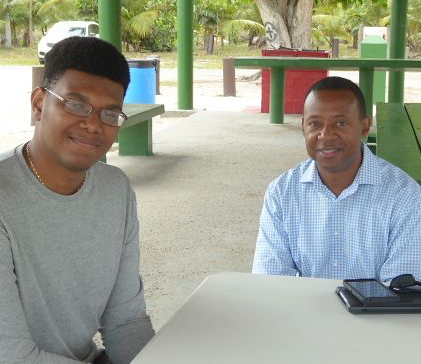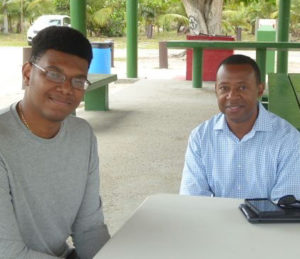 Five years ago Magens Bay Authority made a commitment to see one young person through his or her bachelor's degree from the University of the Virgin Islands. The price tag; $33,000.
On May 18 Samuel Liburd Jr. – the first recipient of the MBA Edmund L. Penn Scholarship – was presented a bachelor of science degree by University of the Virgin Islands President David Hall.
The first thing one notices about Liburd is his imposing height. A photo of him as he received his degree from Hall, a giant in his own right, makes them both appear to be of average heights.
Although he stands 6 feet, 5 inches tall, Liburd's lifelong quest for knowledge far exceeds his physical stature. He graduated from high school at 15 and college at 19. From UVI, he is heading to Yale on a fully funded eight-year scholarship that, upon completion, will leave him a medical doctor with a doctorate in research.
Liburd grew up on St John and when the Julius Sprauve Elementary School went from having a middle school to being strictly elementary just as he was finishing sixth grade, Liburd tested ahead of grade level and was slated to skip a grade for the second time. The first was kindergarten. At this critical time for him – heading toward his teens and away from the familiarity of his close-knit island – Liburd spent the summer taking a class and studying his father's college textbook on genetics.
"I was nervous about skipping a grade. I wasn't sure what I needed to know, so I also memorized the periodic table," Liburd reveals with a slightly embarrassed grin. As for kindergarten he says, "I could count to 100 when kids my age were expected to count to 25 – or so my mother tells me."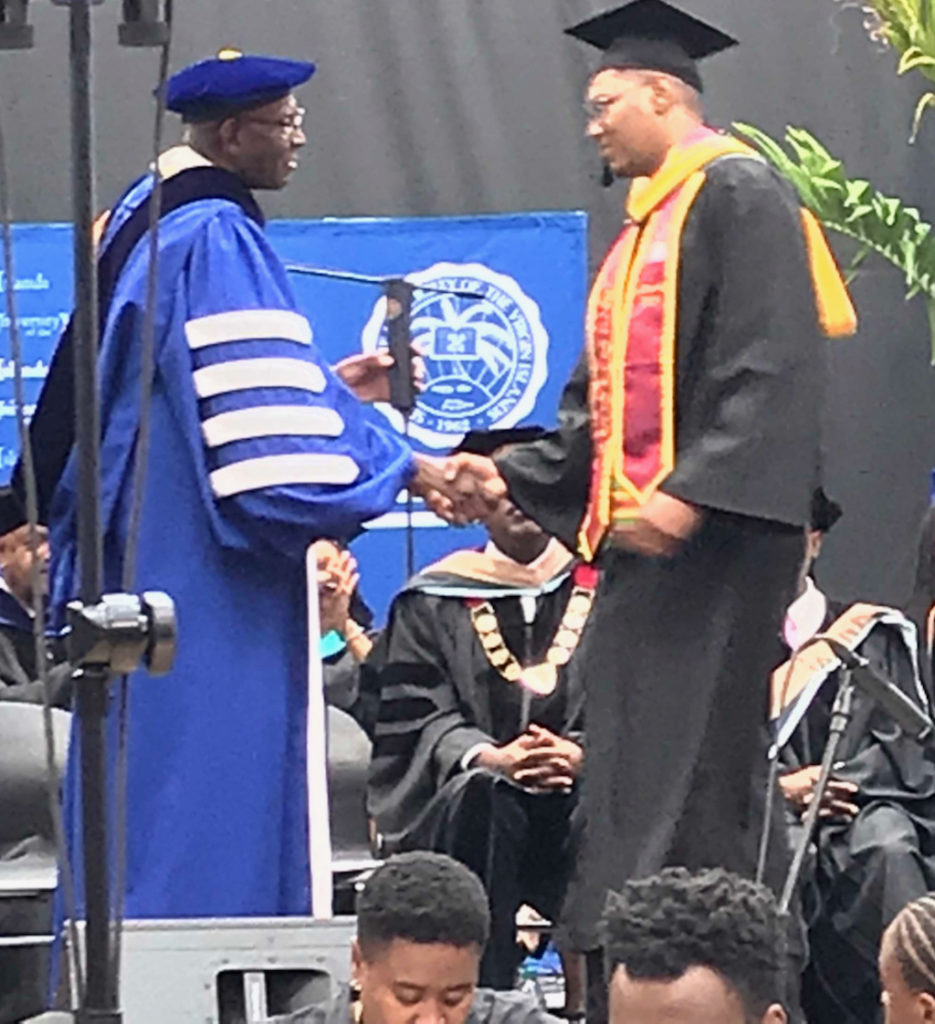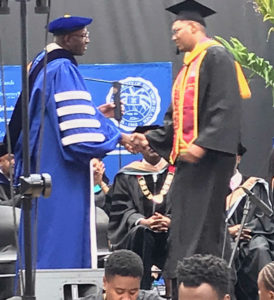 Through the Penn scholarship, Liburd has spent the last two summers studying at the Massachusetts Institute of Technology.
"I had the freedom to pursue further educational opportunities, instead of having to work a part time job," because of the scholarship.
While the Penn Scholarship considers financial need as a criteria, it was designed by the authority to go to USVI public high school graduates specifically interested in studying biology, marine biology, environmental sciences and other related fields.
For Liburd, other related fields means regenerative medicine, something he learned about while at MIT. Translated as much as possible, that means tissue engineering, something like stem cell without the ethical controversy. The field, Liburd says, has gotten to the point where embryonic cells are not necessary for organ or tissue restoration.
Along with his summers at MIT, in his spare time Liburd has also "shadowed" Drs. Frank Odlum and Sidney Commissiong at the Roy L. Schneider Medial Center on St. Thomas. One has to ask, how, as a young teen he had the opportunity to do that.
"It's just a matter of asking," Liburd says. "I wrote an email."
Liburd's interest in medicine is personal. His grandfather died fairly young, and when his father – a science teacher at Eudora Kean High School – was involved in an accident, he had to be flown off-island.
"Those experiences helped me flesh out my interest in medicine."
Yale, he says, "has people doing really interesting things." It was Dr. Laura Niklason's work, however, that was the "game changer" for Liburd.
Niklason is a Nicholas Greene professor of anesthesiology and biomedical engineering at Yale, where she specializes in vascular and lung engineering. Her work on lab-grown lungs was recognized as one of the top 50 most important inventions of 2010 by Time magazine, according to Wikipedia.
In the end, it is up to the university to interview the candidates for the Penn scholarship. In this case it was Mitchell Neaves, vice president of institutional advancement, who played and will continue to play a significant role in choosing the recipients.
Neaves was on hand at Friday's MBA monthly meeting to applaud – along with the Magens Bay board – Liburd's achievement.
"It is a joint effort to establish the criteria," Neaves says, "but the essay is a big part of it." He said many students shy away from writing.
"I do remember bringing in Mr. Liburd for his interview," Neaves says. "From back then he left an impression."
Two years ago Neaves was again struck by Liburd's ability to speak extemporaneously as a scholarship recipient before a large group assembled to discuss UVI's capital campaigns.
"He spoke for five minutes without notes," Neaves says.
Talking seems to come naturally to Liburd, perhaps in part because that's what he does for fun with his circle of friends. They are also driven people, he says. One is headed for medical school, another for dental school.
"We hang out and talk," he said.
The Magens Bay Authority Edmund L. Penn Scholarship is named after a veteran of the authority's board of directors. Penn had been a member of the board for 52 years, 23 of which he spent as chairman.
Neaves, who along with Liburd has been has been involved in selecting the next recipient, says he is down to two students in the process of choosing the next awardee.
"We want and expect the next student to be this good," Neaves says.
Liburd leaves June 7 to attend a summer program at Yale prior to the beginning of his freshman year.