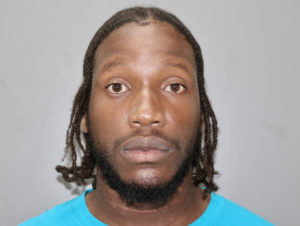 The V.I. Police Department on Sunday arrested Dequan C. Solis and charged him in connection with the March 14 armed robbery of the Tutu Park McDonald's in which the two masked men made off with more than $2,000, police said.
According to police, the 20-year-old Solis was charged with first-degree robbery (aiding and abetting). Bail was set at $25,000 by the order of the court and he was processed and remanded to the Bureau of Corrections pending his advise of rights hearing.
According to a report issued by the police March 15, at about 11:31 p.m. March 14 the 911 emergency call center received a report that an armed robbery had just occurred at the restaurant. A preliminary investigation revealed that, after closing, an employee was taking out the garbage through a rear door when he was confronted outside by an unknown individual, dressed in all black and wearing a black ski mask. The individual placed a gun to the employee's head and instructed the employee to keep walking back into the restaurant.
Another individual, also dressed in all black with a black ski mask, followed behind, also with a gun. Inside the restaurant the individuals pointed their guns at employees and demanded their cellphones and removed more than $2,000 in U.S. currency from the cash registers.