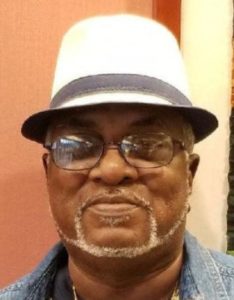 Gaston Eugene Tuckett died after a brief illness on Feb. 4 in Jacksonville, Fla. He was 62 years old.
He was preceded in death by his parents: Ismay and George Tuckett; and sister, Gwendolyn.
He leaves behind to mourn, his wife, Eliana Bass-Tuckett; six children: Gregory, Gyles, Gayle, Germaine Graham, Gem and Gylon (Tyricque); six siblings: Mayretta "Ursie" VanPutten (Md.), Delores Paulina (Fla.), Valentine "Joe" Taylor (N.Y.), Gloria Donovan (St. Croix), Gertrude Tuckett Gumbs (St. Croix) and Govannie "Elinor" Webster-Uzu (Md.); four grandchildren: Gia, Ayleigha, Sophia and Naomi.
He is also survived by four nephews: Marvin Seaton, Anthony Gumbs, Kevin Brown and Steven Webster; seven nieces: Patricia "Trisci" Donovan Charles, Bridgette Richardson, Mecheal Donovan, Vanessa Natta, Sonett, Anecia and Ayana Bass; three brothers-in-law: Collin "Roy" Gumbs, Eric Bass and Elphonse Bass; son-in-law, Clifton Graham; mother-in-law, Margaret Dorset; father-in-law, Vanzell Bass; and other relatives and friends too numerous to mention.
In lieu of flowers, a special offering will be collected to help with the church's building fund.
The viewing will be held at 9 a.m. Saturday, March 9, at Christchurch Methodist Church in Market Square, St. Thomas, with the service following at 10 a.m. Interment will be at the Western Cemetery.