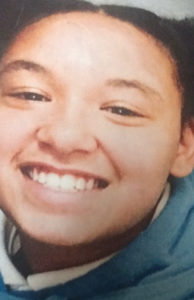 A call from a St. Thomas resident to 911 Wednesday helped police find 16-year-old Hilary Paris, who had been missing from Behavioral Health Care at the Seaview Adolescent Unit since Jan. 5.
At 8:30 p.m. Wednesday, Jan. 16, detectives of the Juvenile Bureau was notified by a caller that Hilary Paris was walking in the area of Contant Knolls housing community.
Detectives from the Juvenile Bureau and patrol officers from the Richard Callwood command quickly traveled to the area, where Paris was located in the rear of Building 4, attempting to elude capture.
She was stopped and placed in protective custody.
Acting V.I. Police Commissioner Jason Marsh thanked the citizens in the community for providing information on locating the runaway teenager and the VIPD officers and detectives for their effort to bring Paris home "safe and well."