Bernard Gregory Miller was born Nov. 9, 1946, in Concord, N.H., to Bernard and Anniemae Miller. Greg graduated from Penacook High School in 1964. He received an associate degree from Wentworth Institute of Technology in Boston and his bachelor degree in engineering from New England College. While employed by the State of New Hampshire Highway Department, Greg accrued enough vacation time to backpack through Europe for several months, thus beginning his love of travel.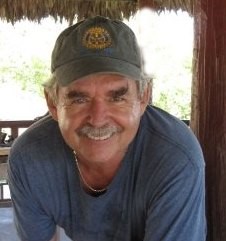 After leaving employment with the state, Greg started his first surveying and engineering company in Concord, N.H., eventually relocating to Puerto Rico and then St. Thomas in the early 1990s, working with the Federal Highways program. In 1996, he started BGM Engineers and Surveyors LLC, specializing in civil engineering, land surveying and construction management on St. John, while living on the east end of St. Thomas. He always said he had the most scenic commute in the world!
The well-being of the Virgin Islands was deeply embedded in Greg's heart. He was an avid writer of guest editorials to the papers, bringing his engineering mind to bear with solutions to problems, and ideas for improving the lives of everyone in the Virgin Islands. His growing community involvement spurred him to run on several occasions for political office to bring awareness to the need for better education and youth programs, for fiscal responsibility, for representation for all Virgin Islanders by way of districting, and for all of us to be better at loving each other. While never elected, he was relentless in his hope for the future of the Virgin Islands, and his love for humanity.
Greg traveled all over the world as a volunteer, using his talents in the fields of engineering and surveying, to assist in the building of schools, orphanages, universities, hospitals, and water and sanitation systems for communities in Haiti, Namibia and Liberia, as well as several South American countries. He documented his extraordinary journeys with beautiful photographs. In particular, Greg loved to help children, and he had a gift for being able to capture their spirits and smiles in his photographs, many of which he used to exhibit in local art shows.
He was a regular church-going member of Nazareth by the Sea Episcopal Church, a long-time member of EAST – the Environmental Association of St. Thomas, and a dedicated Rotarian and active member of the Rotary Club of St. Thomas East for over 25 years, serving on the board for 20 years, and twice as club president, spearheading several early childhood literacy projects. Greg was also a long-serving board member of the Pistarckle Theater, where he was instrumental in making tickets to shows and scholarships to camps available for children and teens who could not otherwise afford to attend. Greg was quietly doing this for years.
Greg passed from this earthly Paradise on Dec. 5, 2018, after a brief illness, leaving his beloved family and many friends to mourn.
A Celebration of Greg's Life is being hosted by Nazareth by the Sea Episcopal Church and the Rotary Club of St. Thomas East at noon on Saturday, Jan. 12, at Red Hook Plaza Upper Level next to the Red Hook mail service. Saturday's celebration will be informal and "love-based," which was always Greg's MO!
In lieu of flowers, Greg's family invites the community to make donations to the Rotary Club of St. Thomas East or the Greg Miller Memorial Fund for Pistarckle Theater to continue youth scholarships and tickets for camps and shows.
For more information, please call 626-1199.