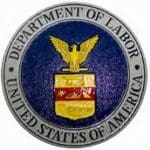 Virgin Islanders who lost their jobs following hurricanes Irma and Maria may be eligible for an additional 26 weeks of disaster-related unemployment assistance.
U.S. President Donald J. Trump signed the Disaster Recovery Reform Act of 2018 into law on Friday, following the approval of the U.S. Senate on Wednesday. The Act retroactively extends unemployment benefits, making an additional $8 million in assistance available to approximately 1,340 Virgin Islanders.
Extending unemployment assistance was one of the many things Gov. Kenneth E. Mapp requested on behalf of the territory. He repeatedly explained to members of Congress and other federal officials the special challenges of living on hurricane ravaged islands, where people can't simply drive to another city to find work.
"I thank the President, Congress and all those who supported our efforts," Governor Mapp said. "In addition to doubling unemployment benefits for displaced workers, we were also successful in pushing for changes to federal law that will allow us to rebuild more thoroughly and to a much higher standard."
The Disaster Recovery Reform Act, which is part of a comprehensive Federal Aviation Administration reauthorization bill, includes amendments to the Robert T. Stafford Disaster Relief and Emergency Assistance Act, advocated for by Mapp, that provides the territory additional flexibility in the use of federal disaster funding. The bill expands the use of FEMA funds for building upgrades to modern building codes and standards, as well as expands the types of resiliency projects that can be funded.
The bill also increases the reimbursement rates that the Virgin Islands receives for administrative costs associated with disaster recovery and provides the territory with the option to manage direct temporary housing and permanent housing construction assistance programs in the event of future disasters.
V.I. Department of Labor Commissioner-designee Averil George said the department would be notifying the public as soon as the program for extended disaster unemployment benefits commences. She urged all Virgin Islanders who think they may be eligible to stop by the DOL offices at that time for more information.