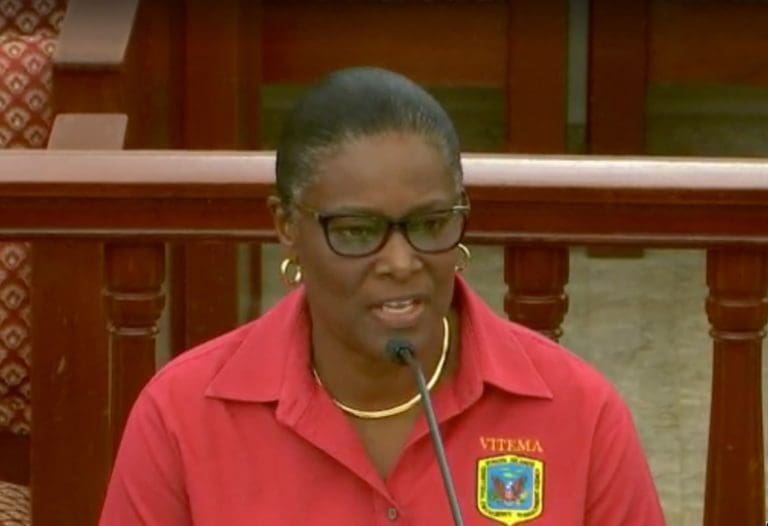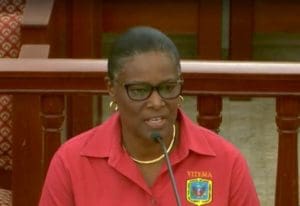 When Liston Sprauve, an emergency responder on St. John suffered a health crisis last week, repeated calls to the 911 center went unanswered and by the time help could be summoned, he had died.
When Sprauve told a relative to call for help, no one picked up the phone at the 911 call center. Instead, that relative said, he got a recording informing him he dialed the wrong number.
Family members said they made roughly nine calls to 911, on both a cell phone and a landline. But instead of reaching a dispatcher, family member Elroy Sprauve said they got a recorded "wrong number" message.
The problem appears to lie with both cell phone service and landline service, V.I. Territorial Emergency Management Agency Director Mona Barnes told senators Thursday. She again said VITEMA checked its 911 system and found it had no problems that day; an assertion she made earlier this week after reports of Sprauve's fatal emergency hit the press.
"My condolences go out to the Sprauve family," Barnes said during Thursday's oversight hearing of the Homeland Security, Justice and Public Safety Committee. She said she spoke to a family member directly on Wednesday.
Sen. Novelle Francis (D-STX) asked how it happened. Barnes said the calls never got to them and pointed to the phone carriers.
"None of the calls the Sprauve family made went to the 911 system," Barnes said. The center was getting other 911 calls.
"The majority of the calls were made by a cell phone, which speaks to the cell carrier," she said.
The family called from a landline too, so she called the territory's landline company (Viya).
"They too are making an investigation on that call to 911, where did it go," she said.
"The issue was not the 911 call center. It was the carrier" she reiterated.
That the calls got a wrong number message "tells you right there that the call never made it to the 911 system," Barnes said.
"Since 2009 everyone has known there are some gaps for St. Johnians' abilities to contact 911," she said. "A Dec. 1, 2009 article in the Source speaks to the issues we are having because a lot of the carriers recognize the issues we are having in the territory and have not done anything to rectify the situation," she said. (See related link below: Territory, Puerto Rico Establish Protocols for Misrouted 911 Calls)
That 2009 article cites VITEMA officials saying there is a lack of cell coverage, but since the V.I. Public Services Commission does not regulate cell carriers, it is up to those companies to decide whether and where to add towers.
Sen. Positive Nelson asked if the recent problem was due to a lack of cell towers.
"Yes it is," Barnes said.
No votes were taken at the oversight hearing. Present were: Nelson, Francis, Sens. Alicia "Chucky" Hansen (I-STX), Jean Forde (D-STT), Janelle Sarauw (I-STT), Dwayne DeGraff (I-STX) and Brian Smith (D-At Large) .