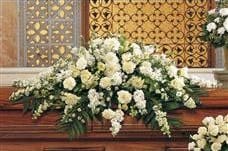 Michael C. Quinn, a respected and much-loved U.S. Virgin Islands attorney specializing in white collar crime and complex litigation, died on Aug. 26 on St. Thomas. He was 57.
Blessed with an easy affability and an irreverent and sometimes biting wit, attorney Quinn was equally at home defending high level corporate clients, former government officials, and ordinary people in civil and criminal cases. He was also an active member of the local community. He served as the president and treasurer of his Homeowner's Association, and was a generous supporter of numerous local charities.
A native New Yorker and lifelong Yankees fan, Michael attended the State University of New York for his Bachelor of Arts degree in 1987 and St. John's University School of Law in New York City, where he earned his Juris Doctor degree in 1991. Upon graduation from law school, he began his legal career at Curtis, Mallet-Prevost, Colt and Mosle in New York City. He was especially proud of his trial work at that firm for the famous boxing promoter, Don King.
In 2008, he joined Dudley, Topper and Feuerzeig on St. Thomas as a senior counsel, and he became a partner in 2012. He was a tough and passionate trial lawyer, much dedicated to his clients, and his great sense of humor permeated all of his work.
Michael also had a deep love for art, music, travel and boating. His sweet tooth was legendary to his friends and colleagues. He was intellectually curious and read voraciously. He was a kind and generous husband and son.
Michael is survived by his wife, Evangeline Quinn of St. Thomas; his mother, Barbara Quinn of New York; his sister, Suzanne Harrell; and his brother, Kelly Quinn, both of California.
Memorial contributions may be made in his name to the Community Foundation of the Virgin Islands.