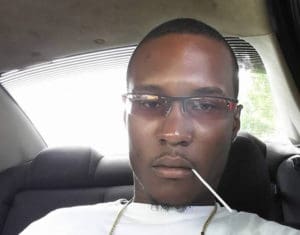 The V.I. Police Department reported Monday that officers are looking for 21-year-old Naji Jarvis, a member of the U.S. military.
According to police, Jarvis a black male who stands 5 feet, 7 inches tall and weighs about 177 pounds. He has brown eyes, a brown complexion, with a piercing in the left eyebrow, short black hair and wears glasses.
Jarvis was last seen operating a charcoal-colored four-door Toyota Yaris and frequents the JFK Housing Community in Christiansted.
Monday's police statement did not give any indcation why they are seeking Jarvis. The VIPD urged anyone who sees Jarvis to call the Criminal Investigations Bureau at 340-778-2211 or 911.