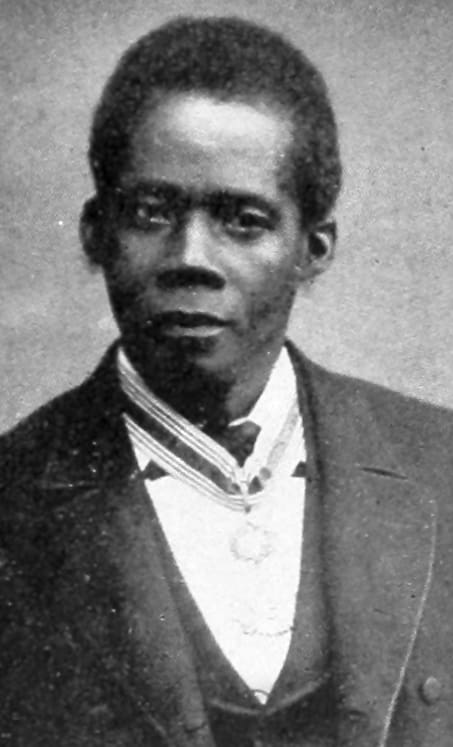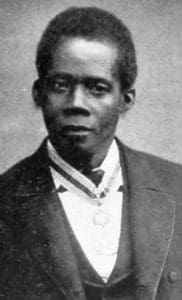 These islands and the conditions within them have produced some indelible figures in the fabric of history. One of those was St. Thomas born revolutionary Edward Wilmot Blyden, who fathered Pan-Africanism and championed ideas that supported the academic, economic, and cultural development of people of African descent.
His work predates the efforts of Marcus Garvey and inspired many black consciousness movements across time.
Blyden was born on August 3, 1832, in his family home not far from Mainstreet. He was the third of seven children, and his family attended the Dutch Reformed Church (now known as the St. Thomas Reformed Church, at the corner of Nye Gade & Crystal Gade).
From a young age, Blyden demonstrated an affinity for education, public speaking, and religion. His pastor, the Rev. John P. Knox, recognized Blyden's gifts and made efforts to expand his education. Knox wrote him a letter of recommendation to Rutgers Theological College in New Jersey, and even had his wife accompany the young Blyden on his journey to visit the campus in 1850. In keeping with the overt racism and civil rights abuses during that time, Blyden was denied admission because of his race. Blyden's quest to study ministry led him to seek admission at two other colleges, but both refused to admit a black student, no matter how talented.
Later that same year Blyden immigrated to Liberia, the West African colony developed by the American Colonization Society (ACS), to continue his studies.
Blyden flourished while in Liberia. By 1858 he became an ordained Presbyterian minister and the principal of a high school. He later served as Liberia's Secretary of State from 1864 to 1866, Minister of the Interior and Secretary of Education in 1880, and President of Liberia College from 1880 to 1884.
Throughout his time in Liberia he also collaborated with the ACS, writing for their publication the African Repository, and making trips to America to encourage educated and skilled black people to emigrate to Liberia on the ACS' behalf.
Blyden is best remembered for his contributions to Pan-Africanism, the intellectual and political movement centered around solidarity between people of African descent, with the added focus of promoting African culture and customs.
In a time that saw in which those of African descent were treated as less than human, Blyden recognized the many contributions his people made towards society, and he sought to challenge the ideals of those who perceived them as inferior. He used his experience in education and religion to write books and powerful speeches espousing the spiritual, economic, and political freedom to be found in reclaiming one's heritage, and how this would specifically benefit people of African descent.
Blyden was conscious of the skilled black people and successful policies available in other countries that Liberia could emulate, but he was wary of the danger in foreign influence.
He was especially critical of foreign aid, for he recognized the threat it posed to a nation's sovereignty, as well as the individual liberties of a nation's people. He understood how well neocolonialism could disguise itself, and he warned the people of Liberia that the true worth of a nation is in how well it invests in its own prosperity.
A productive society is a sign of a nation's strength, and that stems from how well that nation utilizes its own resources.
Much relevance can be found in Blyden's books and speeches today as existing territories question their own political and economic future.
In a time where the appeal of outside aid in the face of a natural disaster, the dependence on tourism, and the debate over self-determination weigh heavily, Blyden's work can operate as an invitation to examine the ways existing territories are investing in themselves.
His legacy as a dedicated educator, a skilled orator, a determined statesman, and an influential journalist, bred movements for consciousness and liberation that persist to this day. Ideas that withstand the test of time are remarkable, for they can very well hold some of the answers still being sought, or bring the person asking closer to developing them.