To try to inform the community on where the candidates stand, the Source sent each senatorial candidate a questionnaire with questions on pressing issues for the territory. We are running the answers in the order in which the candidates responded. (See Related Links, below.) We aim to publish all the Democratic Party candidates answers prior to the Aug. 4 primary, contingent upon the candidates providing their responses in time. This story covers the views and planned initiatives of Candidate Allison DeGazon who is running as a Democratic candidate in the St. Croix District.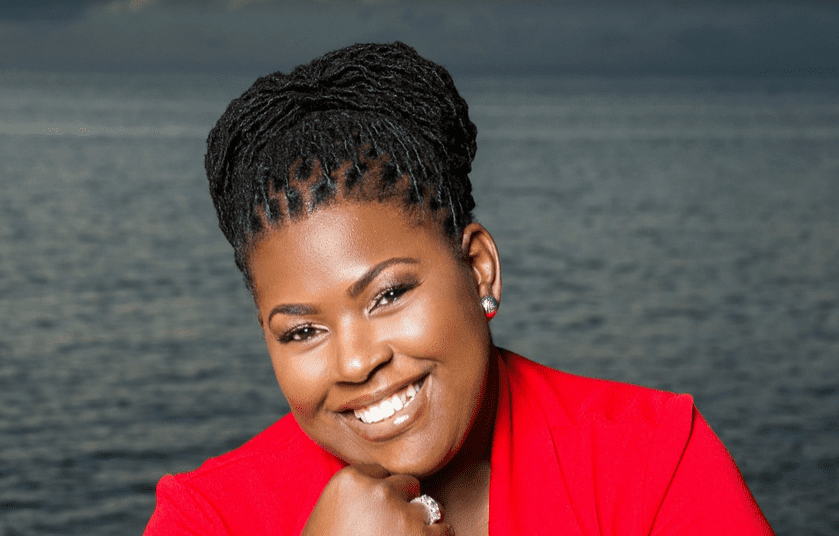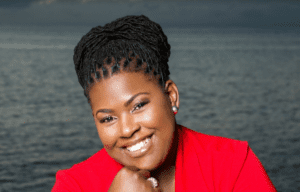 DeGazon is the owner of Cruzan Organix Farm, Inc. and Business Strategies, Inc. She has also served as director of unemployment insurance at the Department of Labor, and assistant director of the Territorial Emergency Management Agency.
Source: The V.I. government has a $100 million-plus annual deficit, currently cannot borrow on the private market and is not paying many of its obligations, to GERS, to WAPA, territorial nonprofits, sewage treatment contractors, trash haulers, health care contractors and more. But the territory has never missed a debt payment on its $2 billion in debt. Half of that is secured by federal rum taxes which pay creditors before the territory gets control of the funds and half is secured by V.I. Gross Receipts taxes which, by statute, IRB is supposed to give to a third party to pay creditors first. How can the territory avoid a fiscal shortfall that could force cuts to services and government layoffs in order to pay creditors first?
DeGazon: The government must prioritize spending on the areas of the budget that are revenue generating or that spur economic opportunity. It must also maximize its efficient use of federal grant funds. Finally, the territory must engage in regional and international collaborations to attract investment dollars.
Source: What is your fiscal and economic plan?
DeGazon: My approach is to promote the continued diversity of the economy by focusing on three areas. I want to explore the development of a technology industry cluster focused on our large broadband capacity. We should pursue initiatives to increase tourism on St. Croix, this includes exploring the potential of medical tourism by partnering with a reputable healthcare facility like the Cleveland Clinic. We should continue to develop our agricultural industry to reduce imported produce.
Source: Many young Virgin Islanders are seeking educational and financial opportunity outside of the territory. What plans will you execute to encourage those that remain to stay, and to get those that have left to return?
DeGazon: It is my hope that we can strengthen our economy through a focus on technology, tourism, and agriculture. A stronger economy allows Virgin Islanders to find gainful economic opportunities at home. It also allows those that want to return home an opportunity to do so. We also need to ensure that locals are hired for the higher paying jobs in the refinery and other government sponsored developments. Finally, I believe there is great potential for job creation by actually developing our capacity to offer the mental health services that are desperately needed in the territory.
Source: What would you propose to address the collapse of GERS in light of the $3 billion-plus shortfall and projected exhaustion of all funds between 2020 and 2023?
DeGazon: The GERS system needs a large influx of cash. If we cannot identify that source of funds soon we will need to restructure the plan to reduce the annuity of future retirees. The efforts by the government to kick the can a few years down the road don't go nearly far enough to secure the pension of current retirees. We should identify a reliable stream of revenue and float a pension obligation bond that is backed by those revenues for the benefit of the system. I am prepared to confer with my colleagues and the management of the retirement system and act with the required urgency.
Source: How will you help make government more transparent?
DeGazon: We should make the government's data available to the public via an online portal where constituents can view the latest budgets, daily updates to expenditure data, and monitor the programs their tax dollars pay for. I would call it the open government initiative.
Source: How do you feel about legalization of marijuana and why?
DeGazon: I support the development of industrial hemp as a potential agricultural crop in the territory with many commercial uses. I support medicinal cannabis for its potential to treat a myriad of illnesses. I do not support the legalization of marijuana for recreational purposes until we successfully implement medicinal cannabis and are able to ensure our local business owners are the ones who capitalize on the introduction of this industry.
Source: What can you as an elected official do to help alleviate violent crime in the territory?
DeGazon: Addressing crime is a complicated matter but my approach starts with increasing meaningful education initiatives in our community. We should ensure that our teachers are trained on early detection of behavioral disorders and services are available to counsel children as needed.
As it relates to law enforcement I believe cameras should be installed island-wide to be where police officers cannot be. We should also increase patrols in the known hot spots.
Source: How do you see your role in overseeing government agencies?
DeGazon: I intend on working closely with the leadership of executive agencies and departments to propose legislation that increases their efficiency and fiscal viability. I hope to be proactive in alleviating challenges, not waiting until managers  or commissioners appear before the senate to get the critical information needed to solve our problems.
Source: Why are you running and why should voters choose you instead of another candidate?
DeGazon: I am running because I have a stake in the game as a small business owner, parent, farmer, and aunt of a deceased mentally ill nephew. I know the challenges and understand what steps need to be taken to alleviate many of the problems we face as Virgin Islanders. I feel obligated to do my part to provide leadership in developing those solutions. I hope voters appreciate that I am competent, compassionate, and fearless with a strong grassroots connection to the people of St. Croix.
Source: What will you do to mitigate the effects of climate change on the territory?
DeGazon: I will support legislation and initiatives that harden our infrastructure against the effects of climate change. Educating the public on new practices as well as enforcing current active regulations will make this a priority for citizens. Additionally, VITEMA must ensure readiness and must be equipped to respond to flooding events, hurricanes, and other climate-related disasters. I am prepared to ensure that they are through my oversight role.
Source: What is your plan to improve the schools and the quality of public education in the territory?
DeGazon: Education is a very broad subject but I want to target the Department of Education's federal grant management. Getting the considerable federal resources that the department receives to flow to where it is most needed is a longstanding problem. Getting the Department of Education off of federal monitoring as I did for VITEMA during my time there as the assistant director is my goal.
Source: How will you ensure that adequate funding is put toward healthcare services in the territory?
DeGazon: We need an overhaul of the entire healthcare system, inclusive of the mental health system. We must create a more efficient healthcare delivery system by fostering collaboration between the public hospitals, clinics and private providers.
Source: A significant amount of post-hurricane recovery on St. John, St. Croix and St. Thomas was made possible by non-profit organizations and volunteer groups. But private donations are down and budget deficits make more funding difficult. What would you, as a legislator, suggest to help support these community groups?
DeGazon: A more robust private-sector economy would produce more opportunities for private donations. The Legislature should focus on spurring economic growth. Additionally, many non-profit organizations do not have the capacity and technical expertise to effectively conduct donor campaigns or to pursue grant funding opportunities. The government can sponsor institutions to provide non-profit incubators and technical assistance to non-profit organizations.
Source: What do you as a senator believe should be priorities for infrastructure, parking and walkability on St. John? On St. Croix? On St. Thomas?
DeGazon: Major repairs of our roads should include installation of sidewalks and even bike trails. But most importantly, as a lawmaker I would be concerned about oversight regarding the maintenance of our existing sidewalks that are often overgrown and/or left in disrepair.  I also believe we should do more to preserve our street-side trees that provide critical shade and shelter to pedestrians.
Source: The Revised Organic Act of 1954 gives the V.I. Legislature the power to establish a USVI constitution by any means it chooses. Currently, the territory cannot charge different property tax rates to different parts of the territory. The territory could set up property tax districts if it enacted a constitution. What should the Legislature do in regards to a USVI constitution?
DeGazon: There are many other issues that can be resolved through the adoption of a constitution for the territory. However, the Legislature should focus on public education on the question of political status with the goal of conducting a plebiscite on status in the future. The debate about whether a Virgin Islands constitution should recognize the sovereignty of the U.S. Constitution has complicated the development of public consensus on prior efforts towards adopting a constitution. This debate should be resolved prior to pursuing another constitutional effort.