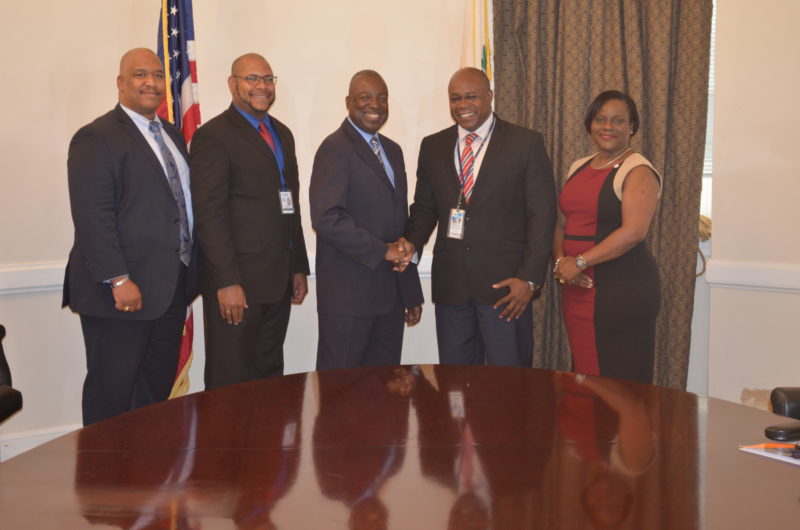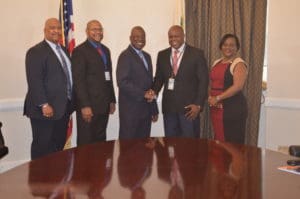 LIAT Airlines, which suspended service in March of last year, will be back in July, Lt. Gov. Osbert Potter announced at a press conference this week. LIAT will commence service on July 2, flying an ATR 42 aircraft, which seats 48 passengers. There will be round trip service between St. Thomas and Antigua on Mondays, Wednesdays and Fridays. They are not resuming flights to St. Croix at this time but may make a decision to do so in the future, according to Government House.
LIAT has been flying to and from the USV for more than four decades and served 16 markets. It suspended operations on St. Croix in March of 2017 and on St. Thomas in June of 2017, citing financial concerns.
According to Government House, Potter travelled to Antigua and met with LIAT executives and met with them several times in the territory and on St. Thomas, along with U.S. Transportation Safety Administration, Customs and Border Patrol and the V.I. Port Authority.
VIPA Aviation Director Mitchell Todman reportedly said one of the incentives for LIAT's return to the territory was the Federal Aviation Administration's Air Carrier Incentive Program, which is a federal program that offers a waiver of landing fees to new and returning airlines.
Maloney stated, "We are proud to say that, despite the challenges of a devastating hurricane season, we have improved our on-time performance and are working tirelessly to restoring connectivity throughout the region," LIAT Corporate Communications Manager Shavar Maloney said.