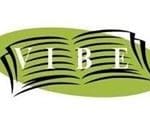 The Virgin Islands Board of Education (VIBE) has selected Monique Matthias as its new executive director. A very accomplished individual, Matthias strives for excellence constantly and consistently in everything she does.
She holds a Bachelor of Arts Degree in Psychology from the University of the District of Columbia, a Master's Degree in Education with a concentration in counseling from the University of the Virgin Islands and a Master's Degree in Clinical Psychology from Columbia University with courses in organizational and industrial psychology.
Matthias is passionate about furthering the mission of VIBE, which remains under the leadership of Chairman Terrence T. Joseph.
VIBE, its members and staff are committed to serving the public as well as educational professionals. Among its many goals, VIBE strives to transform the structure of the public education system.
If more information is required, contact the St. Croix office at 772-4144 or the St. Thomas office at 774-4546.