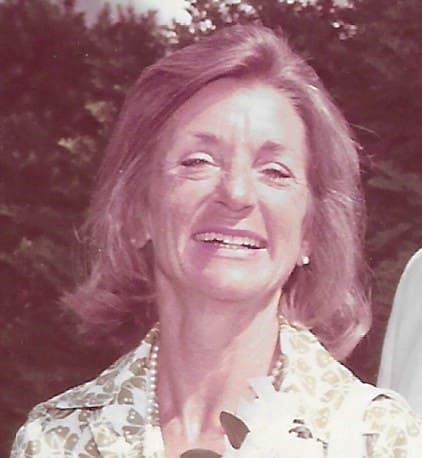 Every evening, there could be found a fresh hibiscus in a little vase on our dinner table. This was Barbara Battles; her grace, her artistry, her beauty and kindness.
On June 5, 2018, at the age of 92, Barbara passed away peacefully in Alexandria, Louisiana, where she lived near her daughter, Tawney. The eight years prior she lived in Ohio near her daughter, Wendy. (1926 – 2018)
Born and raised in the Midwest, Barbara arrived on St. Thomas in 1955, having already lived in Mexico, Puerto Rico and St. Croix. Newly divorced, she and her two daughters lived in the vacant Caribbean Beach Hotel and then the projection booth of a movie theatre in Contant Gardens. Her resilience and sense of adventure were the foundation that created an adventurous life for her children as well.
Her first job was at Riise's gift shop. She always said that Charlotte Paiwonsky's (owner of Riise's at the time) taking her under her wing was her saving grace, never forgetting that kindness.
Later she worked at Antilles School where, in time, she met her beloved John Battles. They were married at the Fort in 1960. She was the calm that balanced his gregariousness. John passed away in 2009.
Barbara was a pioneer, a mother, a wife, a teacher, an artist and a gourmet cook. She is survived by her children: Wendy O'Keefe (Dennis), Tawney Christman (Clovis), Wade Battles (Beth), Peter Battles (Marie); 9 grandchildren; 8 great-grandchildren; and 4 nephews.
If people so desire, in lieu of flowers, the family suggests contributions to either the Alzheimer's Foundation of America (alzfdn.org) where every penny will go for research or to My Brother's Workshop (mybrothersworkshop.org), an organization that helps at risk youth in the islands and has helped with hurricane recovery as well.