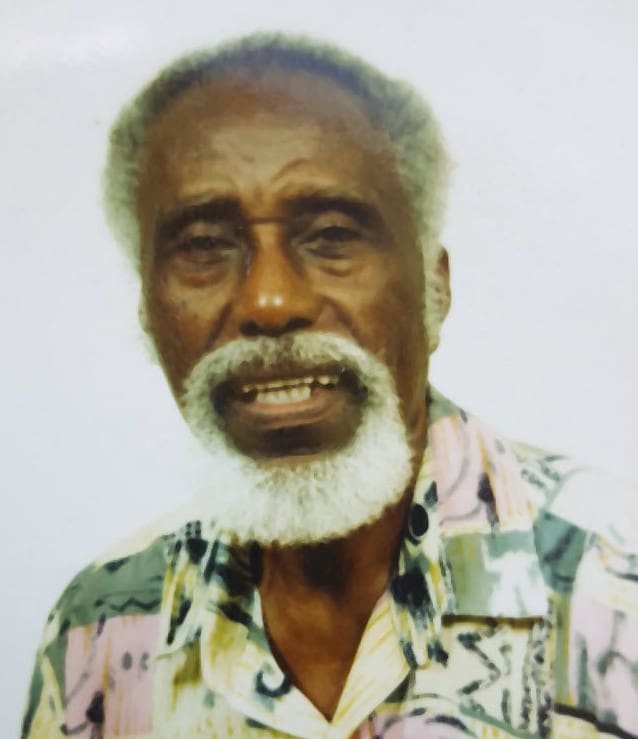 John Nathall David, a beloved husband, father and friend, died on April 30 at Kindred Hospice in Athens, Georgia. He was born on Nov. 16, 1931, on the beautiful island of Nevis, to the late Rose Martin and Arthur Grover "Grady" David.
He enjoyed playing cricket, boating, riding motorcycles, gardening and raising dogs, especially German shepherds. Some of his favorite foods were oatmeal and soup with dumplings. After dinner, he enjoyed watching the TV show "Walker Texas Ranger" and any WWE wrestling events, with his wife, Winifred, by his side.
He moved to St. Thomas in 1959 and was welcomed by his late and dear friend, Charles Jones. Later, employed by the late Zeathea Armstrong at the VI Apothecary, John worked at both the St. John and St. Thomas locations and, in 1987, opened his own business, the Frenchtown Drug Center, where he worked until retiring in the late 1990s. A smart businessman, he offered products that were difficult to find at other stores, such as essence, clear mints and various British-made products.
He was well known in the Frenchtown community and would often stand on the porch to chat with those passing by. He was always willing to give a helping hand to anyone in need. John was a member of the Wesley Methodist Church where he and his wife worshiped for many years. He and his wife relocated from St. Thomas to Georgia after the 2017 hurricanes damaged their home.
John is survived by his loving wife, Winifred; children: Cheryl David, Judy David, Carla "Peggy" David (deceased), Dennis David, Idetha Rose, Judith Rose-Daley, David Rose and Sylvester Rose.
Other survivors include siblings include: Caldota "Callie" Hendrickson, Viola David, Reginald "Reggie" Martin, Roosevelt David Sr., Iona "Daccie" Thompson, Theodore David, William "Yankee" Hendrickson, Irving Hendrickson, (Pearline David, Delores David, Cynthia David, Authon, Rhoden and Cecil David all preceded him in death). He also leaves to cherish his memory his 'adopted' family: the Jones family.
He is also survived by grandchildren: Travis David, Javon David, Tiffany David, Wicamo Francis, Julian Gordon, Rachel Gordon, Tisha Gordon, Khadija Francis, Jabari Gordon, Jumane Gordon, Jano Gordon, Donte Rose, D'Niesha Rose and Idesha Gordon; and 14 great-grandchildren.
On a daily basis, when asked how he was doing, John would always reply "Thank God for life!" Today, we thank God for the life of our beloved John, the time he was here with us, and remembering him as the loving and compassionate husband, father, brother and friend to so many!
A celebration of life will be held on Saturday, May 26, at Christ Church Methodist Church on St. Thomas. The viewing will be held at 9 a.m., immediately followed by the homegoing service at 10 a.m. Interment will be at Smith Bay Eastern Cemetery.
Arrangements are under the care of Hurley Funeral Home and Cremation Center of St. Thomas, St. John and St. Croix
For online directions and condolences, please visit us at  www.hurleydavisfuneralhome.com.