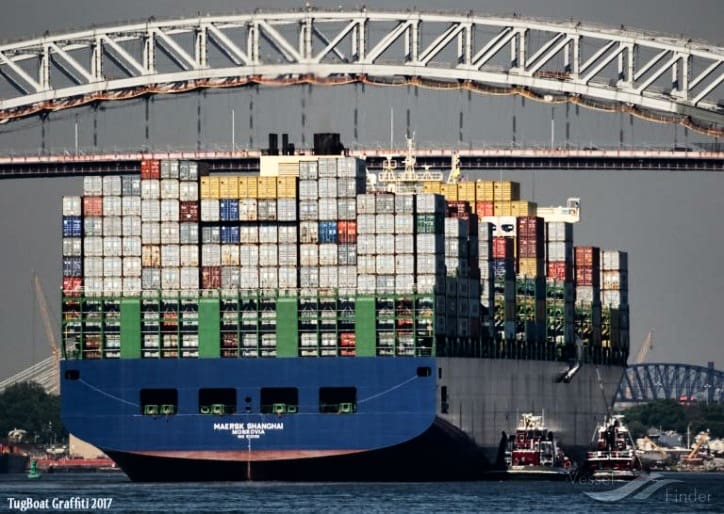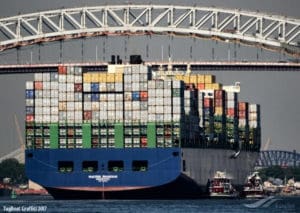 Local shipping companies have been alerted about possible cargo delays as ships coming from the mainland could be battling through a nor'easter affecting the East Coast that has caused violent winds, rains, flooding and swells.
According to online news reports, the 324-meter cargo ship Maersk Shanghai was underway from Norfolk, Virginia, to Charleston, South Carolina, when the crew contacted the Coast Guard late Saturday night, reporting that they had lost 70 to 73 cargo containers due to high winds and seas approximately 17 miles off Oregon Inlet, North Carolina, according to a Coast Guard report on the incident.
A representative for Maersk Line provided a statement confirming that the 70 to 73 containers had collapsed. An investigation is underway to determine the extent of the incident.
The U.S. Coast Guard has issued a statement warning mariners of navigation hazards. With swells also affecting the territory, several local beaches have been closed and shipping companies are on the alert for any delays.
The nor'easter is being called the second one-in-a hundred-year event to hit the Massachusetts area in the last year. Jeff Masters, the founder of Weather Underground and well-respected weather expert, wrote last week of the north eastern event, saying, "The combined effect of the storm surge and the unusually high astronomical tide is predicted to bring a water level among the top-three highest ever measured, about 4.5 feet above MHHW [the meteorological abbreviation for "mean higher high water."] Thus, this weekend's storm surge may well give Boston a second 1-in-100-year coastal flooding event, something one would expect to see randomly only once every 10,000 years!"