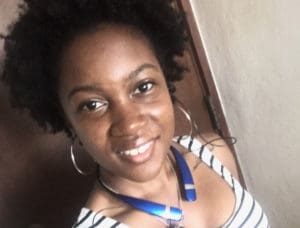 The topic of race in America is controversial, to say the least. A history of discrimination and subjugation has left many in the country, primarily people of color, on unequal footing. And the remnants of that history still exists today; disparities in wealth, education, and political power between white people and people of color are oft-cited examples.
Thankfully, many strides have been made to promote equality for all and to view the role of people of color in the nation's history in a much more positive light. Exemplifying this idea is Black History Month, the month-long celebration of African American heritage, achievements, and prominent figures. Black History Month tends to spark frequent conversations about race and race relations, as it causes those who celebrate it to reflect on progress that has been made.
Perspectives on current race relations between black people and non-black people vary. Some feel America has entered a post-racial era that no longer warrants discrimination failsafes such as HBCUs, affirmative action, and Black History Month. Some piggyback off parts of that idea by claiming that continued existence of those institutions is racist in and of themselves, and to truly end racism they must be abolished.
On the other end of the spectrum, there are some that feel there has been no true progress on racism and discrimination. It has only evolved. Proponents of that opinion point to gerrymandering black voting districts as replace the inherently racist voting system that existed before the Voting Rights Act of 1965.
Even those who share that idea differ in their opinion on what would improve race relations in America. Some feel it is the responsibility of non-black people to come to terms with their racist actions and privileged position in American society, while others feel no improvement will ever come, therefore black people should only focus on building their communities and relying on each other.
It is important to note that this disparity in attitudes towards the position of black people in race relations stretches back to a time where nearly everyone can agree that racism was the ruling ideology in America. Two prominent African American figures in the late 19th and 20th century differed in what they felt was necessary for black people and America to prosper.
Educator Booker T. Washington championed the idea that black people in America should accept a form of citizenship that was secondary to the powerful white populace. Those who followed Washington's school of thought felt that it was the responsibility of the black community to maintain the status quo. Advancement was only acceptable through vocational training, as that position allowed them moderate success while still placating the biased fears of the most closed minded white Americans. He advocated foregoing civil rights and full racial equality in favor of industrial training to, "'Cast down your bucket where you are'— cast it down in making friends in every manly way of the people of all races by whom we are surrounded."
Opposing him was scholar W.E.B Du Bois, who devoted a chapter of his book "The Souls of Black Folk," to discuss Washington's ideals. Du Bois saw the idea of catering to biases of the white populace as ridiculous. In his words, "It is the duty of black men to judge the white race discriminatingly … Discriminating and broad-minded criticism is what the South needs – needs it for the sake of her own white sons and daughters".
Du Bois felt that accepting subpar citizenship and sacrificing enfranchisement were not markers of true social advancement. He emphasized the idea that it was not only possible but necessary to commend any advancements made, while criticizing those who do wrong. He also denounced coddling racist whites because it placed an "undue burden" on black people. In his eyes, it was the responsibility of the white populace and the powers that be to acknowledge their racist ways, and that the burden to improve race relations belonged to the entire nation.
Arguments regarding race relations in America and the role that black people play in it are diverse, and the historical precedent for them present an additional layer of complexity. So, the question remains, whose responsibility is it to resolve issues of race in America? The young people of the Virgin Islands have a few ideas of their own.
Ivanna Eudora Kean senior Jalen Francis feels that though issues of race are persistent, collaboration between races does exist. "There is a tension that exists within the social atmosphere. This tension has been developing into a social barrier between races. However, there is unity and respect between races within America that is represented through community events, social gatherings, and even entertainment."
According to Francis, "Current race issues stem from the basis of our country's history. Racism is one of the factors embedded in this country's birth that eventually breathed into the development of America. Not only to blacks, but also to Hispanics, Asians, and Jewish people. Events throughout history have developed social labels on races that entails racism."
To bridge that divide, Francis said, "there first needs to be a recognition of the problem, then an initial action. This action to solve racial disagreement may fall along the lines of higher education and equal opportunities for people of all races. The main issue is a social barrier that has been present since the country's birth, but in time with the spread of a positive message and education, a change can be made."
Seala Matthias, an 11th grader, also weighed in on the subject, with a perspective enriched by the fact that she is attending a school in the North Middlesex Regional School District in Massachusetts.
"Race relations are becoming better," she said. "I recently did a project that involved statistics of interracial couples and the amount has risen quite significantly from the past few years."
She acknowledged the issues she sees, and the work that is still necessary.
"There are still many issues that need to be addressed that stem from people that have the wrong mentality," she said. "One race can't be better than the other because we are all people, and I don't know how many times it has to be said, but people shouldn't be judged by the color of their skin, but by the content of their character. It's sad to say, but I feel that our own president is adding to racism in his own way because he doesn't condemn attacks or controversial issues that arise nowadays. However, some people would argue that Trump is not causing all of the racism."
Matthias used the analogy of apples and oranges to describe the absurdity of racism, citing that though the two fruits have different colors and textures, that isn't enough information to make full judgements of them.
"People need to realize that a person's personality is what makes them who they are," she said "but they also should realize that racism doesn't just go one way, it's both. You can't get mad and protest against people who are being discriminatory towards you if you do it right back to them, even if its not to their face. No two white people are the same and no two black people are the same, so we need to put our differences aside and acknowledge that we are here on this earth right now and we should make the most and best of our lives whole while we are still here."
Graciela Samuel, a sophomore accounting major at the University of the Virgin Islands, expressed similar sentiments. Prejudice can come from more than just one race, she said.
"My group of friends are pretty diverse, so we've all come to the conclusion that we are prejudiced against each other's culture and race," she said.
When asked about race relations in general, she said that they are "all over the place. I feel as if we're all just tiptoeing around each other and waiting for one race to say something shady about the other. We accept that we have to get along, but we don't necessarily trust each other to have our best interest."
Senior UVI accounting major Shaquan Lewis said his perspective was influenced by five months that he spent as part of the National Student Exchange program.
"First of all the issue is that we don't make it a big enough issue and try to speak on it, but it's not as serious as gun violence, drugs, or human trafficking. Race relations branch out to all of these crimes, and at the core of it, this nation neglects to bring the issue up and attack it at face value. While in Connecticut I was exposed to a different culture and I got to be around a more diverse set of people, and many of them were white."
Lewis feels middle ground must be found.
"The issue is twofold and rests on both sides to come together and recognize the issue. We shouldn't treat it as something that will always linger in our minds but treat it as something we will work against and try to extinguish as much as possible through different measures such as community events," he said.
Education is the key to finding that middle ground, he said.
"Educating Americans about racial issues would require bringing it straight to their face and making it something they can't avoid, even if it makes them uncomfortable. [Black History Month] is the perfect month because it isn't about black versus white. It's about us recognizing that even though many years have passed since slavery, there is still a deeply embedded issue in terms of how we relate towards each other on the basis of our skin color."
UVI freshman Roberto Tirado Jr., a computer science major, focused on the influence of the media and current events on race relations.
"Whenever something major between races hits news headlines, everyone is outraged and demands to be heard. However, when the hype of the moment dies down, people lower their voices and continue to stay in the same position they were in before," he said.
"Much of it is influenced by the multitude of school shootings across the country," he continued. "These shootings are conducted by predominantly white male teens, but too often their penalties do not fit the crime. People have seen this trend over and over, but as soon as a black male even slightly breaks the law he is thrown in prison with a hefty sentence. This makes the system seem as if it favors white people over other races, which may or may not be true."
Tirado feels that race issues are directly related to racism, so to do away with one, we must do away with the other. "The only way to solve disagreements about race would be to eliminate racism. As long as one race thinks they are superior, or things seem to favor one race, then there will always be disagreements. People from all races with limited mindsets clash beliefs and spread their toxic ideology. As long as that ideology exists then everyone won't be able to see eye-to-eye, and things will always favor a specific race, mainly whites."
Tirado took an alternate stance on Black History Month.
"I believe that Black History Month does not have an obligation to end current race issues. The month should serve as a time to remember black heritage and accomplishments, nothing else. We can't allow the month to be caught in the crossfire of racial dispute, but rather voice concerns and make movements through organizations."
Across the vast collection of viewpoints on race relations, a few prominent themes appear often: reconciliation, understanding, and growth. Amidst all the contention, one cannot ignore how necessary those three concepts are.
Through understanding, all parties can operate on the same level in finding solutions, which creates opportunities to reconcile, thus leading to growth for all those involved. Black History Month can certainly operate as a backdrop for the development of these concepts.
As the month comes to a close, take the time to have an honest conversation about race in America. Allow yourself to become uncomfortable as you do this, as your reservations will only block out your opportunities to learn.
As a U.S. territory, we may feel that it is not necessary to engage in conversations of race in the mainland, but by neglecting to have them we do ourselves and our predecessors a disservice. We all have a role to play in the conversation, and change will not come until we all get involved.
Raven Phillips is an undergrad student at the University of the Virgin Islands, and a proud resident of St. John. "Through my writing, I hope to inspire change in minds and actions."