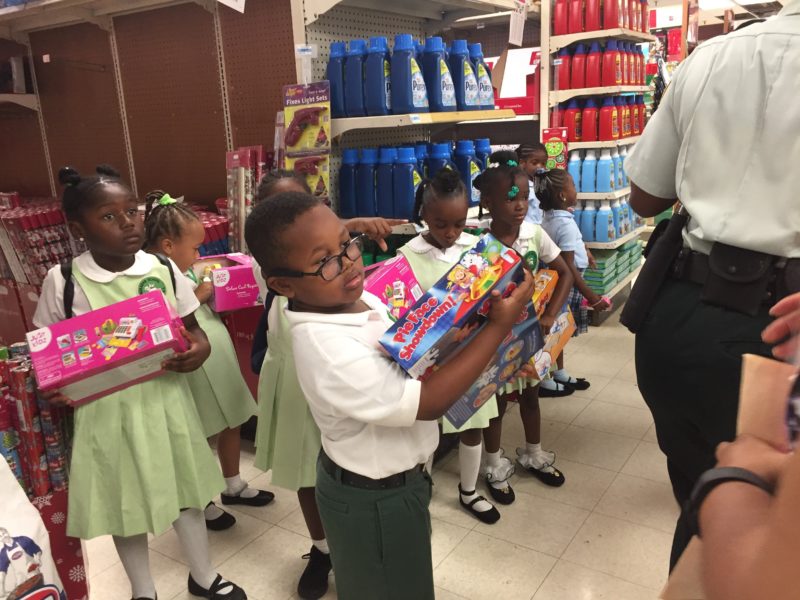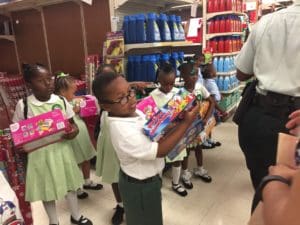 Volunteers from more than 10 law enforcement and government agencies took time Wednesday, Dec. 20, to participate in the Shop with a Cop program.
The event, which was held at K-mart in Lockhart Garden, paired 187 pre-selected students with police officers. The kids were from the following schools: Joseph E. Gomez, Jane E. Tuitt, Leonard Dober, Ulla Muller, Gladys Abraham, Moravian, Tutu Church of God, E. Benjamin Oliver, Yvonne Bowsky, Lockhart Elementary and Bertha C. Boschulte Middle. Each of the participants had the opportunity to meet Santa and shop with an assigned officer.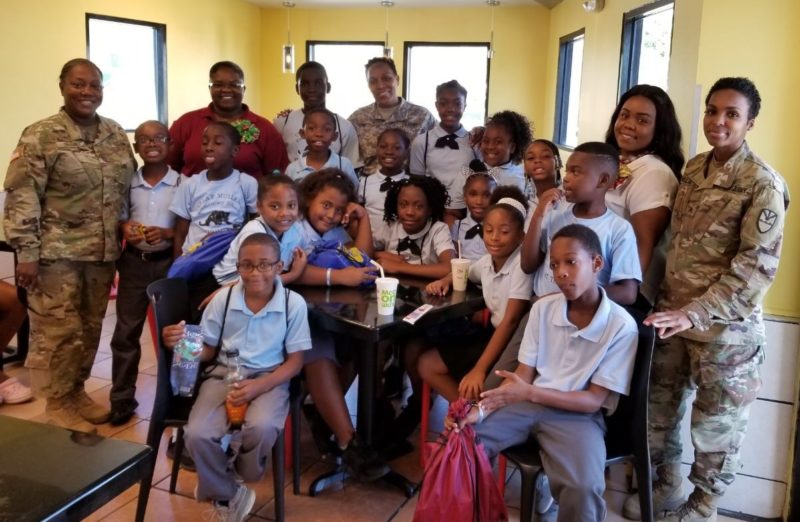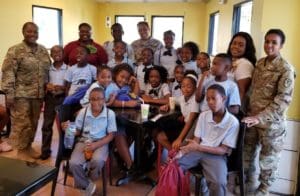 Shop with a Cop provides an exciting day of fun for a number of children throughout the territory, while creating positive relationships with law enforcement. This shopping extravaganza supports children and can discourage them from choosing a life of lawbreaking or violence.
Following the time spent with the officers, the students were treated to lunch at Mc Donald's and spent time bonding with officers during the day.
Anyone who would like to participate or donate to next year's Shop with a Cop community outreach program, please contact Jacqueline Freeman at 344-4516.