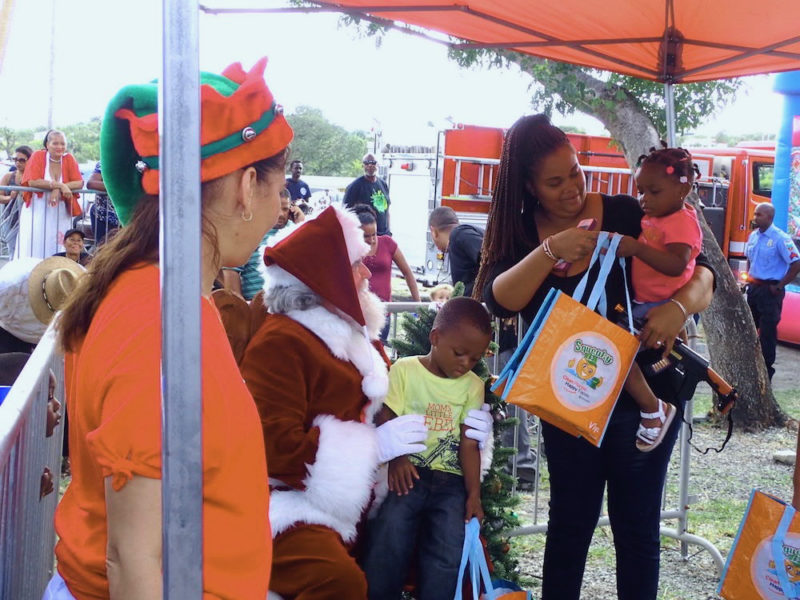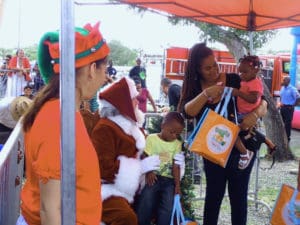 Contestants at the 10th annual Coquito Festival had enough of the creamy, cocoanut-and-rum-based libation on hand Saturday to keep people happy from noon to midnight and beyond at the La Reine Chicken Shack.
There was live music throughout the day and a visit by Santa Claus, who gave toys and books to the children who sat on his knee. The iconic Stanley and the Ten Sleepless Knights played their holiday melodies in the afternoon and bands such as Digital Band played into the night.
Coquito is a coconut infused, creamy, rum-spiked holiday drink with roots in Puerto Rico. Virgin Islanders make it after Thanksgiving and let it mellow to be enjoyed through the Christmas and Carnival holidays.
On Saturday, about 15 expert blenders came out with their family-perfected versions of coquito for the public to sample and buy. Over the years, flavors such as chocolate, pistachio and vanilla have become popular in addition to the traditional blend, served as shots, over ice or in coffee.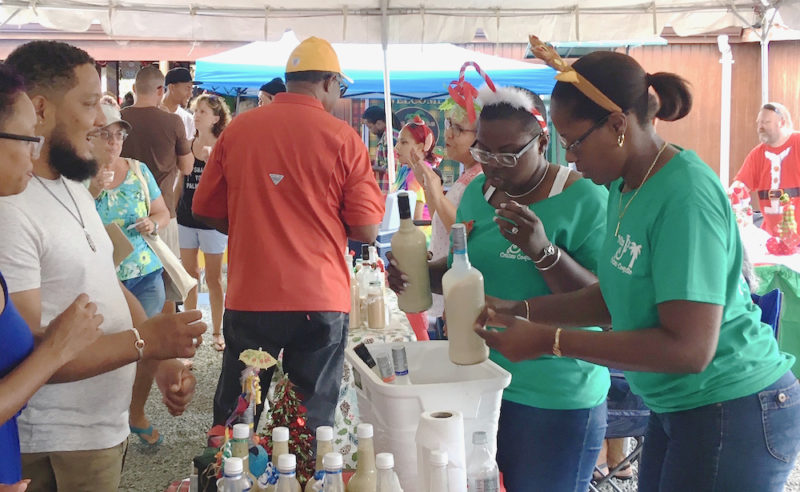 One of the veterans who participates in the competition each year, Jordan Albany, introduced espresso coquito that became popular as word spread through the crowd of its rich coffee kick. Other baristas added mystery spices, including cayenne pepper, to give their drink a unique flavor.
Edna Santiago and Guidry Wells, who won best bottle design last year, touted vegan coquito with no eggs or milk. Plain samples were offered as well as tastes with a little or a lot of rum.
This year the crowd was enhanced by first responders and line crews from the states who appeared to enjoy themselves and joined in dancing and tasting the holiday beverage. Several of the big, burly electrical workers left with bottles to take home for Christmas.
The Source requested a list of winners at the event and again on Monday through several emails but had not received a response as of Tuesday evening.