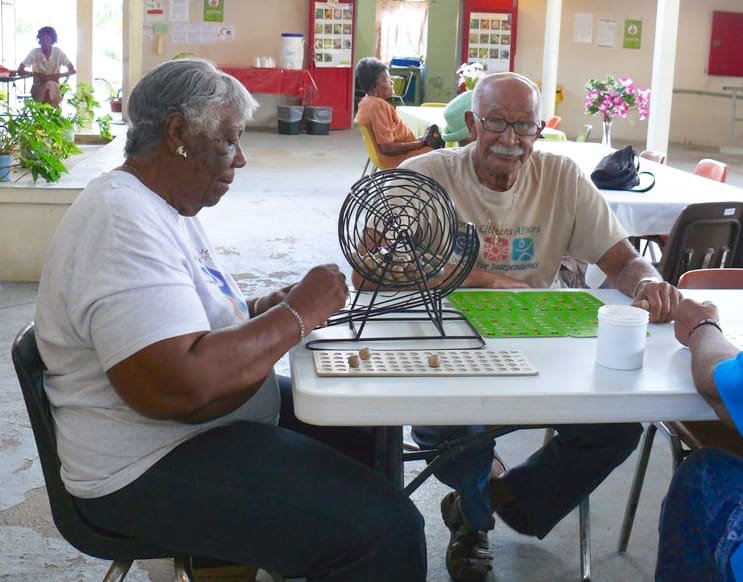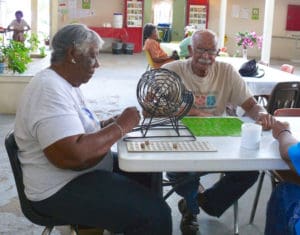 Otto Tranberg was just shy of the 100 year mark when he died Nov. 30 on St. Croix, and his name will be bandied about in his hometown of Frederiksted for another 100 years.
Maybe even longer, since the road into Sandy Point National Wildlife Refuge was named after him.
He earned that honor because of his tireless work with turtles. Tranberg was hired by the then-Department of Conservation and Cultural Affairs to work in fish and wildlife environmental enforcement. One of his many duties was to make sure fishermen weren't pulling fish out of someone else's fish traps.
Someone had told him about a leatherback turtle found with all four fins cut off, and that started him on his own personal campaign in 1974 of "turtle watching."
"I worked eight to five, then I'd go out to Sandy Point in the evening with the wife, kids and neighbors, and we would patrol the nesting beach," he told this writer in 2008.
He said he felt he needed to help protect the turtles.
For those who knew him, he made a lasting impression.
"Otto was my field training officer and senior officer when I started working for the Department of Planning and Natural Resources, formerly known as DCCA in 1980," said Carlos Farchette. "Throughout the years working together, Otto became my mentor. He taught me the rules of the road for good conservation. I believe I advanced up the chain of command in DPNR due to what Otto taught me." Farchette, who is now retired, added "His role in my upbringing as an enforcement officer remains with me even today."
Tranberg started the leatherback turtle conservation program in Sandy Point, according to Farchette. He started out tagging just a few turtles in the late 1970's and now hundreds are tagged each year.
But that was just one part of his life.
Born in 1918, the year after the Virgin Islands were transferred from Denmark to the United States, Tranberg enlisted in the U.S. Navy in 1942. He was sent to Puerto Rico and from there he sailed to Norfolk Naval Base in Virginia. He wanted to train as a mechanic, but he was sent to cooking and baking school.
While at the Nantucket Naval Facility, Tranberg met Emily Heathman, who soon became his wife. She preceded him in death but told the Source in 2008, "He is a good cook when he wants to be."
He sailed on six ships in 12 years, going to such locales as Naples, Italy, and the Arctic Circle.
"I learned discipline in the Navy," he once said. "Going to the different countries was a good experience."
Joan Keenan, a local historian focused on veterans, told the Source Monday, "Otto Tranberg proudly served his country in the Navy for years in spite of the racism he encountered. He also never stopped learning, getting a computer in his late 80s."
A resolution honoring Tranberg by the V. I. Senate in 2010 noted that Tranberg had worked at St. Croix's first airport, at Mannings Bay, and was involved in eradicating tick infested deer on the island. He also had been recognized by the Department of the Interior and the New York Times for his efforts with turtles.
Tranberg would smile when he talked about growing up on a farm in the hills above Frederiksted. He recounted to the Source in the 2008 article that summer days were the most fun.
"We would play in the hills all day and not even go home for lunch," Tranberg said. "Lunch was from the fruit trees that grew on the farm, such as avocados and sugar apples."
Tranberg said footballs were made from the inflated, then dried bladder of a pig. He said they made a soapbox car out of used sewing machine parts.
"We rolled down the hills curled up in a tire," Tranberg said. "We took leaves from the mountain cabbage and fashioned a sort of bobsled out of it. We made our own fun – there weren't modern toys around."
It wasn't all fun and games growing up on the farm.
"Around five, father woke us to go to the pen to milk," Tranberg said.
The Tranbergs had a daily milk route, with the boys taking turns driving the cart three miles to town making deliveries before school. The last stop was Boss John's blacksmith shop, where the boys would leave the horse while they were in class at the Dane Grammar School on Princess Street or at Frederiksted High School.
After high school he worked at Creque Quarry, and he worked on the sea catching sharks for a deep-sea fishing company. Another one of his first jobs was at the LaGrange Sugar Factory when he was 15.
Tranberg lived in Boston from 1962 to 1973. He was one of seven children born to Lauritz and Virginia Percival Tranberg at home in the hills of Frederiksted.
Tranberg retired from the V.I. government in 1989. In recent years Tranberg always made a point of attending Memorial Day and Veteran's Day events, even though he was in a wheelchair.
"Otto will always remain in my memories. Rest in Peace my friend," Farchette said.
A funeral service will be held Dec.15 at St. Patrick's Catholic Church. Viewing will begin at 9:30 a.m. with service at 10:30 a.m. Burial will follow at Frederiksted Cemetery.