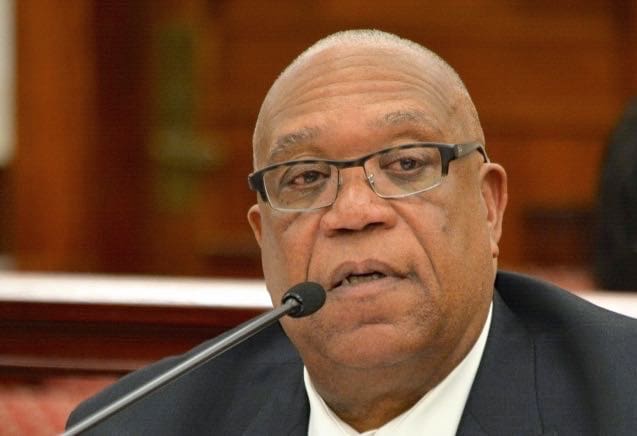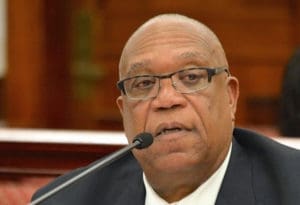 One working hospital to serve 103,000 people on three islands.
That's the stark reality members of the 32nd Legislature Committee on Health, Hospitals and Human Services confronted after hearing testimony from the heads of two major hospitals and top officials from the Health Department, Human Services and the Office of Management and Budget at a hearing Friday.
Bernard Wheatley, CEO of the Schneider Regional Medical Center, Juan Louis Hospital chief Wanda Ruben, Assistant Health Commissioner Reuben Molloy and Human Services Commissioner Felicia Blyden had been called to assess the healthcare system following the devastating passage of Hurricanes Irma and Maria.
The storms damaged St. Croix's Charles Harwood Hospital beyond repair. Revenues at JFL and Roy L. Schneider Hospital dropped by 50 percent. Dozens of hospital workers lost jobs through downsizing.
Juan Luis found itself in the midst of a dispute between Gov. Kenneth Mapp, who declared it condemned, and hospital officials, who said things are not as bad as that.
The prospect of improvement, they said, was bleak. Miscommunications with the U.S. Department of Health and Human Services left them with no idea whether the promised relief – modular hospital units – would ever materialize.
In her testimony Ruben said her goal was to get JFL back on its feet.
"The hospital is presently in the recovery phase and its primary objective is to restore essential patient care services in a safe and functional environment," she said.
One of the steps taken to continue offering care on St. Croix involved moving units such as surgery into the Cardiac Care Center.
Dr. Wheatley said damage to the membrane on the roof of Schneider Hospital and the separation of a wall of the Charlotte Kimmelman Cancer Center led to the curtailment of services. Water seepage through the damaged roof led to patients being moved from the upper floors.
A portion of Schneider's emergency room was rendered unusable and the cancer center was closed because of storm damage.
But Wheatley told the committee efforts continue to provide urgent care.
"We have done our best within the interior of our hospital to provide medical services, to stabilize patients. But we had to suspend certain services and modify others," he said.
Damage to the roof of the Myrah Keating Clinic on St. John and failure of the emergency generator several days later led Schneider administrators to shut the doors there. Urgent care is now provided in the small corner clinic in Cruz Bay named after former Gov. Morris F. deCastro.
Health committee chairwoman Sen. Nereida Rivera-O'Reilly and vice chairman Sen. Kurt Vialet asked hospital administrators about progress with procuring modular hospitals. Modulars were considered a temporary measure and favored by the governor and his administration.
The problem, Reuben said, is that neither the Centers for Medicare and Medicaid Services nor the Joint Commission that confers hospital accreditation are willing to approve the use of modular hospitals.
"Tent structures would not be approved by CMS or JAYCO. That is part of the delay," said Molloy from the Department of Health.
Temporary units are considered by those federal agencies as tents, vulnerable to the elements and unsuitable for sustained patient care, Molloy told the committee. Any temporary health facility would also have to show how it can maintain an environment that keeps infections from spreading among patients, he said.
So for now, the JFL CEO said, it appears the units have not been approved for use in the territory by emergency managers.
Vialet asked SRMC Operations Manager Darryl Smalls when the modular hospitals would arrive. Smalls, a former Public Works commissioner who returned to his hospital job as chief engineer, said not to expect them any time soon.
Before such federal partners as FEMA approve such a step, assessments must be made of damaged health facilities in the V.I., Smalls said.
With no immediate solution in sight, Vialet expressed dismay. It's unheard of that the Virgin Islands could be left with one functional hospital to serve the territory, he said.