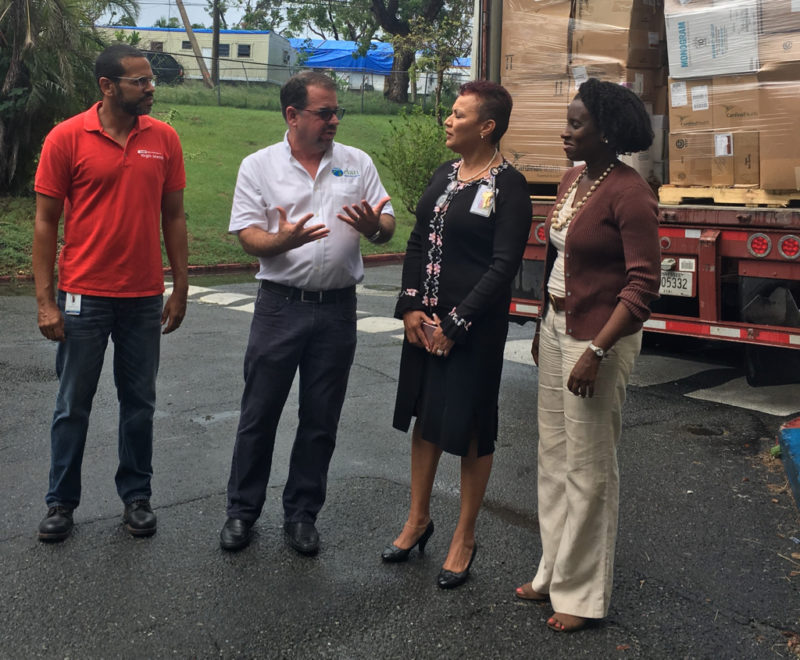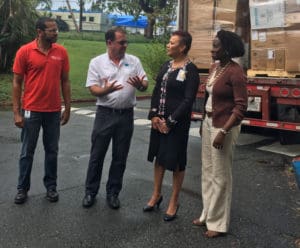 More than 18,000 pounds of medical supplies arrived Tuesday at the Juan F. Luis Memorial Hospital on St. Croix. The donations, secured by Elan Insurance Group and shipped by ReV!ve USVI and the St. Croix Foundation, arrived just in time, as hospital supplies approached critical levels, JFL officials said.
The supplies included an array of necessities, such as gloves, resuscitation kits and oxygen regulators. Omar Haedo, from the Elan Insurance Group, will deliver donations to St. Thomas's Schneider Regional Medical Center on Wednesday.
Wanda Ruben, JFL's newly apointed CEO, acknowledged the challenges the hospital faces, and expressed gratitude.
"We are extremely grateful for the outpouring of support we have received in light of the passage of Hurricane Maria, and this donation of medical supplies will go a long way in assisting us to continue to provide quality healthcare for our patients and the community as a whole," she said.
The damage to the hospital caused by Hurricane Maria was severe and the building has been evacuated and may be condemned. Daily operations have been affected and income has dropped, yet patient levels are increasing. Acting JFL Board Chairman Troy de Chabert-Schuster, thanked donors, noting the timeliness of the donation.
"We were reaching a very critical point in our supplies and our medications and then this arrived today," he said.
Haedo said he is not finished assisting the community and promised that more items are coming.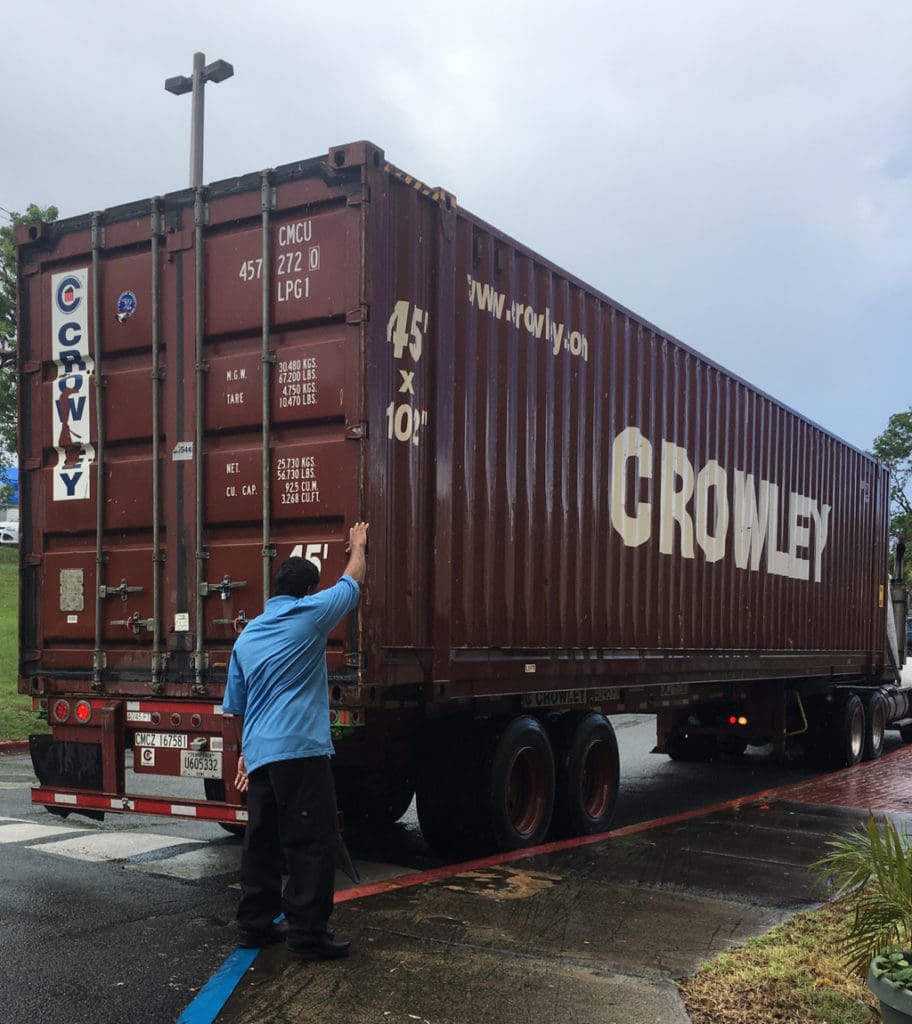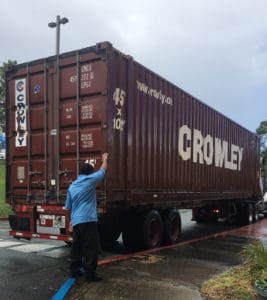 "We're working with local partners," he said, addressing donors "We make sure that things get where they need to get to. They're not going to sit on the dock."
He said he intends to help keep the relief efforts for the V.I. in the news, as people's focus shifts to other areas impacted by the hurricanes.
The St. Croix Foundation, which has been operating on the island for 27 years, partnered with reV!ve USVI, a group formed after the hurricanes to provide immediate assistance to the Virgin Islands community. Together the groups assessed and prioritized the most immediate local needs and worked to facilitate the logistical challenges.
"As the Foundation strives to support our community's recovery, we are identifying the most effective, high-impact strategies to ensure the well-being of our residents," said Deanna James, executive director of the St. Croix Foundation.
ReV!ve USVI has been working with grassroots organizations to collect and consolidate supplies that are needed on the islands. A recent shipment included 10,000 pounds of horse feed, which was distributed to local farmers. Both organizations are focusing on long term relief projects to support the community, in addition to fulfilling immediate needs.