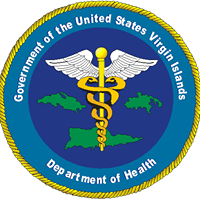 The St. Thomas East End Medical Center Corporation (STEEMCC) reminds the public it is providing limited services during abbreviated hours. The health center will be operating from 9 a.m. to 4:30 p.m., Monday through Friday. General services, except for dental and lab (blood draws), will be provided. Only walk-in patients will be seen.
In September, STEEMCC received a humanitarian relief gift of approximately $1.2 million in medical supplies and prescriptions donated by Direct Relief, a non-profit humanitarian medical relief organization in Santa Barbara, Calif.
The health center will continue to fill prescriptions on site as medications are available; otherwise, written prescriptions will be provided. Patients are asked to bring identification and updated pill bottles when visiting the health center.
Persons requesting medical records are invited to call 344-6834. A medical records request form, which the health center will provide, must be completed and submitted with official identification.
The St. Thomas East End Medical Center is temporarily providing services in front of the Tutu Park Mall's east entrance.