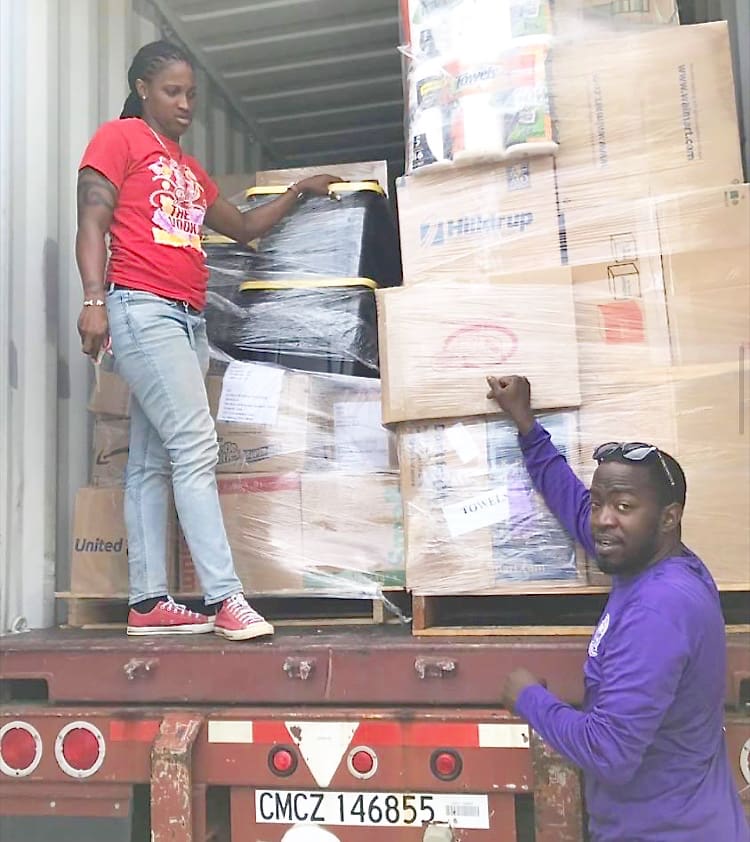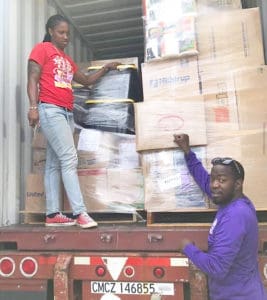 He's heavy-lifting, sweating all over, but it seems like nothing can wipe the smile off the face of Family Resource Center Development Director Vernon Araujo as he works most afternoons downtown, handing out supplies to residents in need.
Along with My Brother's Workshop and several other non-profits, the Family Resource Center has been active on island and off with local disaster relief efforts, and has partnered with everyone from community residents to off island organizations to assemble a roomful of supplies ranging from electronics to diapers.
The center's distribution center on St. Thomas is based out of the former USO building in Charlotte Amalie, which has been used in recent years by retired policemen, many of whom come out in the afternoons to help Araujo pass out goods.
Araujo said the center put out the call for supplies immediately after Hurricane Irma, and right before Maria hit, was able to get its first set of containers from residents coming over from Puerto Rico and St. Croix.
After Maria, however, Araujo said help has come from abroad, with residents and organizations with connections to the territory assembling containers and sending them in from New York, Atlanta, California and Miami, among other places.
"Some organizations, such as the V.I. Association in Washington, D.C., focus on specific groups, such as senior citizens," he said. "Once those containers come in, we are able to load them up and take them out, so many of the old-age homes are stocked for the next three weeks or so with items such as food, water and paper plates."
Cash donated to the center has also been used to purchase goods from Amazon, and Araujo said donors have mostly focused on immediate needs, such as water, clothes and solar powered items.
While the center has been active on its own, spreading the word about its collection efforts on social media, donors also have helped advertise the agency and what it's doing. Emails and texts come in daily, Araujo said.
The main needs now – with residents coming by every afternoon from about 1 to 4 p.m., are solar powered items such as batteries, chargers and lights, along with tents, which Araujo said have been distributed to the British Virgin Islands and other places harder hit.
"We also need manpower," Araujo said after joking that his team could also benefit from some massages after long days lifting in the sun. "I've been so impressed by the women in the community, some of them twice my age lifting twice as much, and we really need the men to come out and help."
Those inte4rested can donate or volunteer by contacting Araujo at frcdevelopment@gmail.com.