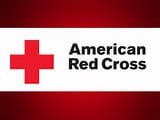 To help check on the status of friends and families, the American Red Cross has activated a 'Safe and Wellness' web and text ability for the United States Virgin Islands, according to the Emergency Operations Command Joint Information Center
Concerned families are encouraged to log onto www.safeandwell.org , click on Get Help, then contact: Locate Loved Ones. Once on the afore-mentioned tab, scroll down to the bottom of the page and choose from options: List yourself as safe and well (for St. Thomas-St. John residents/ visitors to enter) or searching for family member (for those seeking to connect with friends or family).
Follow prompts to fill out additional information.
People can also text "SAFE" to 78876, where they will be prompted to provide their name and current address. Once this process is complete, family and friends on the main land and other local islands will be able to check in on individuals they have not been able to contact.
In addition, the helpline is still operational. The toll-free number is 1-800-RED-CROSS or 1-800-733-2767. To speak with an operator, choose option (1).
Information on Hurricane Jose Tropical Storm watch for St. Thomas and St. John has been cancelled as Hurricane Jose takes a more north-westerly track as it approaches the Northern Leeward Islands. St. Thomas and St. John may, however, experience winds and some rain beginning during the evening hours.
The Virgin Islands Department of Health continues to call for head nurses and physicians to report to the Community Health Clinic immediately.
Pharmacy Appeal The Virgin Islands Department of Health is requesting that owners of pharmacies conduct an assessment and advise the Emergency Operations Center of their status.