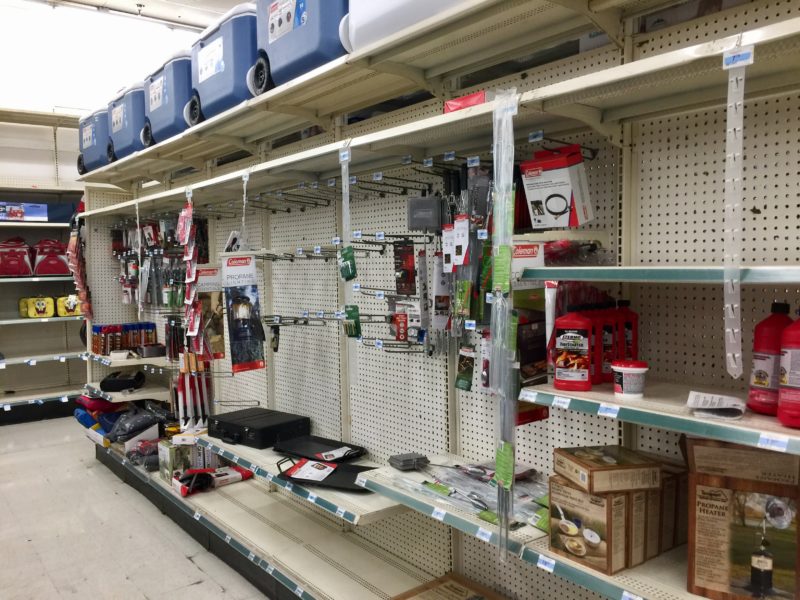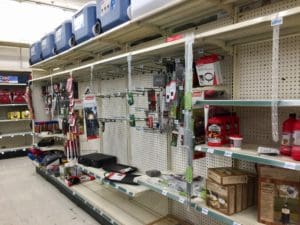 By Tuesday evening the winds and the surf had picked up around St. Thomas as residents and businesses prepared for Hurricane Irma, one of the strongest storms ever recorded in the Atlantic.
Throughout the weekend residents have been stocking up on non-perishable food, water, flashlights, candles, and batteries with a sense of urgency but not panic as the storm creeps nearer.
On Monday evening Kmart's checkout lines were relatively calm, but many of the aisles with storm essentials were picked clean. Flashlights were nowhere to be found.
Main Street St. Thomas was buttoned up by mid-day on Tuesday with hurricane shutters locked, and in many cases foam was sprayed around door frames to prevent water from leaking in. Charlotte Amalie sits right above sea level, so the threat of a storm surge is a huge concern. One resident reported a line of more than a dozen cars waiting to buy gas at the Nidal Convenience Story on St. Thomas' north shore.
The airport already started closing up by Tuesday afternoon as well. United Airlines had plastic wrapped their kiosks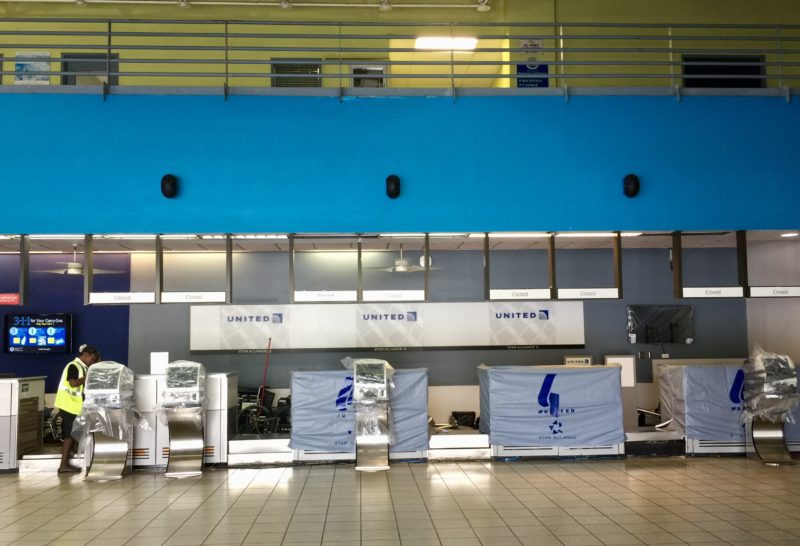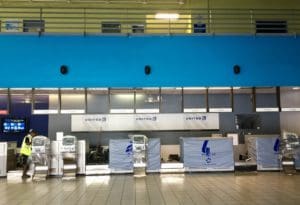 by 1 p.m.
Attitudes about the storm span the spectrum. Some people lost houses in past hurricanes like Marilyn, while others didn't seem too worried.
When asked if they're nervous, some have just shrugged, resigned to the fact that the hurricane is going to happen whether they worry or not.