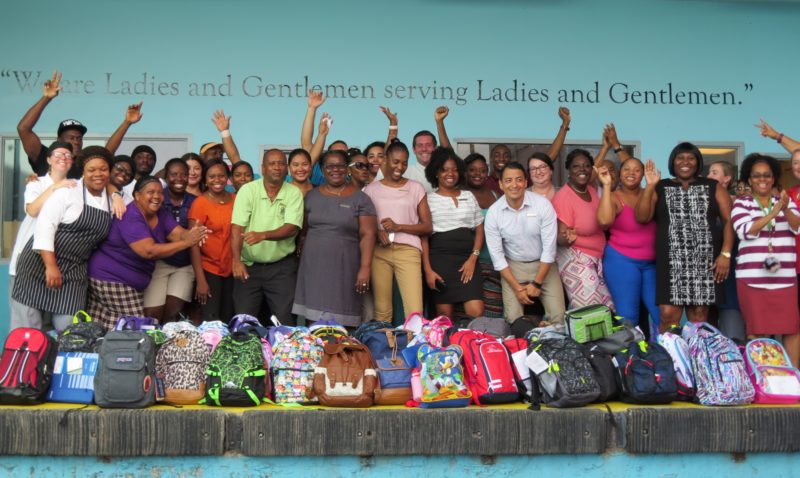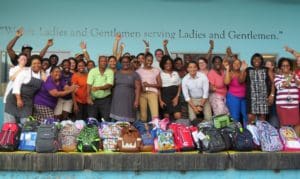 Each August for the past decade, the ladies and gentlemen of The Ritz-Carlton, St. Thomas, have collected school supplies for students in need, having donated more than 650 backpacks over the years. Now in its tenth year, the luxury resort's partnership with the island's Department of Human Services Foster Care Division oversees the donation of more than 60 backpacks filled with pencils, rulers, folders, binders and other back-to-school essentials to students in foster care.
Full backpacks were donated to children on Aug. 23.The effort, which falls under the umbrella of The Ritz-Carlton Community Footprints program, helps build excitement for students as they arrive for their first day of school armed with supplies they need for a successful school year.
"Each year, our ladies and gentlemen look forward to receiving the name and age of their student," said Erica Maynard, assistant director of human resources at the resort. "It's become a tradition that not only truly benefits the community on the island but one that is central to the values of The Ritz-Carlton brand. We look forward to another decade of serving students in our community."
Community Footprints is a social and environmental responsibility strategy embedded into The Ritz-Carlton service values, long range plan and business operations. Child well-being is one of three key pillars of the global program, helping to provide resources to children in need by partnering with local organizations that provide a haven and a nurturing environment for children.