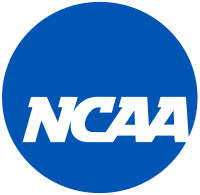 A sports tourism deal that expands the reach of the annual Paradise Jam Basketball Tournament and gives new playing time to the USVI national team is meant to bring new money into the territory and up media exposure, officials said recently.
During a press conference held last week on St. Thomas, Gov. Kenneth Mapp and Basketball Traveler's head Nels Hawkinson said that the territory's new designation as an "international or foreign tour destination" for Division I colleges across the mainland has helped create the new Paradise Jam Summer Tours, an effort that will bring five more men's college teams on island as early as August.
With the designation, the territory can host volleyball and swimming events, and the territory can facilitate the participation of soccer, lacrosse and other NCAA-sponsored sports during the summer months. This time around, three U.S. Division I schools – James Madison University, the University of Northern Colorado and Vanderbilt University – will head to the territory this August for summer tours, along with Canada's Carleton University and Brock University.
Meanwhile, the V.I. National Team will also compete in the summer tours, which is the first time the team has played locally in more than a decade. The team's first face-off will be the August 13 opening game of Paradise Jam Summer Tours, which will be held on St. Croix against Vanderbilt University.
The league capitalizes on the popularity and hype surrounding the annual November Paradise Jam Basketball Tournament, which Basketball Travelers organizes and, according to Tourism officials, is responsible for putting millions of dollars into the local economy.
"The Paradise Jam event has a 22:1 return on investment for the U.S. Virgin Islands, so we are looking forward to this opportunity to have many more types of these sporting events as we build our sports tourism network," Tourism Commissioner Beverly Nicholson-Doty said. That figure includes approximately $2.4 million in "direct economic impact" and $6 million in media exposure, she added.
Hawkinson said the combinations of men's and women's teams that can head to the territory for the summer tours are endless. There are 340 Division I universities in the United States alone, he said, and each fields approximately 25 sports with a potential 50 men's and women's teams per sport.
"With all 24 NCAA Division I sport teams now able to travel to the U.S. Virgin Islands for summer tours, we look forward to being part of the growth of the Paradise Jam competitions and to the possibility of hosting other NCAA sporting events," the governor said, wrapping up the press conference. "This is an amazing opportunity to expand our sports tourism portfolio and our facilities."