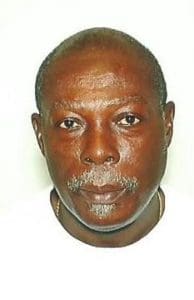 Noel Jeremiah Andrew Sr., died on May 4.
Relatives and friends are respectfully invited to attend the first viewing from 5-7 p.m., on Thursday, May 18, at Turnbull's Funeral Home. A second viewing will be held on Friday, May 19, at New Herrnhut Moravian Church followed by a funeral service at 10 a.m. on Friday, May 19. Interment will be at New Herrnhut Moravian Cemetery.
He is survived by his sons: Oriel H. Frederick Sr., Nigel Trevor Frederick Sr., T. Calvert Andrew, Noel Byron Frederick Sr., Marlon W. Andrew and Noel Jeremiah Andrew Jr.; daughters: Dianne D. O'Garro and Terry Carol Thomas; siblings: Kenneth Andrew, Viola Jarvis Adams and Gwendolyn Jarvis Soanes; and grandchildren: Nigel Jr., Nikisha, Trevor Alonzo, Oriel Jr., Kedesh, Seth, Lenworth Jr., Giesel, Marlon Jr., Deshawn, Denecia, Delon, Deidre, Adama, Shanice, Tyrone, Ttielle, Ronessa, Cadesha, Kara, Roniqua, Noel Byron Jr., Brian, Katisha, Brendon Jenielle, Tichonia, Cowasi and Louria.
He is also survived by sons-in-law: Lenworth Thomas Sr. and Dave O'Garro; daughter-in-law: Shereece Andrew; great-grandchildren: Aariyanna, Ian, Israel, Anijah and London; nieces: Sylvanie, Rosetta, Hya, Gweneth, Andrea, Jeannie, Desiree, Joycelyn, Velma, Julie, Arlene, Jackie, Yvonne, Cynthia, Valerie, Vangea, Denise and Sharon; nephews: Shelly, Kirk, Oral, Bobby, Donald, Clarence, Roy, Alexton, Glenroy, Stevie, Lesroy, St. Elma and Bin.
Professional Funeral Service are entrusted to Turnbull's Funeral Home Telephone: 779-6565; e-mail: [email protected]