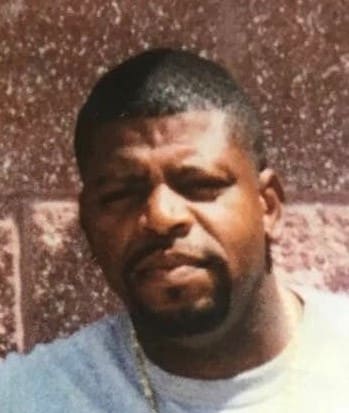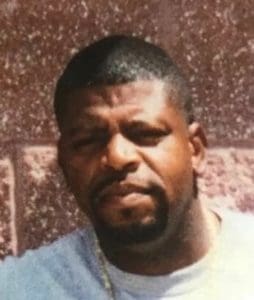 Darrell V. Callwood Sr., also known as "Zeffy" or "Mono," died on March 27.
A first viewing will be held at post time (4-6 p.m.) on Friday, April 14, at Clinton E. Phipps Racetrack in Estate Bovoni.
A second viewing will take place at 10 a.m. followed by a "Home Going Ceremony" from 10-11 a.m., on Saturday, April 15, at Turnbull's Funeral Home.
He was preceded in death by his mother, Dellita I. Rawlings; son, Darrell V. Callwood Jr.; grandchild: Te'Sijah Weeks Callwood; brother, Byron Callwood Sr.; sister, Bellencita Benjamin; stepbrother, Winston Rawlings; aunts: Manuelita Rivera Donastorg and Dorsilda Buncome; and uncle, Mario Benjamin;
He is survived by his father, Myron Callwood; stepfather, Vincent Rawlings Sr.; life partner, Martha Fredimon; mother-in-law, Silvia Fredimon Ingles; stepdaughter: Kisha Fredimon; children's mothers: Sandra Gaton-Todman, Phyllis "Kimmy" Blackman-Green, Cliffawna Bain, Frederica King and Shandisa "Shay" Miller; sons: Keshawn V. Callwood and Isaiah Callwood; daughters: Shenell V. Callwood, Nicole V. Callwood, Kymisha E. Callwood, Shantell L. Callwood, DaResha C. Callwood, Kymora Callwood and Zephaniah Callwood; and adopted daughters: Tanya Weeks, Gorgeous Bain and Shantrice Bain.
He is also survived by grandchildren: Shacoi Williams, Shacoya Williams, Shamoi Clemmence, Shamoya Clemmence, Hamishee Williams Jr., Hamisha Williams, Harmony Williams, Zephaniah Callwood Exume, Zachariah Callwood Exume, Janiah Chelsea Callwood Exume, Maliki Callwood Capers, Ky'Marli Dawson, Ky'Mahl Dawson, Guyani Williams, GMari Williams and Sekya Williams; great-granddaughter, Sariah Williams; son-in-law, Guyeto Williams; goddaughter, Shellia Crawford; and special cousin, Gloria Briggs.
Other survivors include brothers: Dale Callwood, Elvis Powell, Myron Callwood Jr., Michael Callwood and Laurien Callwood; sisters: Sharon Narcisse, Joycelyn Bergin-Lawal, Jacklyn George and Vivian Callwood; stepbrothers: Curtis Rawlings, Keith Rawlings and Vincent Rawlings Jr.; stepsister, Tracy Rawlings; brothers-in-law: John "Andy" Narcisse, Randolph George Sr. and Ishaq Olajide Lawal; aunts: Malgarita Allen, Eleanor White, Nellerine Rhymer and Marion McDaniel; uncles: Isaiah Benjamin and Orville Brown; and nieces: Corrine Callwood, Nautica Callwood, Jasmine Benjamin Prevost, Ebony Lettsome Serrano, Shurna Lettsome, Anita Narcisse, Jekaiya Callwood, Tennisha Bryan, Ten'Niquwa Bryan and Jada George.
More survivors are nephews: Jerome Callwood, Jermaine Godeth Callwood, Aziewe Callwood, Byron Callwood Jr., Tilford Lettsome Jr., Shaquille Narcisse, T'Koi Bryan, Devante Bryan, DaYante Bryan and Randolph George Jr.; special friends: Cuthbert "Ruba" Augustine, James "Sasso" Sasso, Keston "St. Kitts," Andrew "Stylee" Atwood, Wayne "Crucian" Weatherhill, Pico, Gleason Thompson, Olen Pratt, Irvin Pratt and Teddy "Fes" Bryan; as well as many cousins, great nieces and nephews, and friends too numerous to mention.
Professional Funeral Services are entrusted to Turnbull's Funeral Home. Telephone: 779-6565; e-mail: turnbullsfuneralhomevi@yahoo.com