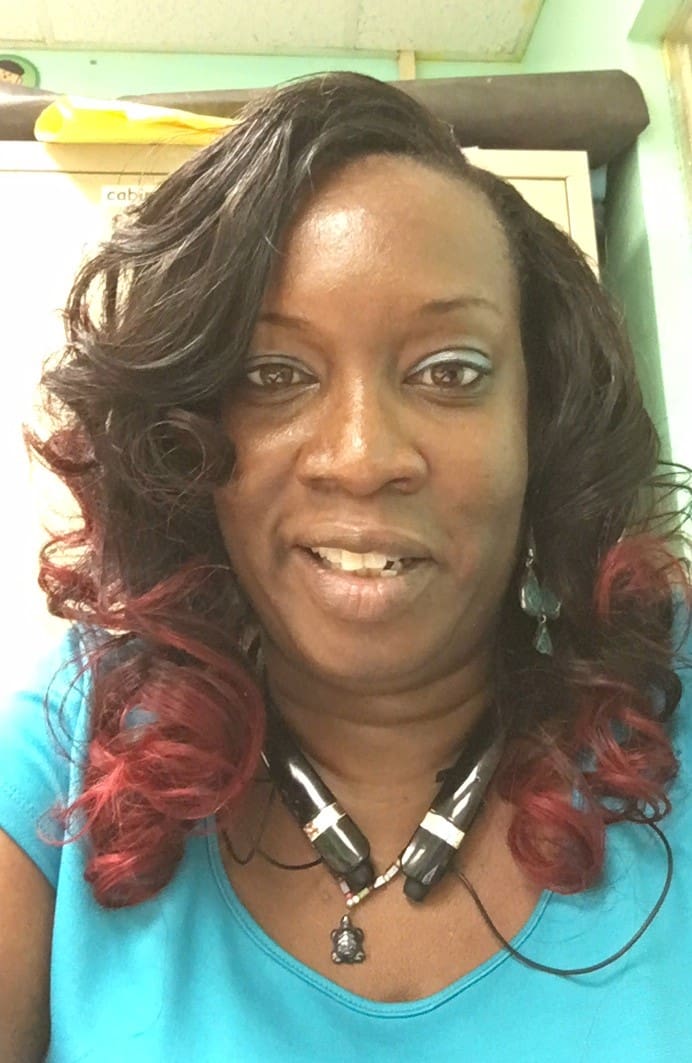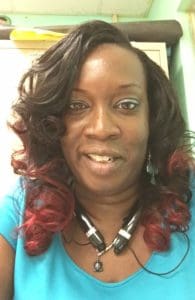 Jasmine Monica Hart died on March 14.
A viewing will be held from 5-7 p.m., Friday, March 31, at Turnbull's Funeral Home. A second viewing will be held at 9 a.m. and a funeral service at 10 a.m., Saturday, April 1, at Frederick Lutheran Church.
She is survived by her mother, Helen Hart; daughter, Sharsyce "She She" Prentice; special friend, Michael "Lulu" Smith; brothers: Halvor Hart III and Rudel "Souse" Hart; sisters: Dr. Greta Hart-Hyndman, Denise Hart- Houston and Charrisse Hart; sister-in-law, Shana Austin- Hart; brothers-in-law: Joel Hyndman and Kelvin Howard II; aunts: Grasilda Dobbins, Bernice Martin-Parris, Wilma Hart-Smith and Susan Hart; uncles: Dr. Allen Lettsome, Alvin Payne, John Dobbins, Michael Hart, Kevin Hart and Rudel Hart; and special cousin, Shantel Dobbins.
She is also survived by cousins: Lavonia Y. Richardson, Laurine A. Richardson, Ebony, Michelle, Micka and Kayla Hart, Sanya Harrigan, Racquel Rivera and Norecia Vasquez, Richard Harrigan Jr., Viscount Martin, Quincy Rivera and Theron Smith; great cousins: Bernice Turnbull and Delores Harrigan; nieces and nephews: Halvor IV, Devor, Haleem, Aignay, Kmoi, Shamoi, Mekhi, Shavor and Tynasia Hart, Khemari and Chantrisse Howard, Rudel Jr., Rudysha, Shamar, Runieq, Jahkoi and Racoy Hart, Tiffany and Tafara Hyndman, Krystal Houston and Keshia Senat; and great niece and nephews: Josiah and Adonojai Dalmida and Kaniyah Thoms.
Other survivors include godchildren: Genesse Turnbull, Olea George, K'Shante Edwards, T'Nique Jacobs Small, Alanna Jacobs, Tiffani Buchanan, Alannique Jacobs, Sandi Samuel, Antoinette Warner, Nerissa Lewis and Melissa Smith; special friends: Tish Jacobs, Shellyann Pierre, Florence Somersall, Cassandra Mumin, Ihishma Gritt, Charlon Richardson, Vinell Monsanto, Dahlia Richardson, Lorrie Turnbull, Daniella Richardson, Marsha Smith, Syvonne Richardson, Luaren Ruan, Donna Harrigan, Dawn Frett and Genesse Turnbull; and pallbearers: Halvor Hart III, Halvor Hart IV, Rudel "Souse" Hart, Haleem Hart, Michael Smith, Troy Roper, Elvis Turnbull, Wayne Francis, Aubrey Gerard and Bryan Prentice.
Descendents Ilva Rhymer, Hue Fahie, Mildred Fahie, Viola Vanterpool, Olga Hazlewood, Inez Gumbs, Elaine Fahie, Ida Fahie, Wilfred Fahie, Clothilda Fahie, Calvin Payne, Melvin Payne; the Hart family members, the Jennings family members, the Fahie family members and the Wheatley family members
Professional Funeral Services are entrusted to Turnbull's Funeral Home Telephone: (340) 779-6565; e-mail: turnbullsfuneralhomevi@yahoo.com