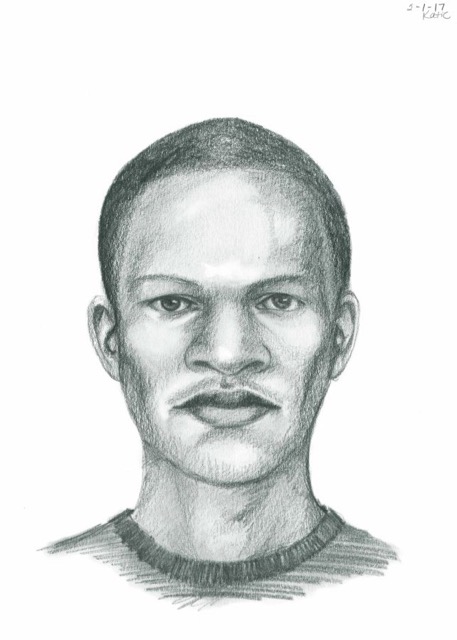 The day after East End residents met to brainstorm solutions for fighting crime in their neighborhood, V.I. Police Department officials responded to concerns about a lack of transparency by releasing the first sketch of the still at-large rapist in the area.
Tuesday night's meeting at the V.I. Montessori School and Peter Gruber International Academy was called by the Community and Police Assoc. after police last week released information about another rape in Estate Frydenhoj. Organization representatives said they have pushed police for information about the rapist but, not receiving any updates, decided to meet without authorities to come up with a game plan.
Police have said they have tried to get residents to organize a neighborhood watch on the East End, which CAPA officials also said Tuesday has helped to curb crime in areas such as Bovoni. What also helps, residents added, is having more police patrols in the area, getting more updates on crime and having federal agencies involved in the ongoing investigation to catch the rapist.
Police on Wednesday took a step forward by releasing a composite sketch of the rapist, who has been committing assaults in the area since last August.
The suspect is described as a black male, approximately 5', 5'', between 18 and 25 years old, and 125 to 130 pounds, according to the VIPD's release Wednesday. Police said he has a "Caribbean accent, slim built, no beard, flat nose, low haircut, slight mustache."
According to previous incidents, the sexual assaults have taken place "inside of an apartment or a single family residence" where "the female victim was reported alone in and outside the residence."
"The suspect has entered each residence through an unlocked door or awaits the victim outside the residence," the release said.
While uninvited, two VIPD officers did attend Tuesday night's community meeting to talk to residents about what the department is doing on the East End. Police officers Richard Velazquez and Maxwell Carty said patrols are continuing in neighborhoods where the rapes occurred. The officers also spoke to residents about local gun laws and demonstrated some self-defense tactics.
The VIPD also added some tips in its Wednesday release for home invasions, including:
– placing a metal pole or strong stick on the tracks of glass sliding doors to keep them from moving;
– requesting a change of locks for new apartments since others might have copies of the key;
– limiting the posting of personal information on social media;
– making intruders think you're not alone at home;
– having some form of personal defense;
– locking doors;
– remaining alert outside, especially when alone;
– and removing outside items such as chairs, ladders or any other object that can be used to get inside the home.
Residents with any information on these incidents can contact VIPD at (340) 774-221, the Criminal Investigation Bureau at (340) 714-9807, Crime Stoppers VI at (800) 222-8477, or emergency 911.