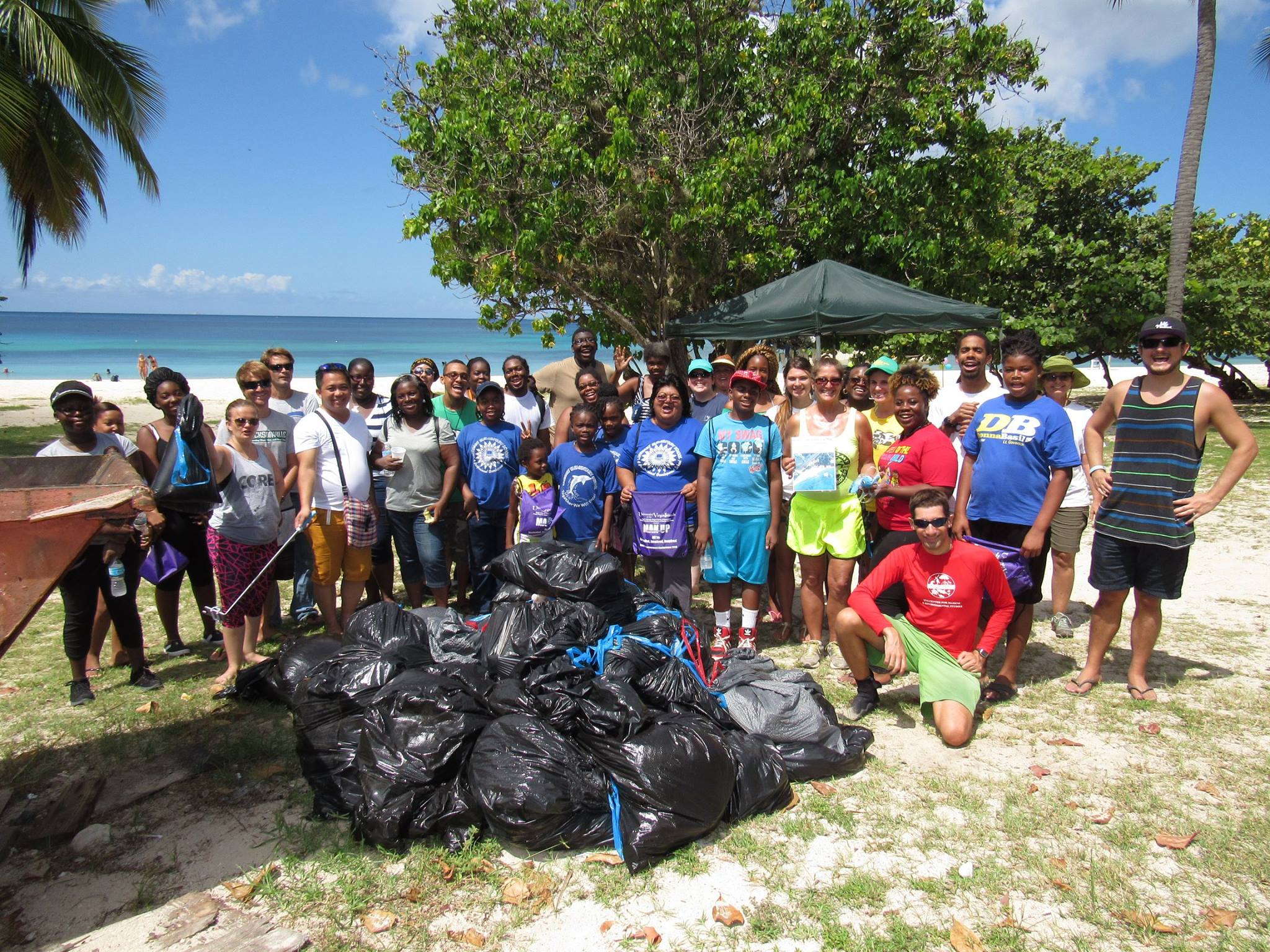 Fifteen Virgin Islands educators have been awarded $26,648 for marine environmental projects that aim to educate and reduce pollution in the ocean. The "Pride in our Seas, Pride in Ourselves: Preventing Land-Based Sources of Marine Debris in the USVI Through Educational Transformation and Community Engagement" is the title of a project made possible by a $99,411 marine debris education and prevention grant from the National Oceanic and Atmospheric Administration (NOAA) Marine Debris Program.
These projects, starting this month, will provide community-based education such as dive training, snorkel clean-ups and school recycling programs.
"What's so exciting about the community-based projects is that rather than just identifying problems, they highlight solutions," said Dr. Kristin Wilson Grimes, research assistant and professor of watershed ecology at the University of the Virgin Islands (UVI). "They encourage community members to think about how they can preserve the environment in which they live and to share that responsibility with the next generation."
One such project, "Diving for Debris." empowers 12 female high school students on St. Croix to learn to dive so they can act underwater. The girls will reduce marine debris by organizing and executing two underwater and beach cleanups, one on the east end of the island and one on the west. They will then educate middle school students and the community at large about the sources of and solutions to marine debris by creating educational products that may include pamphlets, songs, radio ads, videos or classroom visits – depending on the skills and interests of the students.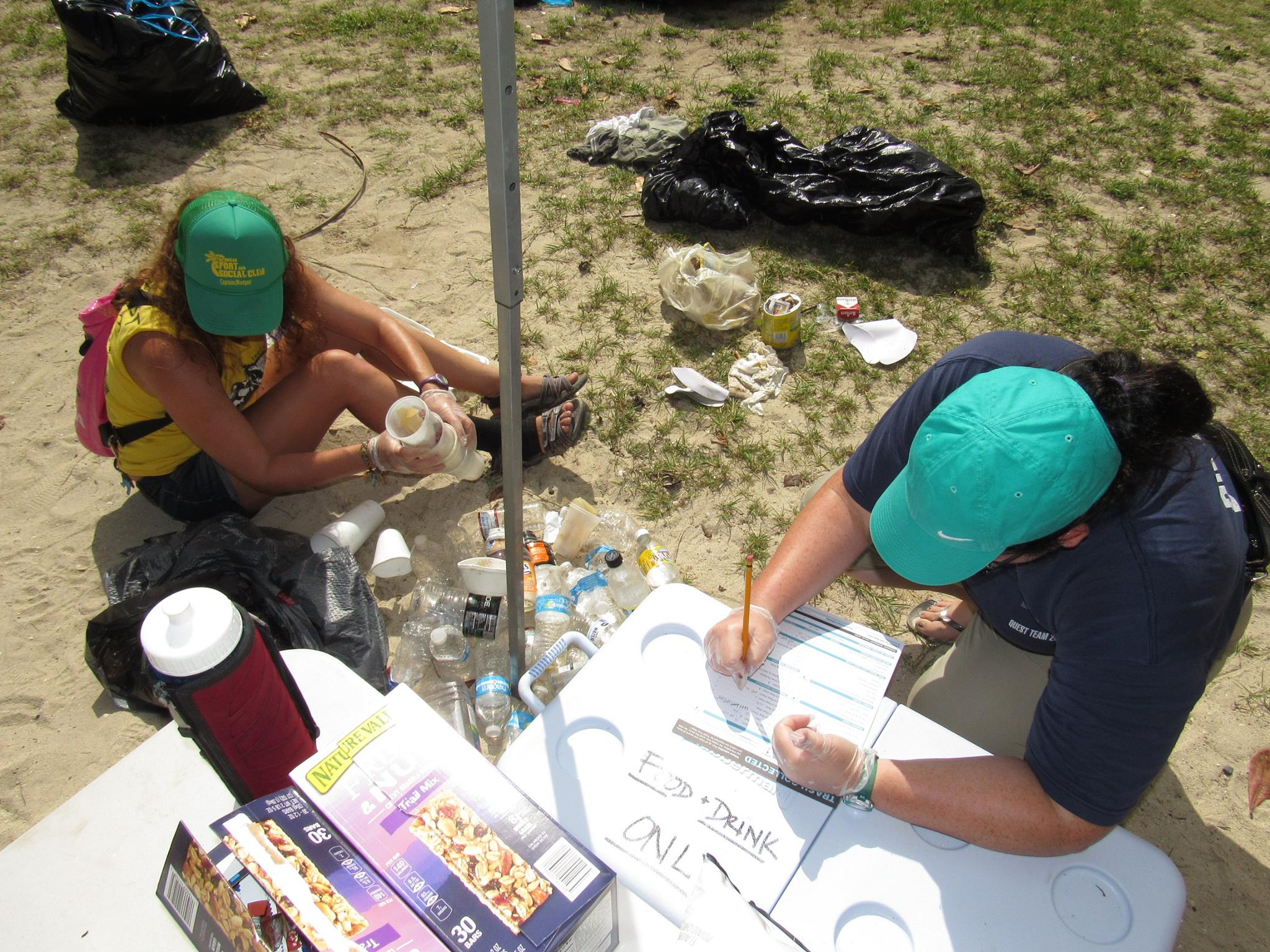 Another project, "Keeping it Clean for 2017" is a campus-wide recycling program that seeks to establish a recycle-oriented program in the St. Thomas-St. John School District at Lockhart Elementary School and the Bertha C. Boschulte Middle School. Student ambassadors, chosen by team members for their high honors or interest in the program, will attend a workshop at UVI to develop an understanding of marine ecosystems and the effects of land-based marine debris on those eco-systems.
The student ambassadors will then develop short public service announcements (PSAs) to educate their peers and community about the island's waste issues. The concluding message of each PSA will introduce a solution to the territory's pollution problem, which will involve implementing recycling incentives that focus on the collection, storage and re-use of aluminum cans, plastic bags and single-use water bottles.
"The beauty of the community outreach projects is that they connect different members of the community," said Grimes. "If teachers, students, graduate students, professors, researchers, representatives of government agencies and families all work together toward the reduction of marine debris, then substantial progress is likely to be made."
The NOAA grant earmarked $20,000 for community-based education projects. VI Experimental Program to Stimulate Competitive Research's (VI-EPSCoR) Science, Technology, Engineering and Mathematics (STEM) Institute contributed another $6,648, making $26,648 available for teachers.
The 18-month project kicked off with a marine debris educator workshop at UVI on Oct. 4, 2016. Twenty-seven teachers from St. Thomas and St. Croix were introduced to curricula adapted for the V.I. from Oregon Sea Grant's Marine Debris Science, Technology, Engineering, Art, Math and Social Studies (STEAMSS) curricula with the assistance of Sea Grant personnel.
The workshop provided hands-on teaching resources for educators about the sources and impact of marine debris. Those teachers attending the workshop were eligible to apply for funding through this opportunity to create engaging, marine debris educational opportunities for their students.