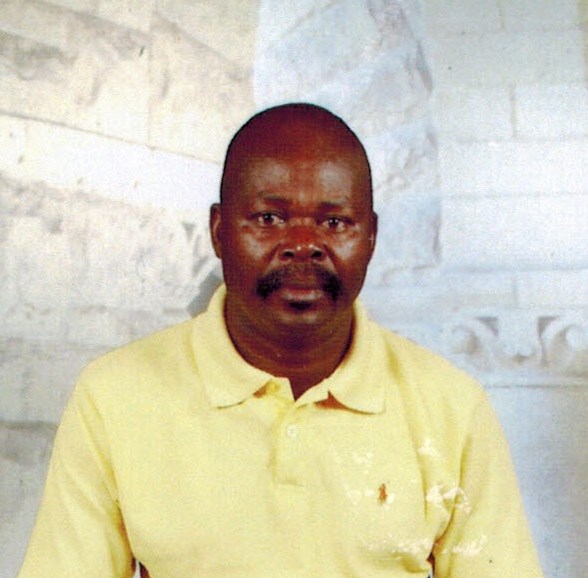 There will be a viewing and a funeral service for Esperance Laqrenade of Haiti who died Oct. 22, at his residence.
The viewing and funeral will be held from 6-8 p.m. on Monday, Oct. 31, at Turnbull's Funeral Home. interment will be at Cemetery Place Park du Souvenir Torcelles, Haiti.
Professional services are by Turnbull's Funeral Home, St, Thomas, V.I.
Families names: Sa femme, Ysemeliesse Petitpha; fils, Frantz Lagrenade; ses filles: Lagrenade Gelaine, Guerline and Kathiana; ses freres: Demaney et Nahum Lagrenade; ses soeurs: Venette et Destina Lagrenade, des Neveux Odney et Lorenso Joseph Prophete, Arold, Wency, Wesly, Berlin, Kerbitho, Lewis et Johnny Batelus; ses nieces: Joseph Wilna, Fleurena Johanne et Vernante Lagrenade.
Cousins: Marie Damas, Machaelle Mondesir, Rosette St. Amour, Anette Fleurena, Monette Fleurena, Carline Fleurena, Marie Altagrace, Eveline Michel, Jamesy Michel, Vanessa Mondesir, Fleurena Dorlouesse, Monique St. Fleur, Wislene St. Fleur, Anthony Damas, Antoine Damas, Banks St. Fleur, Desk St. Fleur, Fred St. Fleur, Lama Telusma, Ulrick Telusma et Junior Sylva; belle soeurs: Ismelia Petitpha, Clairesimene Dora. Toutoute Petitpha, Noi Petitpha, Petitpha Ysemelia, Rubin Phedlene, Zophat Elirese, Lynn Clara, Telusma Lama, Hudson Junior, Carl Lubin Andremene, Petitpha Jasmine, Lourdy Kenley, Wendy, Wensley, Roody, St. Louis Roseberlande.
La famille: Rubin Kerby, Jn Le Maître Klebert, Robert Peter, Michel-ange Nahomie, Jn Lebel, Kersaint Keyicha, Antoine Claudia, Casimir Judie, Judley Olivier, Petitpha Chrismene, Blanc Marie-Claudena, Blanc Naika et Elysee Joceline.
Turnbull's Funeral Home, 3815 Crown Bay No. 10, St. Thomas, Virgin Islands 00802. Our Family Dedicated to Serving Families Since 1976