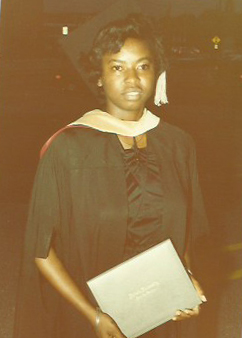 Pearline Akita James, born Dec. 27, 1951, formerly of Gallows Bay, St. Croix, died in Lanham, Maryland, on July 15. Her parents, Paul James and Cynthia James of Gallows Bay, St. Croix, and her niece Nadine Edney preceded her in death.
She is survived by her son, Paul Lorenzo James; daughter-in-law, Tamelia Spooner James; sister, Myrna Patricia Roberts; brothers: Roderick Adelbert James and Randall Lucien James; sister-in-law, Beverly Robinson James; brother-in-law, Thomas Wilson Roberts Sr; and nieces: Myrna Letecia Roberts, Cynthia Akita Roberts Dumas, Bevrina Emelda James, Denetra Elaine James, Beverly Edney, Renee D. Dowling and Rhea Dowling.
She is also survived by nephews: Thomas Wilson Roberts Jr., Randall Jayvon James, Roosevelt (Junior) Dowling, Victor (Shinney) Edney, Robert (Bobby) Dowling and Ruben (Benny) Dowling; nephew-in-law, Marlan Dumas; great nieces and nephews: Legend Omari Huff, Nairobi Makara Huff, Quinton O. Robinson, Desiree-Elise Robinson, Assane Thiam and Amir Thiam.
A viewing will be held at 9 a.m. at Seaton Memorial AME Church, 5507 Lincoln Ave, Lanham, MD 20706 [(301) 796 6476] on Saturday, July 23, followed by services at 10 a.m. Services of comfort to the family entrusted to Dunn & Sons Funeral Home 202-399-0535.