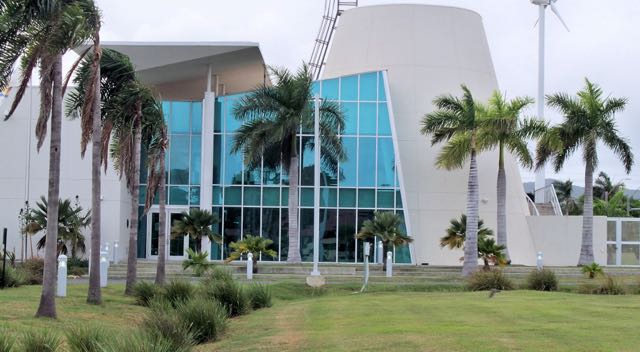 Reports from the University of the Virgin Islands Research and Technology Park's board of directors meeting Thursday on St. Thomas revealed good financial news. A status overview indicated a continuation of "the upward trend from the first quarter" and a surplus of $117,000 established in the second quarter.
A total of $712,000 has been taken in by the RTPark in the first three calendar months of 2016, reports suggested, with the majority of this revenue ($695,000) coming from certificate fees and management fees. Management fees, which brought in $587,000, include access to network services as well as shared office space, the Conference Centre and the boardroom. The certificate fees, which brought in $108,000, were from onetime fees paid when entering the program.
According to a financial report sent Thursday morning by Gillian Marcelle, the RTPark's executive director, she reported on the start of a project to analyze the economic and social footprint of the RTPark program. A final report is due October, she said.
According to its website, the RTPark has as a goal "to successfully establish the U.S. Virgin Islands as a premier business destination of choice for firms in knowledge and technology intensive sectors."
The report also said that board authorized Marcelle to negotiate with providers for sales, marketing and business development services. The results are to be presented at the next board meeting.
The board also approved RTPark tenant agreements for an internet marketing campaigns company, as well as a term sheet for an online education company specializing in mental health professional training.
The RTPark currently has 35 client companies engaged in varying activities from infrastructure, proprietary software and systems to high-speed broadband communications and e-commerce.
Though the meeting was held on St. Thomas, the RTPark is located on St. Croix. Laurene McIntosh of the RTPark's administrative and project coordination services said, "The meeting was held via teleconferencing to enable participation of all board members. The RTPark program is an economic agency whose services are intended to extend throughout the territory."
The meeting was attended on St. Thomas by Marcelle; Edward Thomas, board chairman; David Hall, UVI president; board members Henry Smock and Shirley Lake King; and Hunt Logan, legal counsel.
A Source reporter seemed to be the only attendee for the teleconference at RTPark boardroom on the Albert A. Sheen campus on St. Croix, but the 5:30 p.m. meeting was already in executive session by 5:42 and the teleconference line was disconnected.