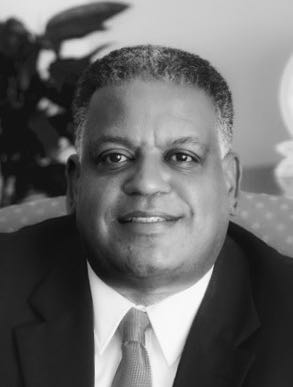 In August 2012, the West Indian Co. Ltd. held its first community concert. The purpose was to showcase local talent of all ages, provide a source of free entertainment during an economic recession, and invite the public to utilize a unique, open-air venue owned by the people of the Virgin Islands.
We were fortunate to partner with the Virgin Islands' own Grammy Award-winning drummer Dion Parson, his United Jazz Foundation and his Mentoring Through the Art of Music program. The timing of this partnership was impeccable since the first concert was held as a prelude to WICO's centennial celebration.
With the continued support of a community that deserves nothing less than first-rate entertainment, what began as an experiment has evolved into a much anticipated, bimonthly event. Today, WICO's Jazz on the Dock has become a part of the fabric of St. Thomas.
The concert series offers visitors and locals of all ages the opportunity to relax by the gazebo and enjoy the best local and visiting entertainment available. Lulled by brisk trade winds, guests are treated to views of dancing locals and visitors, departing cruise ships, our world-renowned harbor and the exquisite spectrum of colors in the sky as the sun sets behind Hassel Island at the end of the day.
Jazz on the Dock is the ideal place to reconnect with family and friends at the end of a busy day or catch up with an old friend or two who you may not have seen in a while.
We are especially mindful to regularly showcase the exceptional talent of the community's junior high, high school and collegiate musicians in addition to featuring a broad selection of professional musicians.
As such, we were delighted but not at all surprised to learn of the award-winning performance by students of the Ivanna Eudora Kean High School Music Department under the direction of Dionne Donadelle at the WorldStrides OnStage Heritage Music Festival last month in New Orleans. The group has performed on the WICO stage numerous times.
In stiff competition against four other high schools from California, Louisiana and Texas, Kean High brought home three gold, three silver, one overall sweepstakes and two maestro awards. The sweepstakes and maestro awards are superlative awards for extraordinary musical ability and sensitivity, as well as overall school participation respectively.
The Kean triumph in national competition proves what we have known all along: The Virgin Islands produces exceptional talent in every profession from architecture to zoology, and especially music. Our resources may not be as exhaustive or as advanced, but there is unqualified support from talented teachers, proud family members and an enthusiastic community. Perhaps it is the need to work a little longer and strive a little harder that produces the ambition to prove ourselves more than equal to the task.
Our students have untapped talent along with an inherent drive and hunger to achieve and succeed. They just need nurturing and opportunities to shine to help develop self-discipline and self-confidence.
Any Virgin Islander who has risen to the pinnacle of professional achievement knows this is the recipe for success. And many, like Dion Parson, are giving back. In addition to Mentoring through the Art of Music, Parson encourages student achievement through the V.I. Youth Ensemble.
The ensemble is designed to groom the skills of a select group of high school musicians. Parson selects local high school students to be a part of a prestigious ensemble with the goal of developing a group with a talent level that will enable them to attend and perform exceptionally at high school musical competitions on the mainland. Just like Kean High did in New Orleans.
Donadelle is to be commended for an outstanding job with her students. Along with the support of their parents, guardians and mentors, the Kean Music Department has raised the bar for all student musicians because now we know what is achievable.
We also are pleased to have featured the students of Dancing Classrooms Virgin Islands Inc. Founded in 2009 with students from only three fifth-grade classes on St. John, the program now has a territorywide presence.
DCVI is affiliated with a global network and their commitment to teaching life skills such as confidence, respect, communication and teamwork through social dance is impressive. They also help develop an appreciation for the arts and the beauty of dance.
Anyone who has ever wondered why WICO includes student groups in our Jazz on the Dock lineup now knows why we are committed to doing so. We are a company of people who have been given the opportunity to make the Virgin Islands shine daily in a highly competitive industry. We aim to do no less for our young people. WICO is proud to encourage youngsters by providing them with a platform from which they can gain experience not only as accomplished musicians, but also as well-rounded entrepreneurs who carry on our musical tradition and the promotion of the festival arts.
While music may be their first love, many of the local artists with whom we contract are unable to earn a living pursuing their craft on a full-time basis. Working with students to foster an entrepreneurial mindset may help them conceive business models that allow them to enjoy a comfortable standard of living in this community as professional musicians and contributors to cultural tourism.
We look forward to seeing you on the WICO dock at our next Jazz on Dock concert on May 17 from 5:30 to 9:30 p.m. where we will feature the students of the Dancing Classroom Virgin Islands Inc. along with Spectrum Band.
Until then and in the finest tradition of the festival arts, on behalf of the board, management and staff of the West Indian Co. Ltd., have a safe and fabulous Carnival 2016 because we all know "Nothing is More Fabulous Than St. Thomas Carnival."