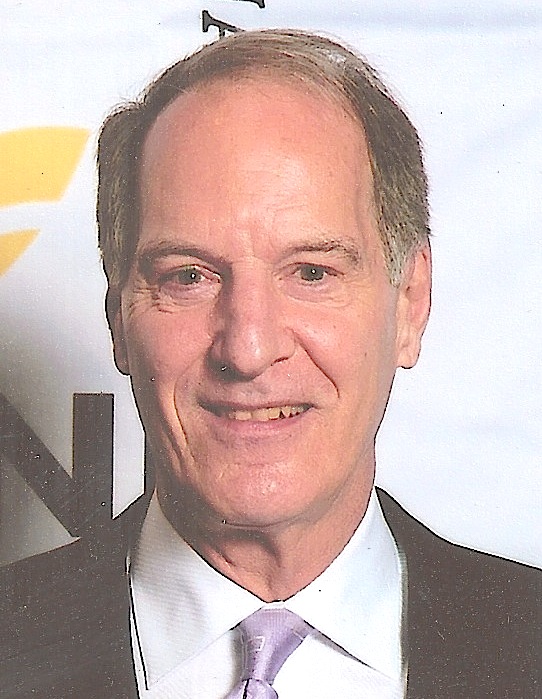 Martin Luther King Day invariably brings out a range of emotions. What they are largely depends on who you are and, especially, how old you are. These emotions include pride, regret, sorrow, hope, anger and, for a lot of people, indifference.
We are coming up on half a century since Dr. King's death. So, for many people, especially young ones, he is more of an abstraction, a "historical figure," rather than a flesh and blood person. For many others, mostly older people, there is the need to rewrite history in order to put themselves on the right side; or, even sadder, to move Dr. King over to their "side."
In our times, Martin Luther King Day has become kind of a sad spectacle because it makes everyone feel comfortable, while everything that Dr. King stood for and did made us – whatever our race – uncomfortable. What he was challenging us to do – and to become – was very hard. It involved change and coming to grips with a terrible past. It was built on a vision of a better future, one that we are a long way from achieving and which, at present, seems to be receding.
Beyond his great achievements, Dr. King had a personal quality that has been largely forgotten. King was often late for appearances. But his lateness was not a result of what was known as CPT. It was almost always because on the way, he had engaged some "ordinary" person, a janitor, doorman, student or school aide, in a conversation about what was going on in their life.
To Dr. King, there were no "little people," only people. Despite all of the hatred and bigotry that he faced, he did not "otherize" white people. And because there was no social distance between him, with his worldwide fame, and "ordinary" people, he understood what was going on at every level of society. It is difficult to find any "leader" who could say that today.
A woman named Concepcion Picciotto died last month. Never heard of her? Join the club. For more than 30 years, day after day, she had conducted a one-person peace demonstration outside the White House. Five presidents have sat in the White House during her quiet protest. Not one of them ever thought to talk to her. I would be willing to bet my Lotto winnings that a President Martin Luther King would have had several conversations with Ms. Picciottto.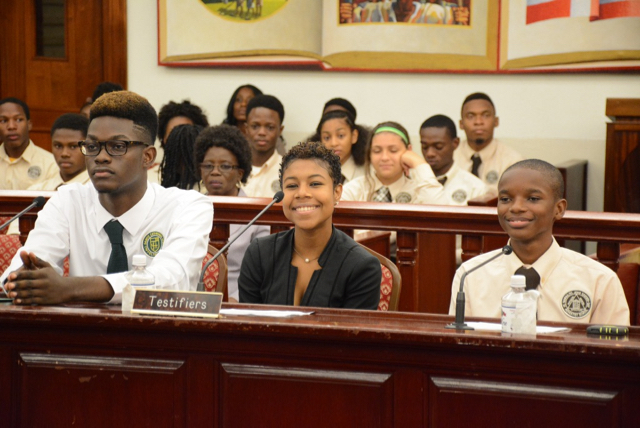 The appearance of the St. Thomas students before the Legislature last week generated a great sense of hope, as well as a feeling of sadness. The cliché that "the children are our future" makes you want to tear your hair out. (At least, it should make you want to tear it out.) But, a look at the picture of these students and a reading of their statements makes you say, "OK, they are the future, and, with these kids, it is going to be a much better future."
Two statements particularly stand out. Khalese Potter said "I would teach people to reject forms of prejudice, whether subtle or overt, by tapping into their sense of empathy." It is a big deal that Ms. Potter focused on empathy because for the past 30 years, we have seen a steep drop in empathy in our society. Most disturbing, this has been especially true among young people. Americans care less and less about other people and their experiences. Let's hope that Ms. Potter's views are part of a trend. She has put her finger on a very important issue.
Then we come to the sad part of the students' day of testimony. If we think in time, the September 11 attacks and Iraq War are to this group of young people what Pearl Harbor and World War II were to aging Americans. Vietnam, the seminal event for a whole generation? Ancient history. Hey, was that the one with Hitler?
So, from time to time, young people will say something that makes you say, "Whoa, wait a minute!" There is a history here.
Such was the statement made by Irvin Mason Jr. Mr. Mason said, "The Virgin Islands crime rate is increasing, especially among young people. Young people need a place to go. My dream is to open a multi-purpose complex where students can go."
What Mr. Mason may not know is that there was a youth multi-service center on St. Thomas. It was designed to have the programs and services that he mentions and a lot more. It was intended to fill the huge gaps in youth services in the territory. One stop shopping, everything under one roof.
Launched some 35 years ago, the St. Thomas/St. John Youth Multipurpose Center played a useful role, especially for out-of-school young people. But it never fulfilled its promise of providing a comprehensive, high-quality service mix under in a single location. It could have been much more.
Mr. Mason's vision is a great one. He is quite right that there is an enormous void that such a comprehensive center would fill, especially if it is linked to other high quality programs in the territory. And it could play a major role in achieving community peace.
So, from the students, key words for the day: "empathy" and "vision." They need to be linked to another key word: "action." What will it take to increase empathy among young people? What should a new youth multi-service center look like? Who will lead these efforts? How do we learn from the mistakes of the past? How do we convert a vision into reality?
If there is a major source of hope for a better future, it is in the faces of these young people and the many others like them. Martin Luther King is known for his great speeches. Far more important were the actions that flowed from them. These students are on the way to being his modern day successors.