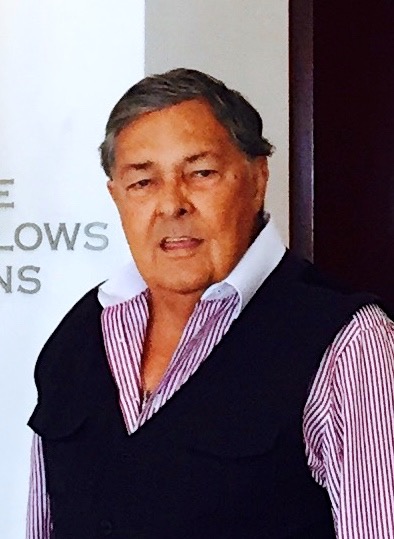 Frederic Hintz, former president of St. Thomas Dairies, died peacefully at his home in San Juan, Puerto Rico, Friday night with his beloved wife, Priscilla, and daughter, Priscilla Lorene, by his side. He was 83 years old.
Hintz was born on Nov. 6, 1932, in LaMonte, Mo., where he spent his first 18 years on his grandparents' farm. There he developed the powerful love of nature and sharp, inquisitive mind that will be remembered by those who loved him.
As a young man, Hintz was encouraged by his family to be a preacher. He attended Midwestern School of Evangelism in Ottumwa, Iowa, and later Ozark Bible College in Joplin, Mo. In 1955, three years after his graduation, Hintz was recruited to join the ranks of the Church of Christ's missionaries in Jamaica, then still a colony of the U.K.
Hintz knew little about the Caribbean at the time and did not know exactly where Jamaica was; when it was pointed out to him on a map he became excited for the opportunity to see life beyond the rural Midwestern United States.
Hintz's move to Jamaica would forever alter the course of his life. In the 1950s he was stationed in Mandeville in the Jamaican countryside, where he served seven churches. But Hintz was fond of saying that he "didn't end up converting Jamaicans; instead Jamaicans converted me."
Disillusioned with missionary life, Hintz left the Church of Christ and accepted a job with a local dairy farm.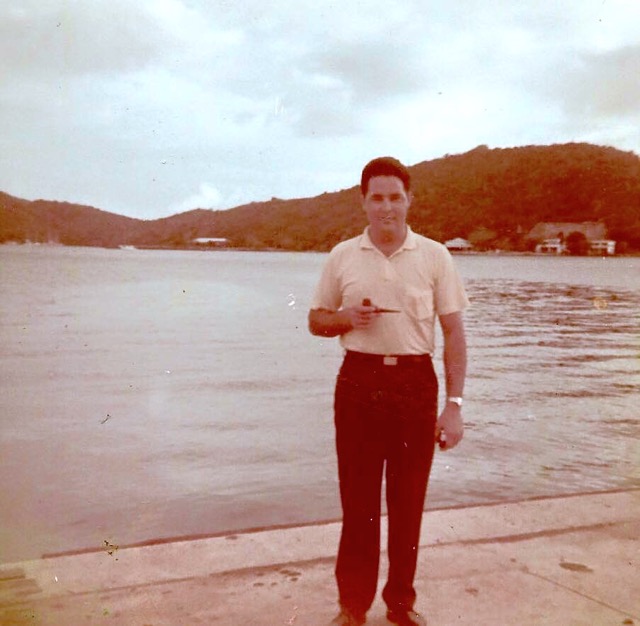 In 1965, Hintz was contacted by St. Thomas Dairies, then located on the Harthman Farm in Tutu Valley on St. Thomas. Hintz relocated to the V.I. and began working as plant manager and engineer at the dairy.
The hours were long at his new job and Hintz recalled not having much of a social life in his first few years on St. Thomas. Knowing this, his boss set him up on a blind date with a young woman from Puerto Rico visiting the island with her mother.
Hintz showed up for the date on a lark. When he arrived at the Grand Hotel where Priscilla Rivera was staying, he discovered he would have two dates for the evening: Rivera and her mom, who chaperoned. In 1968, Hintz and Rivera were married at La Concha Hotel in Condado, Puerto Rico.
Hintz joined the staff of Old Dominion Dairy Products, a company that operated milk plants under contract with the U.S. military. For the next five years, he and Rivera traveled the world. Hintz helped establish dairy manufacturing facilities in Guantanamo Bay, Cuba; Spain; Taiwan; Pakistan; and Okinawa, Japan. During this time he traveled extensively through the Middle East and East Asia.
In 1971 Hintz and Rivera's first daughter, Priscilla Lorene, was born in Spain. The family decided to move back to the Caribbean to raise their daughter, first to Puerto Rico and then to St. Thomas, where Hintz took up his old job at St. Thomas Dairies. In 1979, the couple's second daughter, Katherine Sandra, was born.
During his decades working at St. Thomas Dairies, Hintz created iconic St. Thomas products, including the dairy's famous eggnog (produced year-round) and the children's drink Jungle Juice. He also developed the dairy's popular ice cream line and pioneered the use of biodegradable milk bags in the territory's school lunch program.
In 1996, Hintz purchased St. Thomas Dairies with a group of other investors. He acted as president of the corporation until retiring in 2013. He could often be spotted after work playing dominos with his employees under the dairy property's shady genip tree. In 2014, he moved with his wife to San Juan.
Hintz was known on St. Thomas as a generous philanthropist, supporting many nonprofit organizations, schools and religious organizations. He was also an active member of Holy Family Church in Tutu, where he served as Eucharistic minister, lector and a board member of the parish council.
Hintz was open about his past struggles with alcohol addiction and was an active member of a recovery program on St. Thomas where he was dedicated to helping others afflicted with alcoholism. In his short time in Puerto Rico, he had already become a sought-out mentor at a local 12-step program.
Hintz also loved the arts and instilled that love in his children. He performed with theater groups, including the Manchester Players of Jamaica and Pistarckle Theater of St. Thomas. He was a frequent cast member of the plays of David Edgecombe performed at the University of the Virgin Islands. He was a member of Elskoe and Associates carnival troupe for many years. He also wrote poetry and short stories and was published in the Grapevine Journal.
The family is asking anyone who would like to do something in memory of Fred to plant and care for a tree or flower to make the world a greener place.