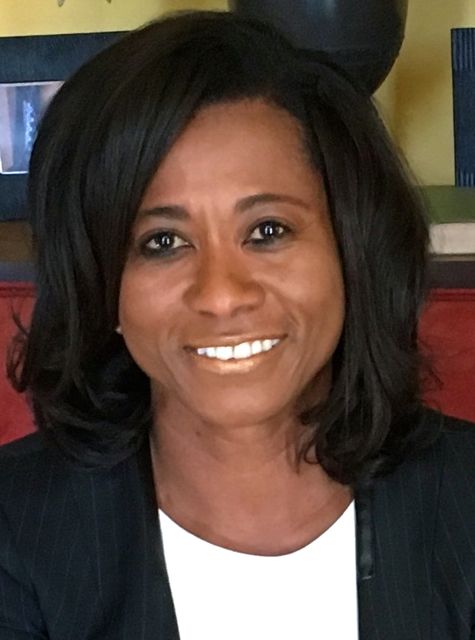 Jewels of the Virgin Isles is a feature series profiling Virgin Islanders in the diaspora who are excelling in their respective fields and/or positively representing the USVI abroad.
"Those who achieve success do not stop. They never become complacent."
These words, spoken by Juliette Jarvis-Pennyman, exemplify the spirit of perseverance that has propelled this Virgin Islands jewel throughout her life.
Born and raised in the Queens Quarter neighborhood of St. Croix by parents Naomi and Axel Cornelius and Samuel Manny Jarvis, she is making her mark on the lives of school children throughout the Reading school district in Pennsylvania in the role of assistant superintendent.
Jarvis-Pennyman, who oversees all aspects of teaching and learning for the students and educators in her district, says she has a heart for educating children.
Small in stature, she is a giant-sized advocate for the growth and development of all children, regardless of physical, financial or geographical obstacles they may face.
Jarvis-Pennyman specializes in curriculum development for Career and Technical Education and equality in educational standards. "I strongly believe that education is the panacea that allows anyone to achieve his or her dreams, regardless of their circumstances," says Jarvis-Pennyman, who holds a bachelor's degree from Mercer University, a master's degree from Clark-Atlanta University, a post-master's from University of Missouri-Kansas City, and doctoral degree from University of Pennsylvania.
Fueled by the encouragement of her grandmother to put a high value on education, Jarvis-Pennyman says she loved to learn, adding her love for the classroom was further reinforced by the teachers she encountered while attending Lew Muckle and Ricardo Richards Elementary Schools, St. Mary's Catholic School and Central High School on St. Croix, and the Vaughan Road Collegiate High School in Toronto, from which she graduated in 1983.
"I believe that teaching is about the relationships you form with your students beyond the classroom," says Jarvis-Pennyman, who initially planned to study law. Her decision to become an educator came while working part-time at Red Lobster during her undergraduate years at Mercer University in Macon, Ga.
She says she was responsible for hosting an annual holiday party for autistic students at a local school and, in the course of her interaction with the group, she was offered a job by the school's principal and encouraged to consider a career in the classroom. "I believe that I am walking in my purpose, so there are no regrets for choosing education," states Jarvis-Pennyman, who spent 14 years as a special education teacher, followed by her impressive rise to the top as an assistant principal, principal, chief of schools and now assistant superintendent.
The progression occurred naturally as a result of her very visible role as an advocate for special needs children. "Education is everything to me, and I wanted to be in a decision-making role for all children. There is nothing more satisfying that seeing a student who is making progress," she states.
Jarvis-Pennyman shares her own stories of the tremendous impact that a number of teachers have had on her life; however, one who stands out the most is Helen Love, her elementary school teacher who later attended Jarvis-Pennyman's wedding in 1989.
Jarvis-Pennyman says she is passionate about creating this type of nurturing environment for children, not just in her school district, but in the Virgin Islands as well. You can feel the excitement for her home when she speaks about how her Virgin Islands upbringing shaped her life and how much she wants that experience for future generations.
Though she resides with her family in Glenmoore, Penn., she frequently returns to the Virgin Islands and stays connected.
"I love the cultural diversity and the many childhood memories while growing up on St. Croix with my siblings Ila and Otis. I like that when I am feeling overwhelmed, I have a place of 'paradise' that I may return to and exhale and spend time with childhood friends," Jarvis-Pennyman says.
Being able to take a break provides balance for this high achiever, whose sense of involvement began with childhood activities such as the Girl Scouts, team sports and dance, and continues with an active role in Alpha Kappa Alpha Sorority Inc.
Yet beyond the beaches and blue skies, she still yearns to give back to her community on a professional level and lend her talents to help prepare public school students with skills needed to be successful in the 21st century.
"I would like to see all Virgin Islands graduates leave with an in-depth understanding of the work, creative and critical thinking skills, the ability to communicate and collaborate locally and globally, and armed with career and life skills to succeed."
Nugget for V.I. Youth:
"Most people fail because they do not have determination and perseverance. Greatness comes through determination and perseverance. Keep your mind open to new ideas and ways of doing things. Always give thanks to God for all the blessings you have. Believe in yourself and always have a 'growth mindset.'"
Little Known Fact(s):
"I have family from my paternal side in Cuba whom I have never met. I am hoping to visit and try to connect with them in the near future."
Loán Sewer is a marketing and tourism consultant and proud Virgin Islander who resides in Washington, D.C. Follow her on Twitter @LoAnSewer or e-mail her at info@Lotalkstourism.com.