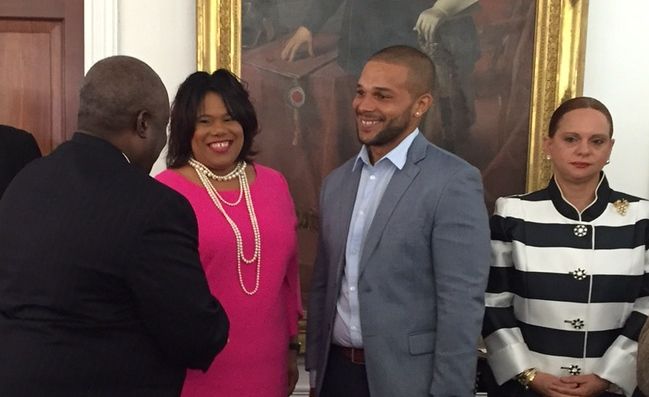 Newly confirmed Adjunct General Deborah Howell was promoted to brigadier general during Monday's swearing-in ceremony of the governor's cabinet. Howell is the first female adjutant general in the territory.
Howell assumes territorial responsibility for the day-to-day coordination, execution and management of the Virgin Islands Army and Air National Guard.
Nine cabinet members of the new administration took their oaths alongside Howell, including Office of Management and Budget Director Nellon Bowery; Public Works Commissioner Gustav James; Tourism Commissioner Beverly Nicholson-Doty; Labor Commissioner Catherine Hendry; Human Services Commissioner Vivian I. Ebbesen-Fludd; Licensing and Consumer Affairs Commissioner Devin Carrington; VITEMA Director Mona L. Barnes and Bureau of Internal Revenue Director Marvin Pickering.
Bowry said, "No matter how long the process, we have a commitment to fulfill."
Barnes, who was confirmed by the Senate in early May, was praised for her management of the crises that had arisen since then, including a cruise ship fire on St. Thomas and a state of emergency in the aftermath of Tropical Storm Erika.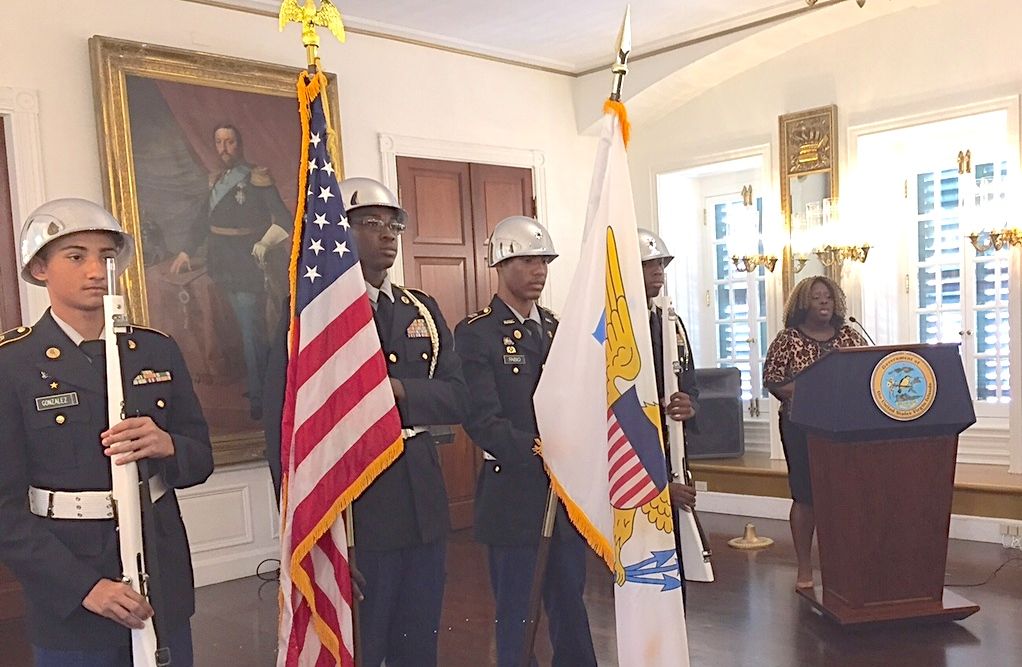 Pastor Uklyn Hendricks of Bethel AME Church gave the invocation following the posting of colors by the St. Croix Central High School JROTC. The National Anthem and Virgin Islands March was sung by Kendra Young. The commissioners and attendees were welcomed by Lt. Gov. Osbert Potter. Maria M. Cabret, Associate Justice of the Supreme Court of the Virgin Islands administered the oath of office.
Following remarks by Gov. Kenneth Mapp, the ceremony closed with a benediction by Pastor Carlos Perkins of St. Luke AME Church.