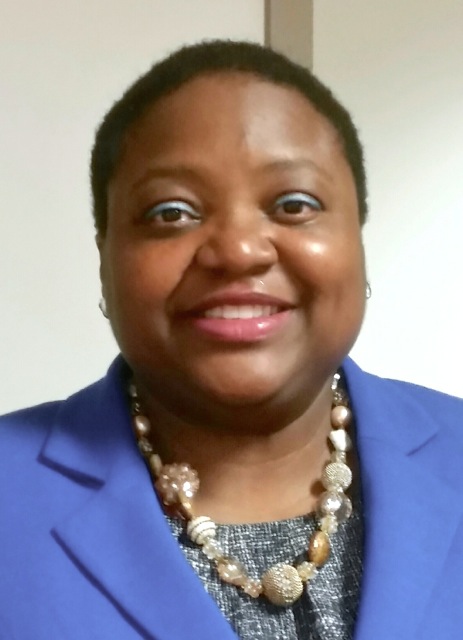 Jewels of the Virgin Isles is a feature series profiling Virgin Islanders in the diaspora who are excelling in their respective fields and/or positively representing the USVI abroad.
Carmen G. Fahie is a self-made woman, one who knows what she wants out of life and sets herself on a path to achieve it. She lives by the adage, "Failure to plan is planning to fail," and is reaping the benefits of a carefully crafted strategy on how to have the career she always dreamed of.
Fahie is a St. Thomas native and graduate of the Charlotte Amalie High School Class of 1983. She is a highly acclaimed legal professional who serves as an administrative law judge in Lansing, Mich., overseeing cases for the Department of Human Services related to welfare programs and medical disability.
Her belief in the importance of planning or charting one's course in life came to fruition during her studies as an undergraduate and graduate student at Michigan State University. However, it was during her childhood that she first had the inkling to become a lawyer.
While in the third grade, her father asked her to pick a career that would allow her to support him as he got older, Fahie says with a smile. "I decided then it would be law or medicine."
After leaving St. Thomas, Fahie had set her mind on a career in medicine and earned a bachelor's degree in medical technology. During that time life took a turn as she and her family watched her father battle pancreatic cancer for two grueling years. The cause of his illness was totally preventable and that strengthened her resolve to continue into the field of public health. She received a master's degree in public administration from MSU with a focus in nonprofit organizations.
Fahie's next job was with the Michigan legislature as a part of the legal and policy-setting arm of state government. Working in the legislature, she rekindled her interest in the law, and once Fahie decided to attend law school, she and a friend got together once a month to plan out long-term and short-term goals. Through their monthly sessions, the planning eventually paid off, as Fahie went on to obtain her juris doctorate from her alma mater of MSU.
Ironically Fahie initially held a negative perception of lawyers, considering them dishonest and shady because of things she had seen on television and in the media. However, a chance encounter later in life with an attorney for the DHS, gave her a new outlook on how to practice law while helping those in need and also introduced her to the career path of becoming an administrative law judge.
"I realized I could be the type of attorney I wanted to be – honest, truthful and caring while working to make a difference," she says. Fast-forwarding to her work today, Fahie says she enjoys her job because "it deals with whether or not the department followed policy in implementing their program eligibility. Administrative Law is very black and white."
Fahie has been blessed with many mentors along her journey, beginning with her parents, Erien and Evan Fahie (now deceased), who inspired her to be the best she could. She says she has modeled herself after those who helped her by volunteering as a mock trial judge and appearing as a speaker at Michigan State University College of Law and Western Michigan Cooley Law School.
Following another adage, "To whom much is given, much is required," Fahie says she has personally mentored young people in her field and her community through her involvement with the National Forum of Black Public Administrators; Sigma Gamma Rho Sorority Inc.; the Lansing Black Lawyers Association; and as a coach for youth sports.
Her passion for youth stems from the example of caring for others that she saw in her parents, extended families who embraced her, her siblings, and her summers as a camp counselor while growing up in St. Thomas, she says.
With her eye on retirement in the near future, Fahie says she is exploring her options and looking at ways to continue giving back, either in Michigan, St. Thomas, or both. Though most of her family now lives outside the territory, she still loves the community that set the stage for her achievements.
She says she wishes there was more of a pipeline for students to remain as working professionals in the territory or to return after college. However, one thing is certain, wherever she puts down her roots, Fahie will continue to work with youth to ensure that they have the best possible chance for success in whatever they desire to do.
Nugget for V.I. Youth: "A lot of people would tell you to dream big, but the most important part is to have a plan to succeed and be willing to do the hard work to get there. I don't remember who wrote it, but I saw it somewhere…and it is so true. If you fail to plan, then you plan to fail. You need to start by deciding what you want to do, then you look at all the steps needed to get there."
Little Known Fact(s): "I have discovered a passion for Carnival glass (an iridescent, pressed glass), which reminds me of the floats and costumes of our parades during festivals."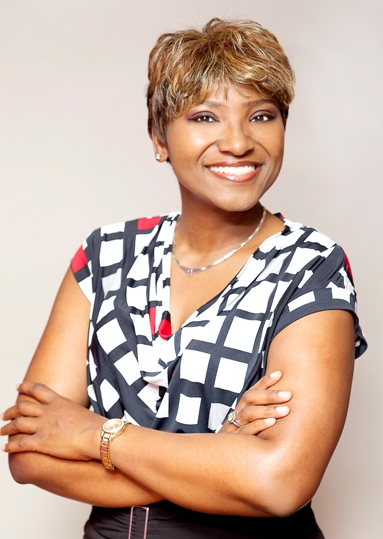 __
Loán Sewer is a marketing and tourism consultant and proud Virgin Islander who resides in Washington, D.C. She is also a founding member of the USVI Alliance Inc., an organization focused on reconnecting the Virgin Islands diaspora with the local community and host of the USVI Economic Development Summit on the U.S. mainland. Follow her on Twitter @LoAnSewer or e-mail her at info@Lotalkstourism.com.