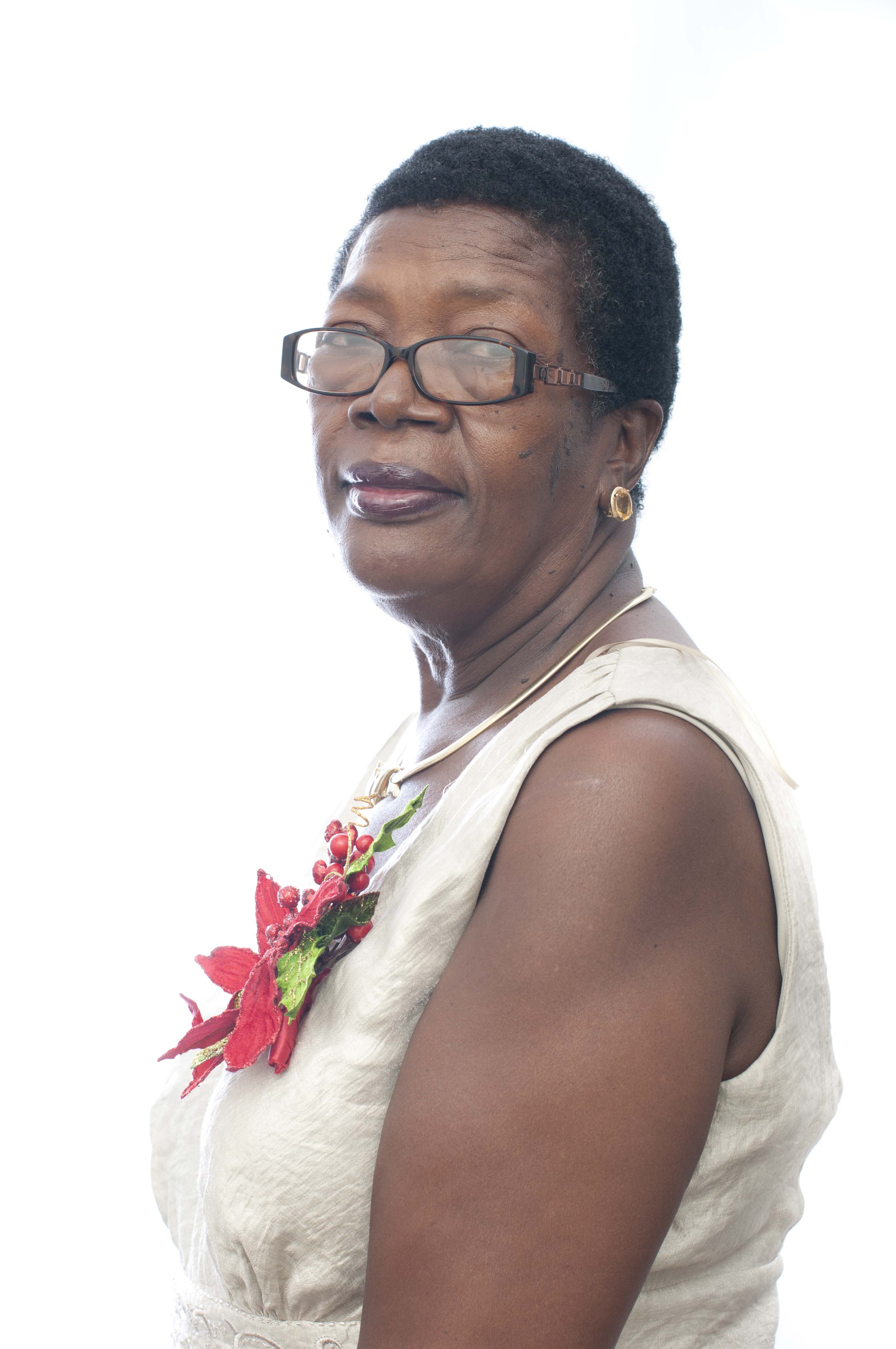 Ruthlyn Richards died on June 6 in Puerto Rico. She was 67 years old.
She leaves to cherish her memory: her husband, Charlesworth ("Aaron,""Hustler") Richards Sr.; and children and grandchildren: Standrine Francis-Whitley (Jerry), Jerryca, Markas and Emmanuel Whitley, Stanley Francis Jr., Billy (Nateshia) and Shinair Francis, Karen Athill, Trisha Edwards, Stanley Francis III, De'Marcus and Zion Francis, Ted Francis, Tinisha Francis, Charlesworth Richards. Jr., Junie (Saran), Ahqueah, Ajahni, Ahdeyjah, Ahjahri Richards (Rest In Eternal Peace), Ahjahnai and Ahjahnquie Richards, Craig Richards Sr. (Karimah) , Craig Richards Jr., Jahcoy, Taquajah and Ta'Keyia Richards, Nicole Richards (Allan), Jermiracle Johnson, Lisa Richards and Blessing Ibu.
She is also survived by adopted children and grandchildren: Gwenneth Robinson, Colin, Rev. Anique, N'Jheri and Ayele Matthew; great-grandchildren: Jahzara A. Blake, Z'nya J. Blake, Carter T. Boster, Shariya Francis, Saniya Francis, Tamya Francis, Zuri C. Striggles, Malachi Francis and Aria Peterson; and siblings: Rebecca "Naomi" Simon, Rosetta "Sito" Barton (Samuel), George Spencer, Janise Martin and Patricia Francis.
Other survivors include nieces and nephews: Judith Liburd, Joycelyn, Blondell, Steve, Claudette and Randy Simon, Glenneth Edwards, Barrington "Dexter," Cassandra, Lora and Itasha Barton, Dawn, Nicci and Hyacinth Spencer, Vaughn and Vonette Martin, Stacey Francis-Brown, Kaydie and Jerry Francis, Stedroy, Gene and Shawn Phillip; special friends: Olivet Francis, Sylvia Defour, Sarah Rawlins, Arlene Patem, Loretta Jarvis, Rosemarie Letang, Hilderene George, Essington Zeira and Clive Rivers Esq.; as well as many other relatives and friends too numerous to mention.
The first viewing will be held from 5-7 p.m. on Thursday, June 18, at Celestial Chapel at Hurley Funeral Home.
The second viewing will take place at 9 a.m. followed by a funeral service at 10 a.m. on Friday, June 19, at Memorial Moravian Church. Interment will be at Memorial Moravian Cemetery.
For online condolences and directions, please visit www.hurleydavisfuneralhome.com
Funeral arrangements are under the direction of Hurley Funeral Home – 774-1464.