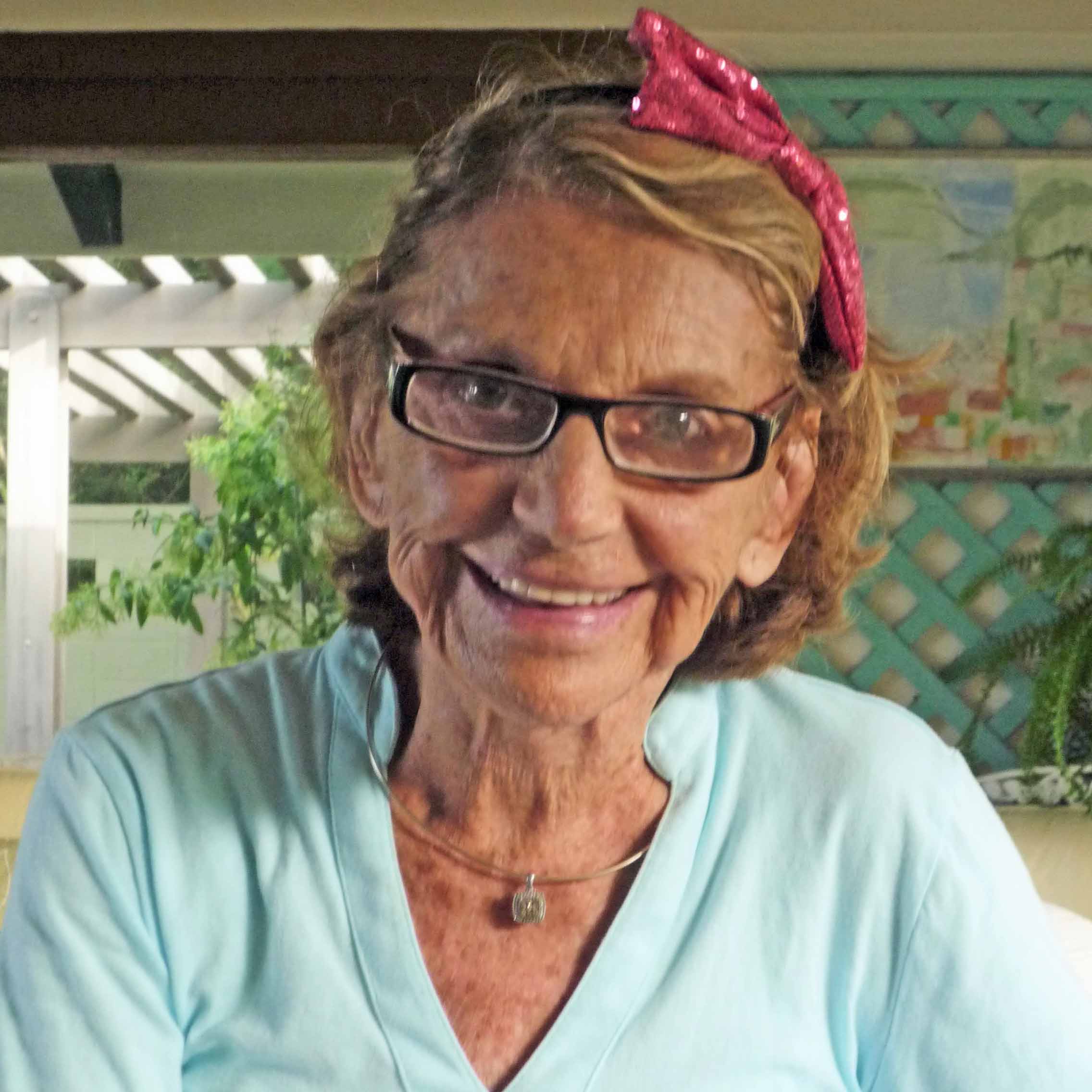 Margot Macdonald Bachman, a longtime resident of St. Thomas, who founded and published St. Thomas This Week as well as St. Thomas Today and St. Croix This Week, died on June 3 – her 97th birthday – while traveling in Zurich, Switzerland, with family. She had lived on St. Thomas for 58 years and fondly remembered a time when no one locked their doors.
Margot was born in Hamilton, Ontario, Canada, in 1918. She moved with her family as a child to Montauk, Long Island, where her father, a naval engineer, oversaw the creation of Montauk Harbor. In the late 1930s, she moved to New York City and took a job as an assistant at a magazine that was just starting up, Seventeen, her first step in a long career in publishing. She soon became assistant fiction editor under Walter Annenberg then went on to become an editor. Later she moved to Women's Day Magazine as editor for the interior decorating and home sections.
While living in New York, she moved in some of the most vibrant artistic and literary circles, including Springs, the center of abstract expressionism at the time, where she knew Willem and Elaine de Kooning, Jackson Pollock and Lee Krasner, among others. She also maintained lifelong friendships with children's book writers and illustrators Richard Scarry, Kathleen Daly and John Miller — who did the initial illustrations for St. Thomas This Week.
In 1957, Margot traveled on vacation to St. Thomas and there met her future husband, Bill Bachman. This was the St. Thomas featured in "Don't Stop the Carnival" by Herman Wouk, whom Margot knew, as she did many of the "fictional" characters depicted in the novel.
In 1960, she launched St. Thomas This Week, which began with only eight pages but soon expanded to 76. The publication, with its distinct yellow pages and smiling sun logo, was a familiar sight in shops and hotels, on in-bound planes and cruise boats, and became an institution on the island. Margot ran St. Thomas This Week for nearly 40 years until she sold it in 1998, building it back up several times after major hurricanes.
After retirement, Margot remained very involved in the community, lending her talents and opening her home to benefit a number of civic organizations. She was a founding member of many island institutions, such as the St. Thomas Historical Trust and the St. Thomas Yacht Club, and was active in other charities and causes, including the League of Women Voters, the Community Foundation of the Virgin Islands and the St. Thomas Humane Society.
Margot was an intrepid traveler, an exceptional hostess and a lifelong learner. Her curiosity and interest in local and world events never waned.
Predeceased by her husband, Margot is survived by her nieces: Carol Macdonald Nye of Montauk, N.Y. and Katherine Macdonald Love of Stonington, Conn.; her nephew, Malcolm Macdonald of La Quinta, Calif.; her stepdaughter, Barbara Bachman Petersen of Laguna Niguel, Calif.; and three grand nieces, two grand nephews and two grand stepsons.
Contributions in her name may be made to the St. Thomas Historical Trust (stthomashistoricaltrust.org).