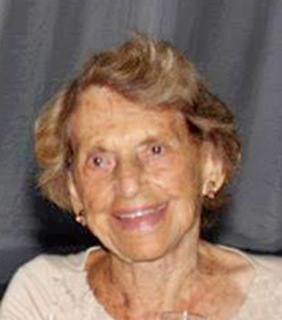 Margot Bachman – editor, publisher, avid traveler and compassionate companion to all who were close to her, including her dogs – passed away Wednesday in Zurich, where she was traveling with her niece and nephew, Kate Love and Malcolm Macdonald. It was her 97th birthday.
Bachman had a special spirit and a love of life she delighted in sharing. She saw fun in almost everything, or at least something interesting. Bachman was acutely aware of the world around her and she claimed it with joie de vivre and her natural elegance.
Paul Hoffman spoke Thursday of his more than 50-year friendship with Bachman. He said he met Bachman and her family shortly after they moved to the island. "I grew up with Margot and her late husband Bill's kids," he said.
Hoffman said, "I was joking with somebody about when 20 or 25 years ago our friendship grew deeper when she realized I was now an adult, and I realized she wasn't old. We became even closer friends. She was tremendously talented, a fabulous editor and writer, with a strong business sense."
"In fact, after she began to lose her eyesight, she could edit just by hearing, without seeing anything in front of her," Hoffman said.
"She lost her husband more than 40 years ago, and she earned a living by herself by her wits. She had nothing handed to her," Hoffman continued. "And this is to say nothing of her spectacular social skills. Her dinner parties in her spectacular home. Conversation mattered. Words were very important to her. She would bring out the best in everybody."
Bachman was born in Canada and moved to New York to start a career. "I had been trained in interior decorating," she said in a former interview, admitting she "hardly put that to use." She went to an employment agency who hired her to work at the agency, and that led in a roundabout way to an editorial job on Seventeen magazine.
"They were just starting Seventeen magazine and they hired me as assistant fiction editor, and then I became the editor. I read a lot and I loved to write. It was all a young staff, nobody over 30."
After an extremely successful journalism career in New York, Margot and her husband, Bill Bachman, moved to St. Thomas in 1957. "It was Bill's idea," Bachman had said. "Bill had been in advertising, but there was no advertising here in those days. He was familiar with surveying. He learned the basics in the Navy in World War II and it was badly needed here then, so he bought some equipment and set up a business."
Bachman was curious. She always had a desire to see how people live, and she communicated that curiosity to her advantage in her 40 years of publishing St. Thomas This Week, the first island guide devoted to what to do, where to do it, where to buy things, what ships are in and most anything else a visitor might want to know.
Bachman had said that St. Thomas This Week wasn't her original idea. She'd worked at the Daily News. "After I left the Daily News, Bob Lodge, a fellow on St. Croix who put out a small sheet, asked me if I'd like to do it on St. Thomas," Bachman says. "My husband knew journalism and he helped. We started off with eight pages," she said. The magazine took off, growing to 76 pages.
"When I would travel, I listened to what people were saying, what they expected of St. Thomas, what they wanted to see and do, and later I instructed my staff to do the same," Bachman said.
Bachman eventually bought the St. Croix publication. In truth, Bachman never, ever missed anything of interest to her.
Her many friends are saddened today, if not shocked owing to her advanced years. But the sadness is profound.
Source publisher Shaun Pennington said, "Margot and I had been friends for many years when I started the Source. Her support for the challenges we faced as the new kid on the block were familiar to her. That meant so much to me because her encouragement came from a place of deep understanding."
"Her grace and down-to-earth manner were unique," Pennington continued. "She was courageous and unassuming. I respected her in a way reserved for few others."
Bachman's niece Kate Love said she doesn't know yet when they will have a memorial cocktail party, which will be announced in the Source. "Margot was very clear that was the only fuss she would tolerate," Love said.