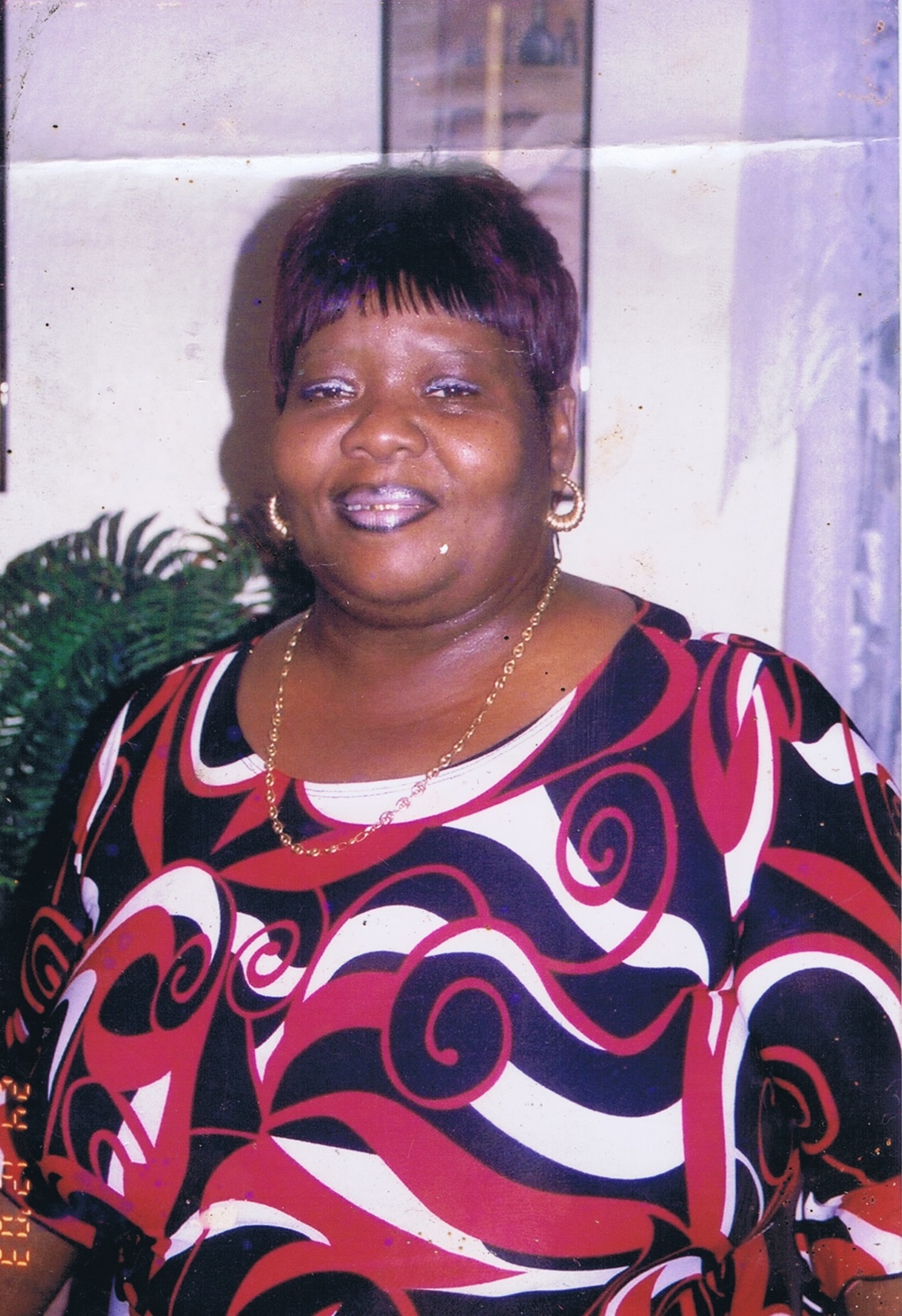 Linda Maria Wesselhoft, better known as "La-Linda" or "Deto," died on March 1. She was 62 years old.
She is survived by her sisters: Nata D. Wesselhoft, Lavern Wesselhoft and Anita Aubain; brothers: James (Punkie) Wesselhoft Jr., Winston (Tina) Wesselhoft, Clyde and Keith Wesselhoft, Richard (Butchie) Wesselhoft and Jeffery (Chipo) Wesselhoft; aunts: Violet Vanterpool, Yolanda Pehna, Gertrude Samuel, Geraldine Smith and Talita Pilot; uncles: Lucien Wesselhoft, Winfield Moses, and Derryman Richard; and nieces: Shauna, Sharika, TeJah, Anna, DeVia, and Delicia Wesselhoft, Ydiia Wesselhoft and Georgina Aubain.
She is also survived by nephews: Dwayne Wesselhoft, Devon Wesselhoft, Glenn Wesselhoft, J'Ni Wesselhoft and Marley Aubain; great nieces: Sharin, Lania and Timmyiah Wesselhoft, Shakira, Lashanda, Lula and Brittany Ward, Kiana Pemberton and Tynia Roach; great nephews: Franciso Hassell, Wallen and Luis Ward, Shawn, J'Vonte, Jovanie, Jimille, Lavon and Jakeel Wesselhoft, and Tyrik Roach; and great-great nieces: K'mya Thomas and Kierria Henry.
Other survivors include godchildren: Denise Barrester, Bambula Ross, Kyra, Kiana and Kia Foy, Joshua Anthony, Dwayne Davila, D'andre Fontaine, Kayle, Dale and Kavern Brathwaite; sisters-in-law: Maria Duncan Wesselhoft and Lauralee Jackson Wesselhoft; brothers-in-law: Anselmo (Boopsie) Rieara and Jean Freddy Aubain; special ones: Carol (Chase) Donavon, Sonia Foy, Evelyn Rodriquez Watts, Carol Petersen Brown, Rochelle Edwards, Sharon, Angie Arnold, Marie and Willis Pinney, and Ilva Harrigan Jennings.
A first viewing will be held from 5-7 p.m. on Friday, March 13, at Hurley Funeral Home Chapel.
A second viewing will take place at 9 a.m. followed by a funeral service at 10 a.m. on Saturday, March 14, at St. Thomas Assembly of God. Interment will follow at Eastern Cemetery.
Funeral arrangements are by Davis Funeral Home – 774-1464.