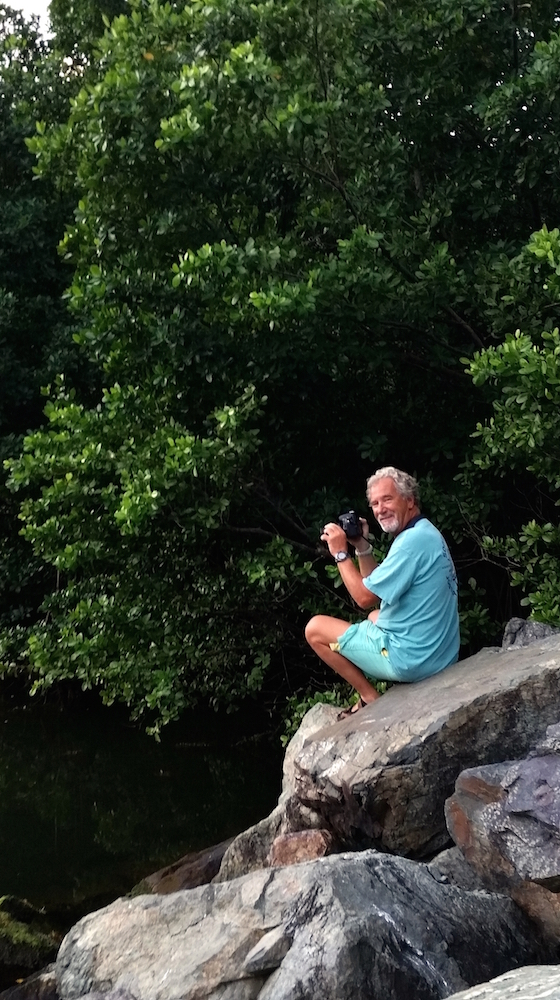 The Friends of Mandahl — a group of V.I. residents protesting a proposed development in Mandahl Bay, St. Thomas — is joining forces with another group: Sylvia Earle's Mission Blue, in the struggle to save Mandahl Bay from development, according to the organization.
"We are all very excited about this news," Karl Callwood, of Friends of Mandahl, said in a statement.
"This partnership signifies that scientists, environmentalists and 30 million everyday people from around the world are recognizing the critical significance of the Mandahl Bay ecosystem," he said.
The Mangrove wetlands on the island of St. Thomas at Mandahl Bay Beach, Salt Pond and Lagoon, is the proposed location of a luxury yacht marina of up to 110 slips, a three-star Hyatt Regency Hotel, multi-story condominium complex, shopping mall, fueling depot and sewage treatment plant. The corporate entity Mandahl Bay Holdings, Inc., a subsidiary of Trans Continental Inc., is asking the Virgin Islands government to issue it a 99-year, $12,000-a-year lease on the 23+ acres of sensitive wetlands.
As a Mission Blue Partner as of Feb. 6, the Friends of Mandahl say they are hoping to focus additional attention on the massive ecological disruption that will occur if development of Mandahl Bay is permitted.
Mission Blue is the brainchild of the Sylvia Earle Alliance. Sylvia Earle became the first woman to live underwater on St. Thomas, according to Friends of Mandahl. An understudy of Jacques Cousteau, Earle was at one time the chief scientist of the National Oceanographic and Atmospheric Administration, before resigning and founding Mission Blue, according to the group's statement.
"The science is very clear that Mandahl Bay is a nursery habitat for our ocean fisheries and that it is the last such habitat on the Northside of St. Thomas," Callwood said. "When Mandahl Bay was being investigated for Mission Blue by photographer Captain Richard A. Gillette, we took a boat out on the Atlantic Ocean and visually documented the uniqueness of the location."
According to Friends of Mandahl, the need to keep Mandahl Bay undisturbed has been bolstered by data from the Virgin Islands Department of Planning and Natural Resources, U.S. Department of Interior, U.S. Fish and Wildlife Service, the V.I. Coastal Zone Management Commission, and has even been granted protections by the Virgin Islands Legislature.
"Our goal, and that of our partner, Mission Blue, is to educate people that our oceans really are on the brink of extinction and that densely bio-diverse Mangrove eco-systems like Mandahl Bay are critical," Callwood said. "This is a tiny island and Mandahl is so small an area that it is difficult for the lay man, and even our local leaders, to recognize how far into the Atlantic Ocean Mandahl's life influence spreads and how irreplaceable those resources are. To ignore protections on the land and allow development will be disastrous."