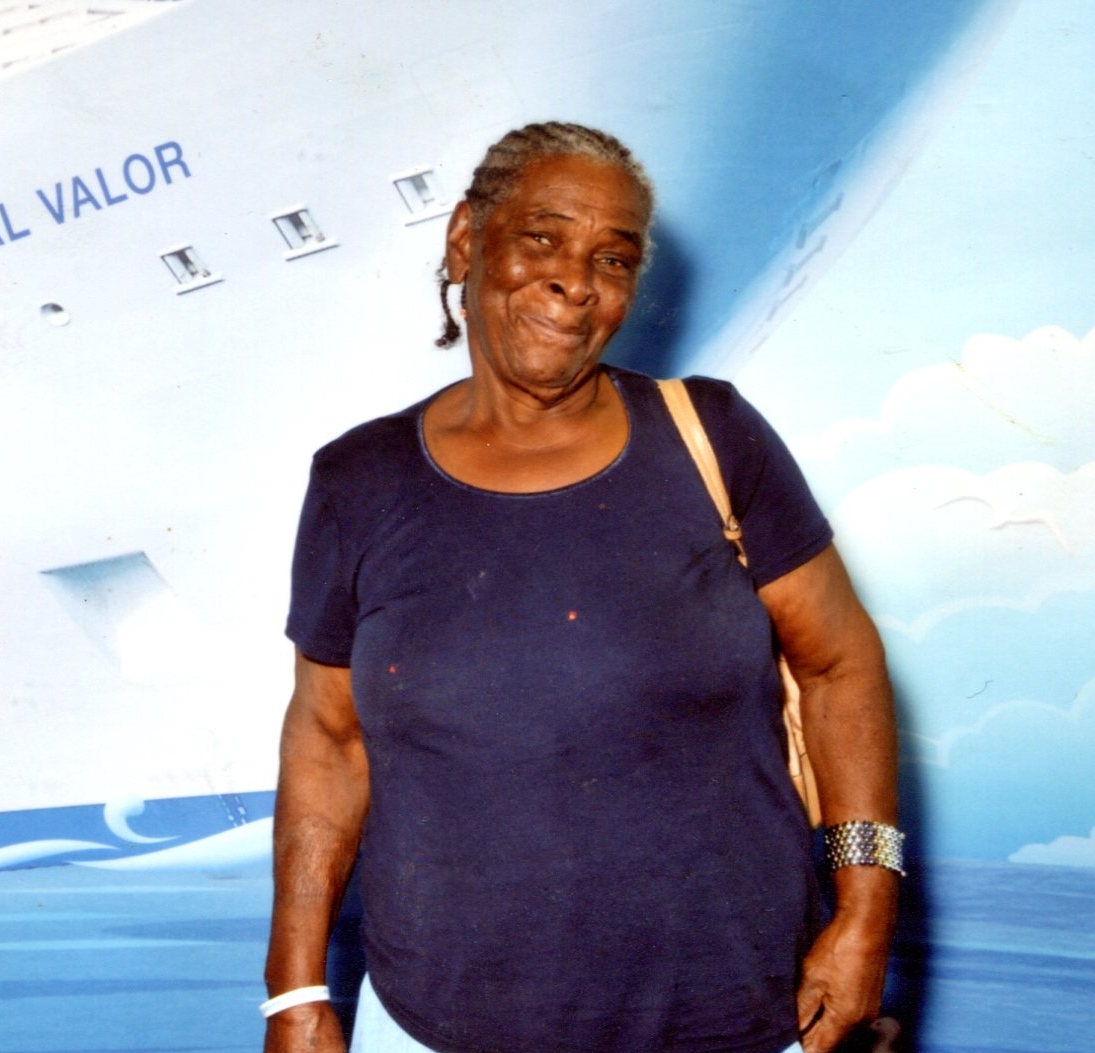 Editha P. Prentis died on Feb. 5 at her residence. She was 82 years old.
She is survived by her children: Judith Hobson (St. Thomas), Dulcina Williams (St. Thomas), Glenice Browne (St. Thomas), Heskett Prentis (St. Croix), Elion Prentis (St. John), Jasmin Euson-Statia, Ruby Brown (Fla.), Nevlar Prentis (Fla.), Pearlina Prentis (Fla.), Marcella Hendrickson (N.Y.) and Lorna Prentis (MIA); and sons-in-law: Kenn Hobson, Alphonse Williams, Lavington Browne, Collin Hendrickson and Trevor Browne; daughter-in-law, Linda Prentis.
She is also survived by grandchildren: Jeniene Hobson, Englor Liburd, Cindy Browne, Chanda Browne, Paula Liburd, Lester Liburd, Kaylah Prentis, Brandon Joseph, Dwight Prentis, Lester Prentis, Kishawn Prentis, Theron Browne, Trevor Browne, Oscar Browne, Paula Prentis, Shorya Prentis, Reuben Prentis, Corey Joseph, Julia Prentis, Kevron Dore, Ticihina Browe, Jamoy Prentis, Veta Euson, Alkaren Williams, Javid Wattley, Bernard Liburd, Clive Prentis, Shanda Euson, Jana Wattley, Judy Prentis, Nasheba Prentis, Janella Williams, Jacinda Wattley, Lyndis Williams, Tesson Stapleton, Chris Prentis, Natoya Prentis, Kimone Prentis, Randy Williams, Lisa Prentis, Melissa Prentis, Kervin Dore, Cherise Prentis, Sean Williams, Shana Prentis and Darron Prentis.
Other survivors include sisters: Oretha Wilkinson, Joan Pemberton, Eva Brown Hamilton and Judith Stapleton; brother, Balvin Browne; brothers-in-law: George "Colo" Wilkinson and Joseph Prentis; sisters-In-Law: Etel Brown, Eunice Merkma, Sonia Liburd and Shirleen Browne; nieces: Winifred Herbert, Ingrid Meade, Amethyst Beckford, Myrna Davis, Edena Adams, Gloria Gerda Murphy, Christine Browne, Marcella Browne, Esmeralda Pemberton and Sylvia Pemberton; and nephews: Carlisle Binghi Pemberton, Warren Stanley, Warren Pemberton, Franchette Miller Powell, Lesroy Pemberton, Dave Pemberton, Derry Pemberton, Marlon Stapleton, Denzil Browne, Kevin Browne, Dedrick Browne and Lester Browne.
As well as great nieces: Hazeline Claxton, Bernice Stapleton, Vernice Claxton and Tracy Browne; great nephews: Dennis Stanley, Franklin Stanley, Sylvester Stanley and Kelvin Claxton; special friends: Leta Hanley, Claude Claxton, Gloria Liburd, Ms. George, Nurse Archibald, Muffet Holiday, Oldain Sandy Claxton, Petranella Hanley Browne and Elmo Farrell; close family friend, Wayne Philo; and many other relatives and friends too numerous to mention.
The first viewing will be held from 5-7 p.m. on Fri day, Feb. 13, at Celestial Chapel at Hurley Funeral Home. The second viewing will be held at 9 a.m. on Saturday, Feb. 14, followed by a funeral service at 10 a.m. at Wesleyan Holiness Contant, St. Thomas.
Funeral Services in Nevis are as follows: A viewing will take place from 2-3 p.m. on Wednesday, Feb. 18, followed by a funeral service at 3 p.m. at Taylor Memorial Wesleyan Church. Interment will be at Bath Cemetery.
Funeral arrangements are under the direction of Hurley Funeral Home –774-1464.