Jewels of the Virgin Isles is a feature series profiling Virgin Islanders in the diaspora who are excelling in their respective fields and/or positively representing the USVI abroad.
Living in the moment is not just a saying for Ivo Philbert; it is a way of life. Philbert, who hails from St. John, adheres to the philosophy that a positive attitude is vital to everything he does.
Since his days at the Julius E. Sprauve School and Charlotte Amalie High School, this enthusiastic go-getter recognized the importance of giving his all. "If I'm going to do [something], I need to be in it, which means I am present and fully engaged," says Philbert, who exudes a high level of energy in everything from his manner of speaking to how he gets things done.
This type of commitment led Philbert to be a student leader throughout his high school years where he served in numerous capacities on campus and as an intern for Lloyd Williams, the former V.I. senator, and while pursuing his hotel and restaurant management/accounting degree at the University of New Haven in Connecticut.
During college, Philbert returned to St. John every summer as a management trainee at Caneel Bay Resort and eventually helped to instruct new trainees when they joined the company. Initially on track to become a comptroller and oversee finances for organizations, Philbert says he discovered that he truly loved engaging people and thrived when helping others to realize their full potential.
With his degree in hand, Philbert ventured into the field of college admissions and later joined INROADS Inc., the organization that he has been with for 23 years, currently serving as vice president of Strategic Account Management & Business Development in New York.
Philbert comes to life as he explains how his organization helps to reduce disparities in the business world by developing and preparing students in underserved neighborhoods to have careers in corporate America and become effective community leaders.
"I help companies to shift their infrastructure and develop a diversity pipeline that reflects the communities they serve and customers who support them, basically representing America's changing demographics," he says.
Philbert says his work in diversity is intrinsic because of his upbringing in the Virgin Islands. "We grew up in a multicultural society where the leaders looked like us, so we always knew this was possible," he says.
On St. John, Philbert and his brothers benefitted from a "village" of role models that he says included their parents, teachers and other adults who took an active interest in their development.
Philbert cites focus, passion and preparation as his keys to success, but also acknowledges the hard work that has helped him to advance professionally. Having witnessed his parents being passed over for opportunities in their careers, Philbert says he adopted a mindset to become someone who opens doors for others.
"I was a small town, island boy with a limited perspective, but my village pushed me to stay focused on my academics and pursue my dreams," Philbert muses.
Now charged with creating career opportunities for youth on the U.S. mainland who may not have had the same supportive environment as he had – and driven by his love for his home – Philbert has a renewed passion to see more exposure and development opportunities for Virgin Islands youth and desires to create a program in the Virgin Islands where students are taken off-island and exposed to mainland colleges and universities, cultural landmarks and greater career possibilities.
Though Philbert says he is concerned about the limited opportunities he sees for St. John youth when he visits the island, he is optimistic that if students have the right support system that enables them to see a broader view of the world, they will be able to embrace the global perspective that is needed to compete in the workplace today.
"We live in a multicultural world and our folks need to know how to engage with others, not just from a hospitality perspective, but at all levels of business. I do my part by sharing my work with St. John youth by speaking with them in the classroom or having them visit my offices in the states," he says.
Most importantly, for Philbert, his vision is for V.I. youth to develop their talents, return home if they choose and always be prepared to make a difference wherever they are.
Nugget for V.I. Youth: "Dream and dream big! You are in control of your destiny."
Little known fact: "I actually have moments when I don't want to be around people … LOL."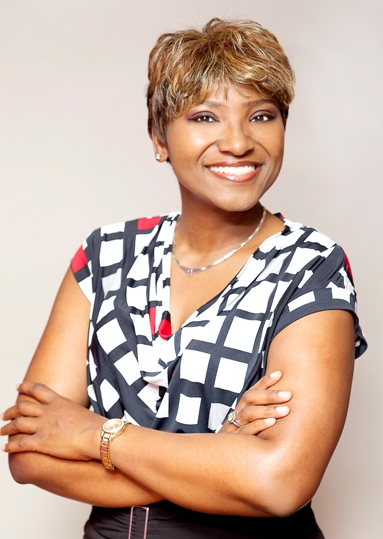 __
Loán Sewer is a marketing and tourism consultant and proud Virgin Islander who resides in Washington, D.C. She is also a founding member of the USVI Alliance Inc., an organization focused on reconnecting the Virgin Islands diaspora with the local community and host of the USVI Economic Development Summit on the U.S. mainland. Follow her on Twitter @LoTalksTourism or e-mail her at info@Lotalkstourism.com.