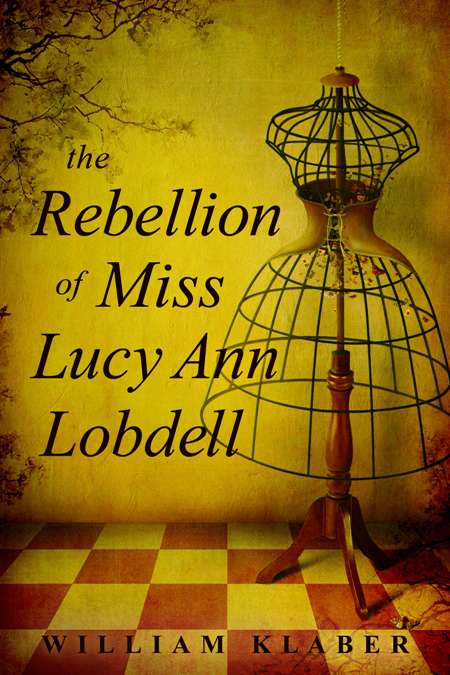 Reading. Who has time? Who can take hours and hours to actually read a book, especially if it's not all that good? You wonder that often, which is where I come in. It's my job to find the good stuff for you and, for this calendar year, these are the books I loved best that you shouldn't miss…
NON-FICTION
At the top of my list, "Pilgrim's Progress" by Tom Kizzia starts out with a semi-confusing (but heart-pounding) escape by two young women. You're not sure who they're running from or why – but you find out soon enough that their father has sent them scurrying. You'll also find out how one man set an Alaska community on edge and what happened to him and his very large family. The ending of this book comes all too soon and it's truly every bit as stellar as its beginning; I read it more than six months ago, and I'm still in awe…
Like many people, I kind of went on a JFK-assassination streak of reading this year. There were certainly a lot of books out on the subject, but "Dallas 1963" by Bill Minutaglio and Steven L. Davis was my favorite. But that's not why this book is on this list. It's here because it answers the question "Why Dallas?" and, in answering, it gives readers a good sense of the time and the country's attitudes.
We're transported back 50 years in the telling of this story – politically, socially, morally and beyond. It's one of those books you could read and then turn around and read again.
It's easy to think that "Twelve Years a Slave" by Solomon Northup is a novel. It's easy to forget that you're reading words from a man who lived some 150 years ago, that he really was sold into slavery, didn't see his family for more than a decade and endured life as a wrongly-held man. It's easy to think it's all fiction – until Northup's words not-so-gently remind you that this book is truth. That shook me up many times, and whether or not you've seen the movie, this is a don't-miss book.
Adding "The Rebellion of Miss Lucy Ann Lobdell" by William Klaber to this list is kind of cheating. That's because this book is fictional, but is based closely on the true story of a woman who lived as a man in the 1850s. That was scandalous, to be sure – but what was even more scandalous to the pioneers that knew her was that she was able to survive a splashy court case and, later, successfully married another woman. Written as a series of diary entries, this book includes action, adventure, jaw-dropping events, history that'll blow your mind, and I loved it.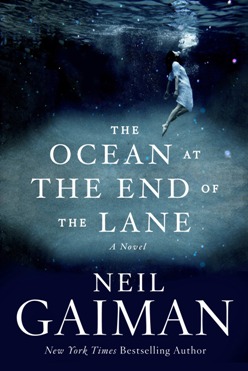 For some reason, I found "One Summer: America 1927" by Bill Bryson to be this year's most relaxing read. Maybe it's because Bryson meanders through a mere five months of one year in history. Maybe it's because there's no rush in this book; it just moves gently from one topic to another to another, telling this story and that one, page after page and, before you know it, this brick of a book (528 pages) is over.
Like any great summer, it's over too soon.
FICTION
I loved the premise of "Astray" by Emma Donoghue: take an object from the past, a picture, or an article of clothing and imagine what life was like for the owner of that object. This book is a series of short stories with that in mind, all of them evoking a quiet corner of existence on the periphery of the world. Some of the stories are shocking. Some are warm. Others will make you think, but you'll like them all.
You will probably never see "Bait" by J. Kent Messum on any other list, and that's too bad. This story of a group of drug addicted castaways on a sandy island will keep you turning the pages to the end, absolutely needing to find out what happens to them and why they wake up craving heroin on a saltwater beach. I don't dare tell you any more. Just go read the book.
If the first chapter of "Goat Mountain" by David Vann doesn't pull you in and make you want to keep reading, then you may need your pulse taken. Told from the point of view of an adult who's obviously painfully grown up, it's the story of an 11-year-old boy and his first real hunting trip with the elders in his life. Suffice it to say that things don't go so well. This perhaps this season's most unsettling psychological thriller and a definite Don't-Even-THINK-About-Missing book.
"The Ocean at the End of the Lane" by Neil Gaiman is one of those dark, dark fairy tales of which Gaiman is so famous. It's a novel of a man who somehow gets lost on his way home from a funeral and ends up on a side road near where he grew up. He starts to remember the little neighbor girl who promised to keep him safe forever.
But, of course, she couldn't.
This is a misty kind of novel with just the right amount of creeposity. I can't imagine not reading it.
TIE: "Orphan Train" by Christina Baker Kline and "The Storyteller" by Jodi Picoult. I couldn't decide between them, so you get to learn about both.
"Orphan Train" is based on real events in American history, in which New York City orphans were shipped across the U.S. and Canada in search for new families. In this case, the tale is about an elderly woman who has a secret and the juvenile delinquent girl who learns what it is.
In "The Storyteller," a loner befriends an elderly man who tells her about his past – and it's horrifying … but not nearly as horrifying as what he asks her to do.
These are two novels that will pull you in quick and keep you on your seat. They're books you'll want to share with everybody you know.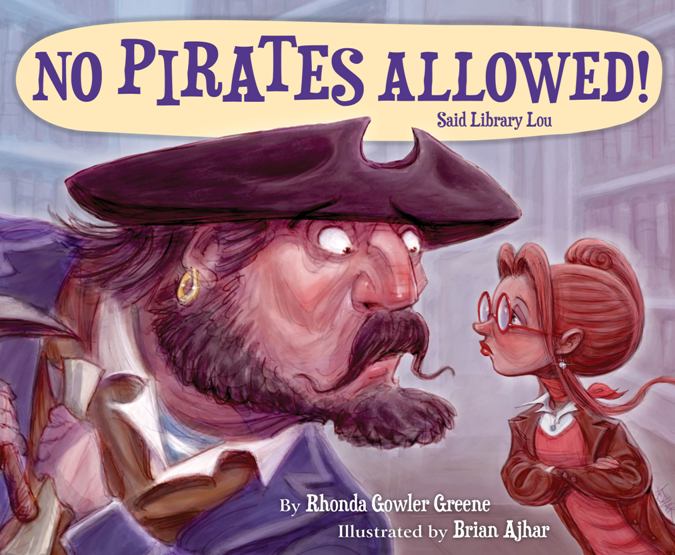 CHILDREN'S BOOKS
The story inside "The Man with the Violin" by Kathy Stinson and Dušan Petričić, postscript by Joshua Bell is nice: a little boy hears a musician on the subway, but the adults around him seem to have missed the performance. The back story is nice: it's true. But the reason for this book being on this list is because of the artwork: it's black and white, mostly, with swaths of vivid color to highlight what's important in the story. The beautiful illustrations are artwork you can't ignore.
"Memoirs of a Hamster" by Devin Scillian, illustrated by Tim Bowers is another book that's partly for adults. Kids will love the cute illustrations, but the story of a hamster who wants more and more and more out of his caged life might be over their heads just a mite. That's okay – you'll totally get it.
Little library patrons won't want to be without "NO PIRATES ALLOWED! Said Library Lou" by Rhonda Gowler Greene, illustrated by Brian Ajhar. When Big Pirate Pete shows up at Seabreezy Library and demands to know where the treasure is, he's on the wrong page. Library Lou sets him straight in this adorable rhyme. Please put your pirate on when you read this book, for arrrrggghhhreat experience.
Another book for little booklovers is "The Snatchabook" by Helen Docherty & Thomas Docherty, the story of a theft. As all the little creatures in Burrow Down hunker down for the night, their books begin to disappear. Why and how makes an excellent bedtime story that will charm both you and your little one.
And finally, I was totally amazed at "The Wrap-Up List" by Steven Arntson. It's the story of a place where Death wanders around, tapping people to take. When one teen gets her notice that her time is almost up, she's told that she must tie up loose ends. She must make her Wrap-Up List, or she can try to outwit Death and avoid leaving – but it won't be easy.
This is one of those books that makes you think about what you'd do if you were told that you had a finite number of days left. And how this books ends, well, read it to find out…
There you have it: a bunch of books to fill your bag and your days for awhile. Look for them, or ask your favorite bookseller or librarian for more great ideas.
Season's Readings!
__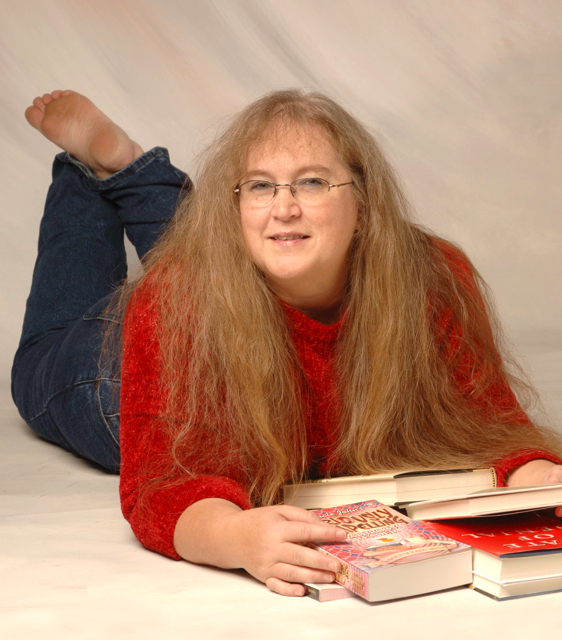 The Bookworm is Terri Schlichenmeyer. Terri has been reading since she was 3 years old and never goes anywhere without a book. She lives on a hill in Wisconsin with two dogs and 12,000 books. Her self-syndicated book reviews appear in more than 260 newspapers.